At Least 32 ISIS Fighters Killed in U.S-led Airstrikes on Raqqa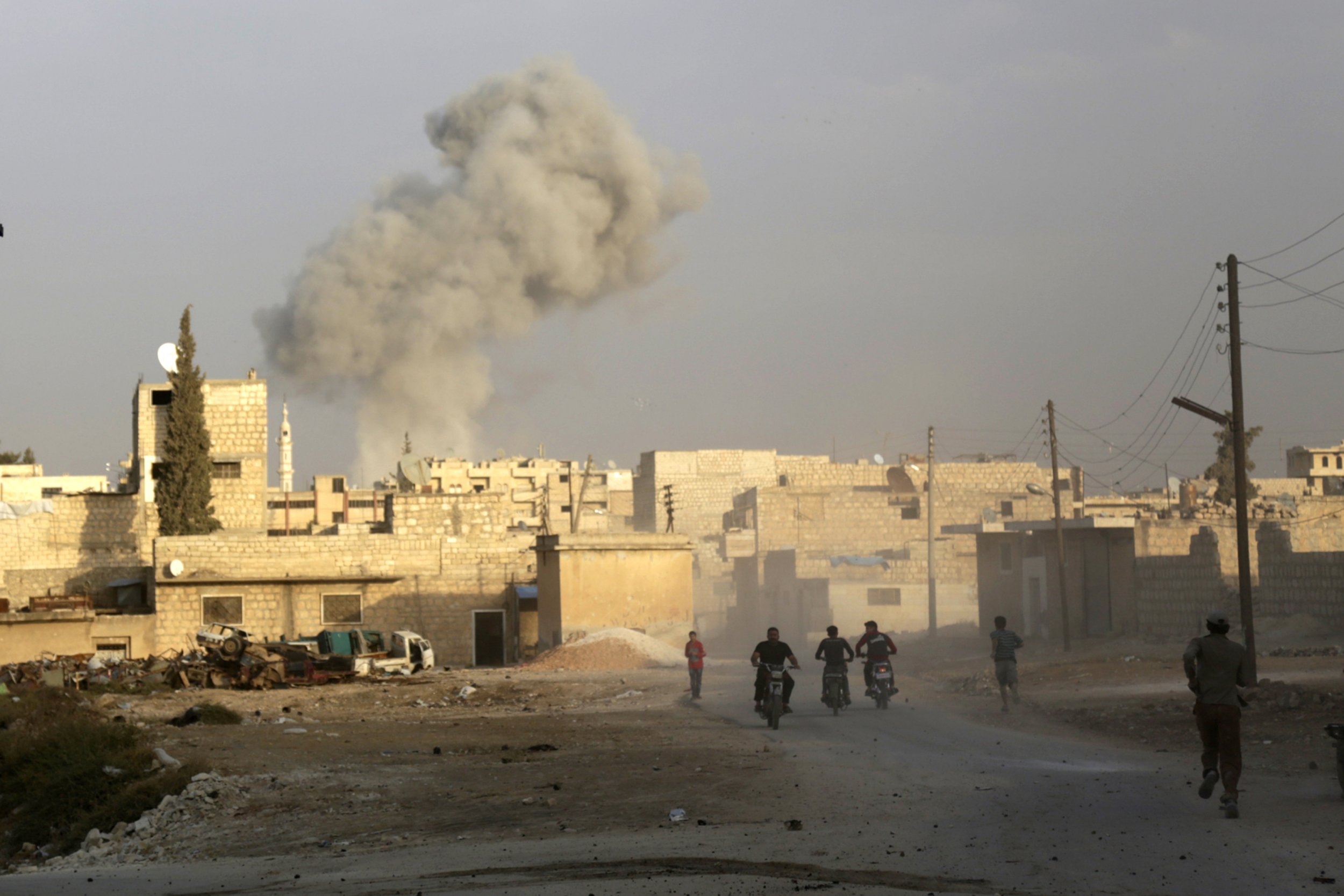 At least 32 members of the militant group the Islamic State (ISIS) have been killed following U.S.-led airstrikes on Raqqa Province in Syria on Sunday, according to the monitoring group the Syrian Observatory for Human Rights. Forty other ISIS fighters were wounded in the strikes which targeted ISIS positions in the countryside and close to the city of Raqqa.
The Syrian Observatory for Human Rights, which has a network of informants in Syria, says coalition jets carried out more than 15 strikes against the Islamist militants. The group added that since the death toll only came from one hospital, the true number of casualties is likely to be higher.
The alliance confirmed attacks took place over Raqqa and other parts of northern and eastern Syria on Sunday. According to the BBC, other activist groups—Raqqa is Being Slaughtered Silently and the Shaam News Network— have claimed that Russia also bombed the city of Raqqa, killing civilians.
The U.S. and its allies are conducting airstrikes over Syria and Iraq in a bid to defeat ISIS, which currently controls a large swathe of territory—its so-called caliphate—across both countries. Russia is carrying out its own separate strikes aimed at ISIS, as well as other rebel groups which oppose Syrian President Bashar al-Assad.
The U.K. joined in the fight against ISIS in Syria after its government voted on December 2 to begin bombing the group. Hours after the vote, British jets started targeting ISIS oil fields. They followed with a second round of strikes on Friday. The strikes coincided with German politicians voting on December 4 to back the anti-ISIS campaign and send in troops for non-combat support.
At Least 32 ISIS Fighters Killed in U.S-led Airstrikes on Raqqa | World