At Least 6 GOP Congressional Candidates Refuse Public Debates in Final Weeks Before Election
In the final stretch leading up to the November 3 elections, at least six congressional candidates have refused publicly televised debates. Several of the candidates are in tight races that will determine party control of the Senate.
Incumbent Republican Senator David Perdue of Georgia refused to debate his Democratic opponent Jon Ossoff on TV this Sunday, stating instead that he will attend an event with President Donald Trump.
As of October 30, polls show Ossoff leading Perdue by a slim margin of just 0.7 percentage points, according to the poll aggregation site RealClearPolitics.
Both incumbent Georgia Republican Senator Kelly Loeffler and her Democratic challenger Raphael Warnock declined to participate in a televised interview this Sunday hosted by the Atlanta TV station WSB-TV. Neither candidate explained why, according to the Savannah Morning News.
Polls from the last two months have shown Warnock leading Loeffler by anywhere from 6 to 26 percentage points, according to the poll aggregation site FiveThirtyEight.
Kansas Republican Representative Roger Marshall failed to show up to an October 29 debate with Democratic nominee Barbara Bollier.
Marshall told the Topeka station KSNT on October 26 that he had only been informed of the debate the day before, but KSNT anchors explained on air that they had invited Marshall to the debate via email and certified mail on September 29 and followed up with him on October 6.
Marshall led Bollier by four points in an October poll conducted by The New York Times and Siena College.
Alabama Republican senatorial candidate Tommy Tuberville has declined to debate the state's incumbent Democratic Senator Doug Jones, according to the state news website AL.com. Tuberville has not explained why.
Newsweek contacted Tuberville's campaign for comment.
An October poll conducted by Auburn University shows Tuberville leading Jones by 11 percentage points.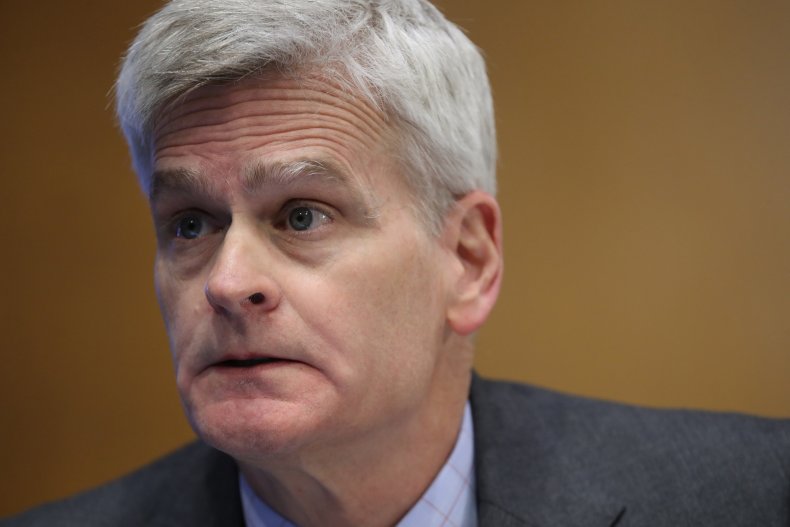 Louisiana incumbent Republican Senator Bill Cassidy refused to schedule a televised debate against his Democratic opponent, Shreveport Mayor Adrian Perkins, because "television stations in Louisiana that could host the event didn't provide invitations with sufficient criteria for who would participate," according to Politico.
Cassidy has a 92 percent chance of winning the state Senate seat, Nate Silver, the founder and editor-in-chief of FiveThirtyEight, told The Shreveport Times on September 22. Two polls conducted in August conducted by ALG Research show Cassidy leading Perkins by 19 to 25 percent.
Mississippi Republican Senator Cindy Hyde-Smith declined to have a debate with Democrat nominee Mike Espy. "Mississippians care about what Senator Hyde-Smith is getting done in the job they elected her to do," a Hyde-Smith campaign spokesperson told Politico when asked about her refusal to debate.
An October poll conducted by the online opinion polling and data analytics company Civiqs had Hyde-Smith leading Espy by 8 percentage points.