At Least 8 Republican Staffers and 12 White House Officials Have Tested Positive for COVID After Election Day
COVID-19 has spread through the GOP since Election Day, affecting approximately 12 White House staff members and eight employees of the Republican National Committee (RNC), according to reporting from the Washington Post.
Some observers have tentatively connected several of the recent spate of coronavirus cases to an event held on election night in the East Room of the White House. President Donald Trump tested positive for COVID-19 for the coronavirus in October but has claimed to have made a full recovery.
On Thursday, the RNC announced that chief of staff Richard Walters had tested positive for COVID-19. According to a statement from the RNC reported by The Hill, the RNC is "following CDC guidance and notifying staff who came in contact with him."
Newsweek reached out to the RNC for further comment.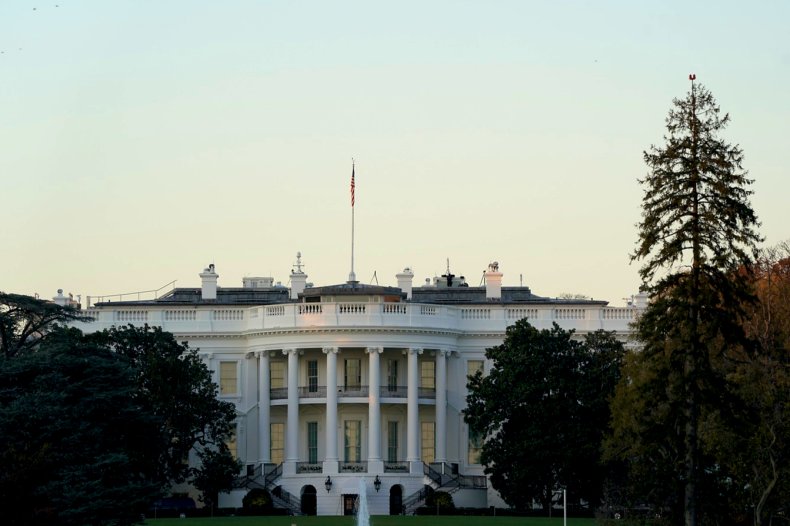 Other RNC members who have tested positive for COVID-19 were reportedly located in Washington and RNC field offices in other states.
Individuals who may have been in contact with Trump at the White House were also diagnosed with COVID-19 in November. Trump campaign adviser Corey Lewandowski confirmed his positive diagnosis with the virus on Wednesday. Lewandowski did attend the White House event but was observed wearing a face mask. According to CBS News, Lewandowski believed he contracted the virus while working for the campaign in Philadelphia.
Other White House staffers have been diagnosed with COVID-19 since the election night event including White House Chief of Staff Mark Meadows, Housing and Urban Development Secretary Ben Carson and presidential adviser David Bossie. White House political director Brian Jack also received a positive diagnosis, as did former White House aide Healy Baumgardner.
Meadows, Carson, Bossie, Jack and Lewandowski were all in attendance at the White House election night event. However, there is no concrete evidence that the individuals contracted the virus at the party.
In September, the White House hosted an outdoor event announcing the nomination of Judge Amy Coney Barrett to the U.S. Supreme Court. Very few individuals at the gathering were observed wearing face masks. It was suspected that the Barrett celebration became a super-spreader event.
Bill Stepien, Trump's re-election campaign manager and presidential adviser Hope Hicks all received positive test results after the September event, as did First Lady Melania Trump. Donald Trump contracted the virus in early October and required roughly four days of treatment at Walter Reed National Military Medical Center.
In August, Trump alleged that a vaccine for the coronavirus would be available before election day. "It's possible before," Trump said in an interview with Geraldo Rivera. "But right around that time."
On Wednesday, infectious diseases expert Dr. Anthony Fauci said he did not believe a vaccine would be ready for distribution until 2020. "I believe within the first quarter," Fauci told CNN. "We have a lot of people in this country who may not want to get vaccinated right away."