House Explosion Kills 4 Kids and 1 Adult, Traps and Injures Several Others
A devastating house explosion killed four children and one adult, and left two critically injured in a Pennsylvania town outside Philadelphia.
The cause of the explosion in Pottstown, a borough of about 23,000, and the events leading up to it remained unclear Thursday evening. But pictures posted online show a house reduced to rubble and other damage caused by the blast.
In a press release Friday afternoon, Pottstown Police Department confirmed the five deaths from the explosion that occurred at a home in a residential area near two schools. Authorities reported a lower number of deaths Thursday night.
Police identified the victims as: Francine White, 67; Alana Wood, 13; Jeremiah White, 12; Nehemiah White, 10; and Tristan White, 8.
Two people injured by the blast are in critical condition at regional trauma centers, according to police. They were identified as Eugene White, 44, and Kristina Matuzsan, 32.
"The investigation regarding this incident is still ongoing and will continue for some time," police said in a statement.
The Bureau of Alcohol, Tobacco, Firearms and Explosives' Philadelphia Arson and Explosive Team, as well as multiple state and local agencies, are looking into the cause of the blast, police said. They added that further information could be released next week at the earliest.
Multiple calls reporting a house explosion first came in shortly after 8 p.m., Todd Stieritz, public affairs coordinator with the Montgomery County Department of Public Safety, told Newsweek in an email Thursday evening.
Authorities reported at least three people trapped in the rubble, he said. Additionally "numerous victims" have been transported to various hospitals by ambulance, according to Stieritz.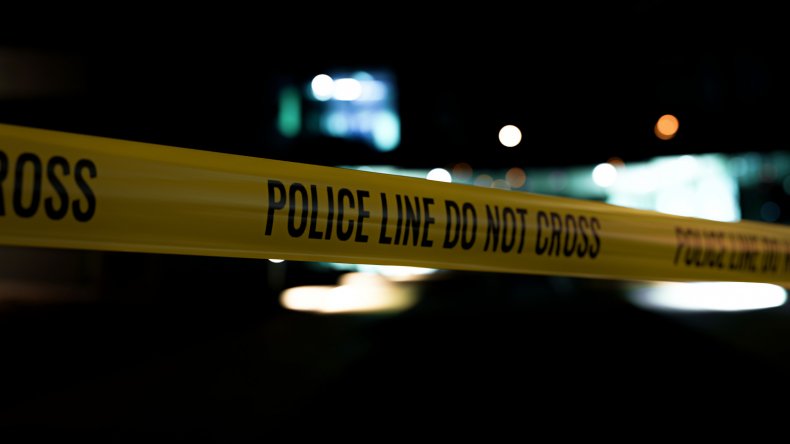 The number of structures affected by the blast and the cause of the explosion were not available Thursday evening, Stieritz said.
Pottstown Borough Manager Justin Keller confirmed during a press briefing Thursday evening that four had died during the explosion and two victims were taken to regional hospitals, reports Evan Brandt of The Mercury. Authorities did not provide names or take questions, but said they would provide an update at noon Friday.
Several neighbors reported hearing a loud blast in the area, reported the NBC affiliate.
"I heard a huge explosion," Russell Noll, a neighbor, told the station. "I thought a bomb went off. I thought somebody dropped a bomb somewhere. And then all the sirens started going off. And it wasn't too far from where I lived. So I started walking towards where the sirens and ambulance were going and it was just a huge explosion around the whole area."
Ashley Miller told the station the back window of her room was blown out by the explosion and reported seeing smoke.
Montgomery County officials told Philadelphia's CBS affiliate they believe it was a gas explosion. Fire crews responding to the call arrived at the two-alarm fire, the station reported. All Pottstown schools will be closed Friday, the station added.
Kerri Corrado of CBS captured video showing the house smoldering in the distance and debris and drywall strewn into other yards by the blast.
Photos captured by Brandt of The Mercury show the immediate aftermath of the blast that reduced one house entirely to rubble and damaged others nearby. Brandt reported he did not smell gas or smoke.
Tandra Rambert, who lives next to the house, told Brandt her ears were still ringing from the explosion.
Brandt also captured pictures showing the windshield of a car four doors down cracked by the explosion, possibly from house roof debris.
"Lots of insurance claims in this neighborhood's future," Brandt tweeted.
Newsweek has reached out to the Pottstown Fire Department for comment.
This is a breaking story and will be updated.