Lebanon to Restrict Entry of Syrian Refugees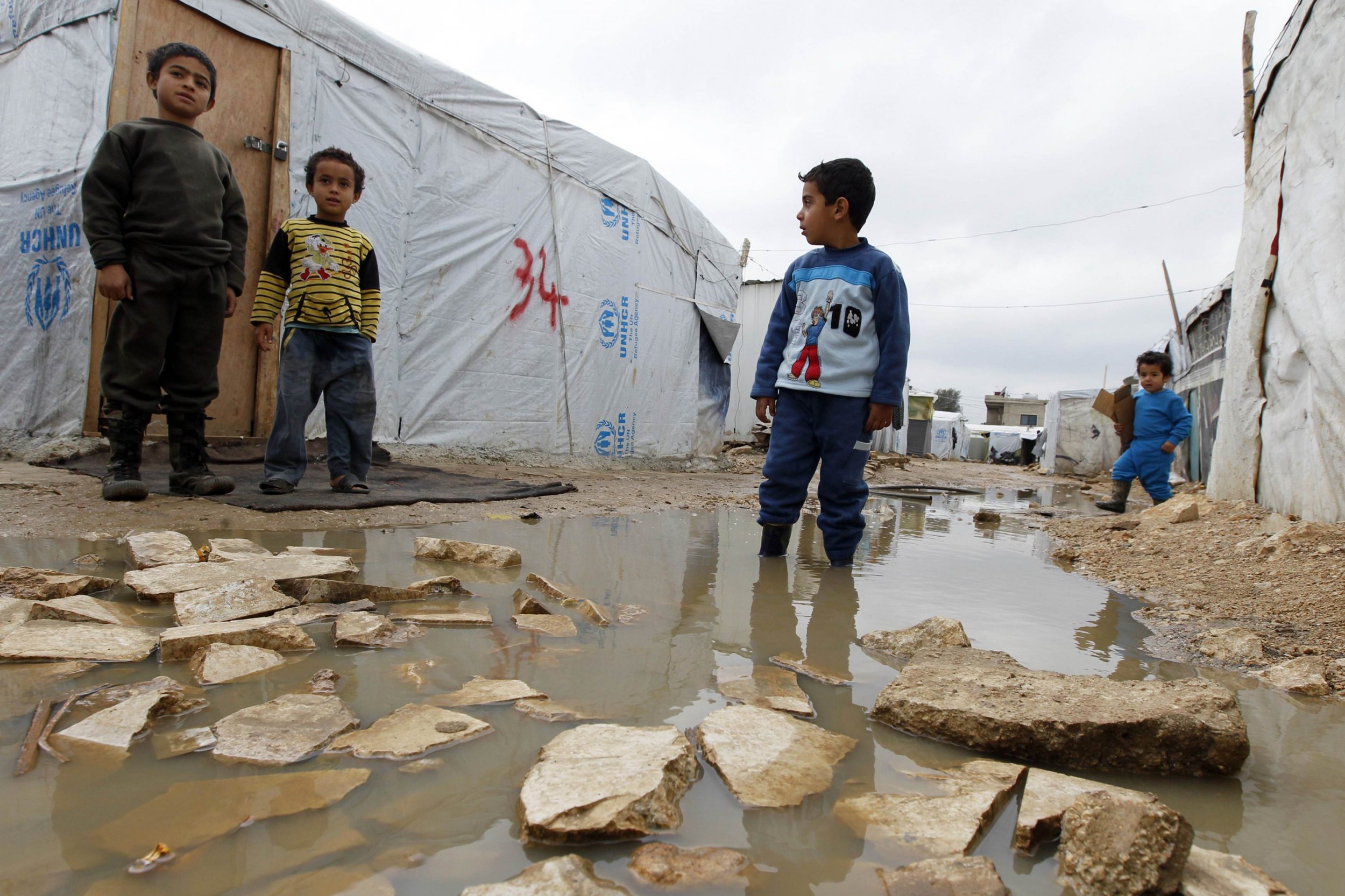 Lebanon has started restricting the number of Syrians entering the country, requiring them to obtain a visa at the border.
Located to the west of Syria, and perched on the Mediterranean Sea, the small country of roughly 4.5 million has seen an influx of refugees fleeing Syria's civil war. A reported 1.1 million refugees, or one in five people, are now registered in Lebanon, according to the United Nations Refugee Agency.
Before the new visa rules were enacted, the movement of people between Syria and Lebanon was largely unrestricted and Syrians were automatically allowed to remain in Lebanon for six months, the BBC reports. Now, Syrians need to provide a clear reason for their visit before being granted a visa, which will only be valid for a certain period of time.
Syrians wishing to work in Lebanon will need sponsorship by a Lebanese company or individual. Six types of visas are available in tourist, business, medical, short stay, transit and travel categories, Lebanon's Daily Star paper reports.
Ten million people, or 45 percent of Syria's population, have been forced from their homes and more than 191,369 have been killed in Syria's four-year civil war, according to U.N. data. The relatively recent introduction of fighting by extremists belonging to the Islamic State has made life worse for civilians.
The Syrian border countries of Lebanon, Turkey, Iraq, Jordan and Egypt host 95 percent of people who have fled the conflict.
The new visa rules, announced by Lebanon's General Security agency on New Year's Eve and enacted on Monday, has prompted criticism from Lebanese media. The restrictions will "increase the suffering of not only Syrian refugees, but also for Syrian families residing in Lebanon," the paper Al-Safir wrote on Monday. Speaking in the paper, Ali Abdelkarim, the Syrian envoy to Beirut, said Lebanese authorities made a "unilateral" decision without contacting the Syrian government.
The United Nations in December asked for $7 billion in funds to help refugees from the conflict in Syria, including those displaced internally, and warned that the crisis could spin out of control if border countries didn't receive the necessary financial support for critical social services.
Also in December, Amnesty International accused the international community of failing Syrian refugees, with most Western countries only letting a small number claim asylum or resettle. Lebanese services, including schools and hospitals, have been under significant strain.
Initial informal restrictions put in place by Lebanese border officials in October before the visa rules were formalized led to a 50 percent drop in Syrians registering with the U.N. refugee agency in Lebanon, CBS News reports.
The number of refugees worldwide is now at its highest number since World War II, according to the United Nations. There were 51.2 million forcibly displaced people recorded at the end of 2013, which was 6 million more than 2012.