LeBron Beats More of Kobe's Records, Should Get MVP 'Every Year'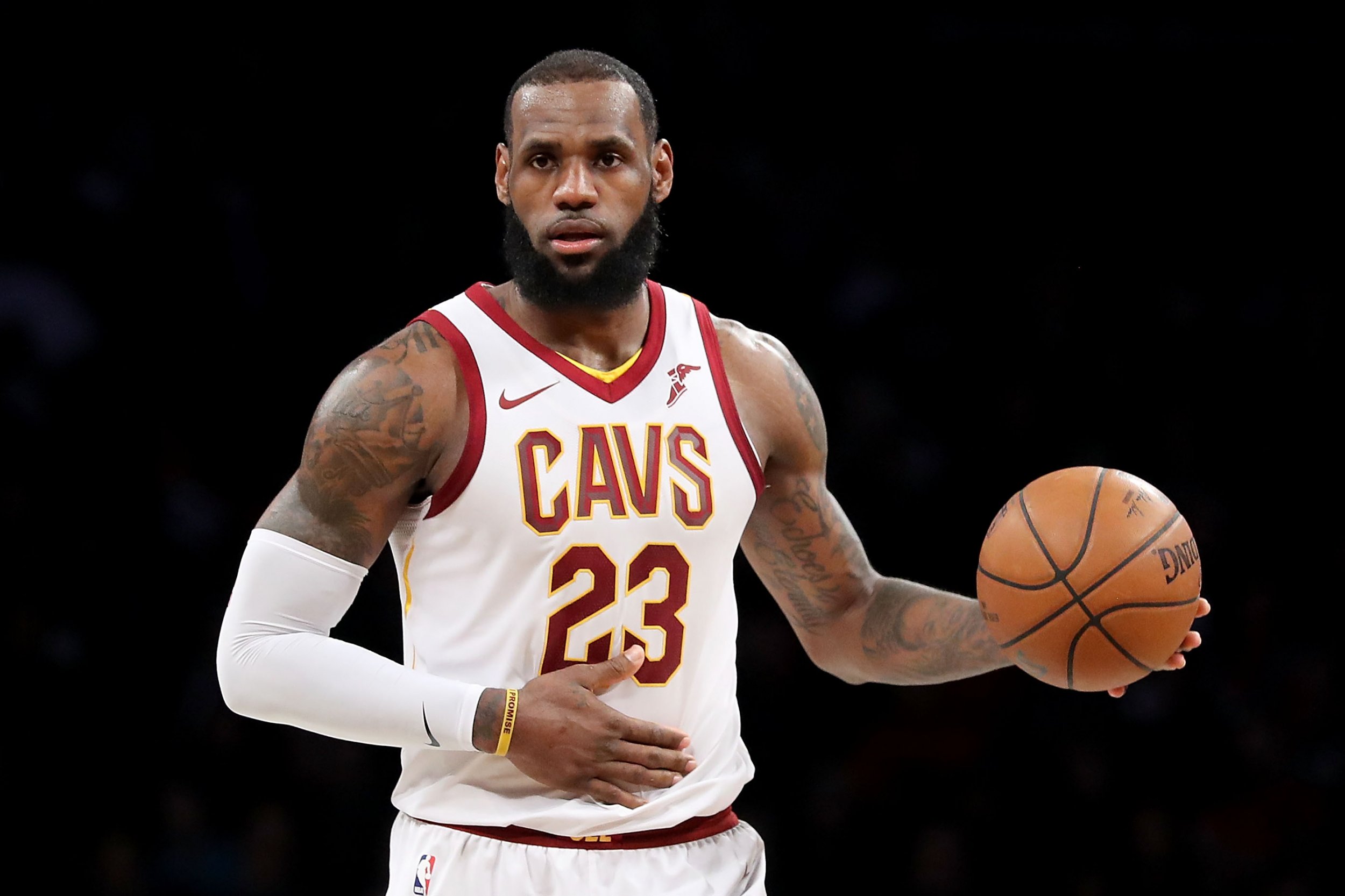 LeBron James simply can't stop breaking records, and Washington Wizards' coach Scott Brooks has suggested he should be named MVP every year.
A week since he broke Michael Jordan's record for most consecutive games with at least 10 points, James surpassed Kobe Bryant as the NBA's all-time leader in points scored by a player in his 15th season in the league or later.
James overtook Bryant after scoring 27 points on Tuesday night as the Cleveland Cavaliers beat the Toronto Raptors 112-106 on home court to remain in third place in the Eastern Conference, 0.5 games ahead of the Philadelphia 76ers.
According to ESPN Stats & Info, the three-time NBA champion has now scored 2,138 points this season, passing the 2,133 Bryant recorded in the 2012-13 season—which was his 17th campaign in the league.
The four-time MVP is averaging 27.4 points per game this season, compared to Bryant's 27.3 in the 2012-13 season, but he's a lot more efficient than the former Lakers guard, shooting 54.2 percent from the field as opposed to Bryant's 46.3 percent.
This current season marks the first time since the 2013-14 campaign that the Ohio native has surpassed the 2,000-point threshold in a season. This also makes him one of only three players in the history of the league to have scored 2,000 points or more in 10 different seasons, surpassed only by Michael Jordan and Karl Malone with 11 and 12 respectively.
James's 27 points also saw him surpass Bryant in the all-time list of NBA players to have scored 20 points or more in a game. The 33-year-old has now scored at least 20 points in 942 games, with only Malone and Kareem Abdul-Jabbar ahead of him in the list, with 1,134 and 1,122 games respectively.
Meanwhile, Brooks claimed if he could name the receiver of the MVP trophy he would vote for James Harden, but James would be equally deserving.
"He [Harden] has played well on the team that's playing the best in basketball, but you can always argue LeBron [James] can get it every year," Brooks said before the Wizards lost 104-120 to the Houston Rockets on Tuesday, as reported by ESPN.
"Like Michael Jordan should have had 12 of them. LeBron's the same type of player. He's having probably a better year than he had before, however many years he had."
After winning four MVP trophies in five years between the 2008-09 and 2012-13 seasons, James is desperate to reclaim the award and has produced stunning figures in this campaign.
LeBron averages 27.4 points per game, along with a career-best 9.1 assists and 8.7 rebounds.
"James is deserving," Brooks added.
"He put in a lot of work. He's gotten better every year. Sometimes, it's hard to do that when you're at a high level. He's been at an MVP level for the last three years or so. Every year, he's come back and played better. Like all MVPs, it's about impact and winning."