The LeBron Effect: Bookies Slash Odds on Lakers to Win NBA Title After James's Arrival
The arrival of LeBron James has already been felt in Los Angeles, with the Lakers now considered to be joint-second favorite to win the NBA title next season.
On Sunday, LeBron's representatives, Klutch Sports Group, confirmed in a statement that the four-time MVP agreed a four-year deal worth $154 million with the Lakers, meaning he will leave Cleveland for the second time in his career.
The news immediately sent shockwaves through the betting market and the Lakers were at 9/2 to win the title next season when Westgate SuperBook reopened on Sunday. Unlike other bookmakers who chose to keep taking bets, Westgate had closed betting on the NBA over the weekend as free agency began.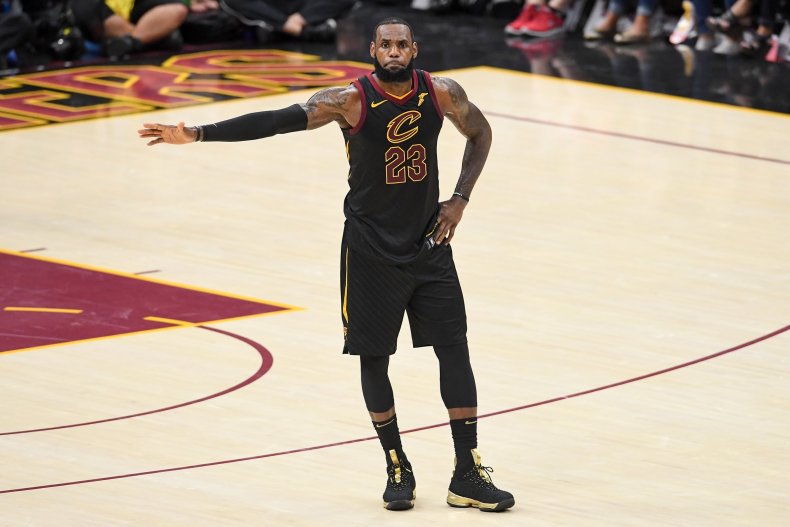 The odds were slashed even further after Westgate SuperBook manager Jeff Sherman reported "a respected" wager had been placed on the Lakers, who are now 7/2 to secure the ring next summer. According to Sherman, the Westgate is already facing a "six-figure" liability on L.A and a punter placed a $4,500 bet on them at 12/1, before LeBron's arrival was confirmed.
Only the Golden State Warriors have shorter odds than the 16-time NBA champions, with the bookies giving the defending NBA champions 10/11 odds of retaining their title and becoming the first team since the Lakers in the early 2000s to win three consecutive championships.
The Boston Celtics are also 7/2, while the Houston Rockets are 7/1 and the Philadelphia 76ers, who were also in the running to sign LeBron follow at 14/1. Despite reaching the NBA Finals in each of the last four years, Cleveland's odds of winning the title plummeted from 25/1 to 500/1 after LeBron announced his departure.
The fact the Lakers are second-favorite to win the title next season is even more remarkable considering they last became NBA champions in 2010, also the last year in which they reached the NBA Finals.
After missing the playoffs only twice between 1976 and 2013, the Lakers have not made an appearance in the postseason since, as they looked to slowly rebuild a winning side and LeBron's arrival is expected to kick-start the process.
The 14-time All Star will have his work cut out as the Lakers won 35 games last season, finishing 12 games adrift of a playoff place and have not won more than 40 games in a season since 2013.
However, LeBron could soon be joined in L.A. by Spurs forward Kawhi Leonard, who has publicly expressed his desire to be traded to the Lakers after his relationship with San Antonio soured beyond repair.