Lakers Free Agency: Kobe Excited by L.A. Options This Summer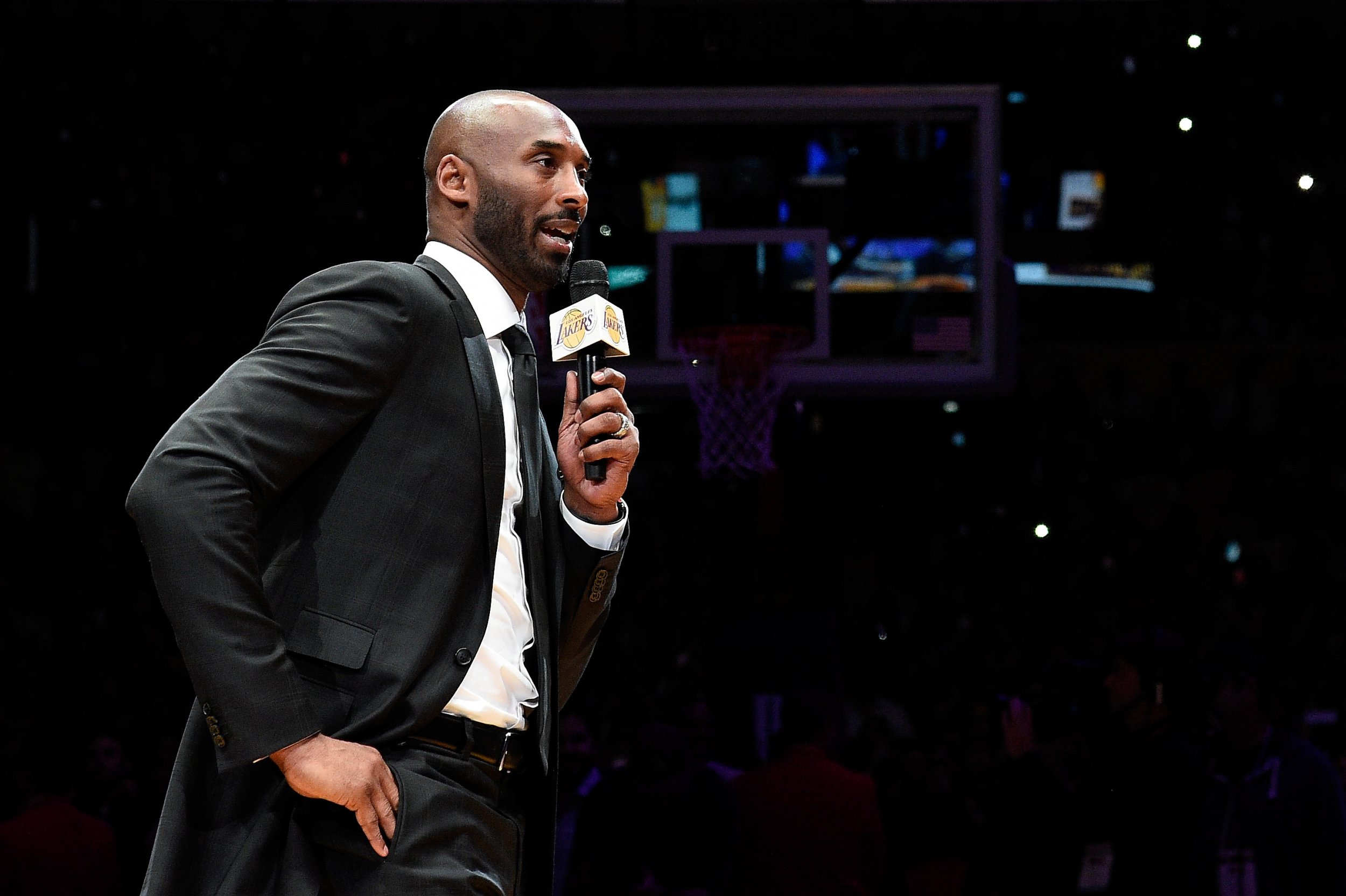 The upcoming summer could be one of the most important in the Los Angeles Lakers' recent history, as the franchise looks to add a superstar free agent to its existing core of young players.
After missing the playoffs only twice between 1976 and 2013, the Lakers have not made an appearance in the postseason since, as they looked to slowly rebuild a winning side.
Kobe Bryant certainly believes the future looks bright for the 16-time NBA champions, who could add at least one high-profile star to a roster already packed with young talent.
"It depends on what they want to do," the five-time NBA champion told Fox Sports Radio last week. "It depends what options are available to them. But I've got to tell you, man, they have a couple great lanes to go down. Whether it's free agency or whether it's developing the young talent that they currently have, they're in a really, really great position."
With Magic Johnson and Rob Pelinka in charge of the basketball operation, the Lakers have operated shrewdly in the market and can clear out salary space for two max-level contracts this summer.
LeBron James and Paul George have been repeatedly linked with a move to L.A. in the summer. The former is widely expected to opt out of his final year with the Cleveland Cavaliers to explore his options in the market, while the latter's future remains shrouded in uncertainty.
George, who averaged 21.9 points shooting 43 percent from the field, 5.7 rebounds and 3.3 assists per game in 36.6 minutes this season, had been tipped to spend just one season in Oklahoma before signing for the Lakers. However, while the 27-year-old admitted playing in his native state would be attractive, he has also hinted he would like to re-sign with the Oklahoma City Thunder, claiming the team "checked all the boxes."
Meanwhile, even if James was to leave the Cavs, the Lakers would in all likelihood face stiff competition from Philadelphia, Houston and possibly New York to land the three-time NBA champion.
However, should the Lakers fail to attract the big-name free agents they are rumored to be aiming for, Bryant believes fans have a lot to be optimistic about because of such players Lonzo Ball, Kyle Kuzma and Brandon Ingram.
"I love everything I've been seeing from these young guys," he explained. "Their ability to fight, get in the gym early, stay in late—all those things are things that pay off."