LeBron James Backs Bill That Would Let College Athletes Earn Money on Endorsement Deals
The NCAA has long had a controversial policy banning college athletes from making money off their collegiate sports career. However, a recently passed bill in California could change that by allowing athletes to earn money from endorsement deals. And the bill has a new, powerful ally — basketball great LeBron James.
California Senate Bill 206, also known as the Fair Pay to Play Act, would prevent schools from revoking scholarships and eligibility from athletes who receive endorsement deals for their sport. Though the bill passed in the Senate, it still needs to be approved by the California State Assembly. If it passes, the new law would go into effect January 2023.
Many colleges are against the bill as the NCAA has threatened that if it passes, the organization could keep Californian schools from playing for national titles. NCAA president Mark Emmert wrote a letter to lawmakers asking them to delay the vote in order to give the organization time to examine their rules. In May, the NCAA formed a group to examine its rules banning athletes from marketing their names and likenesses. The group is expected to deliver its report in October.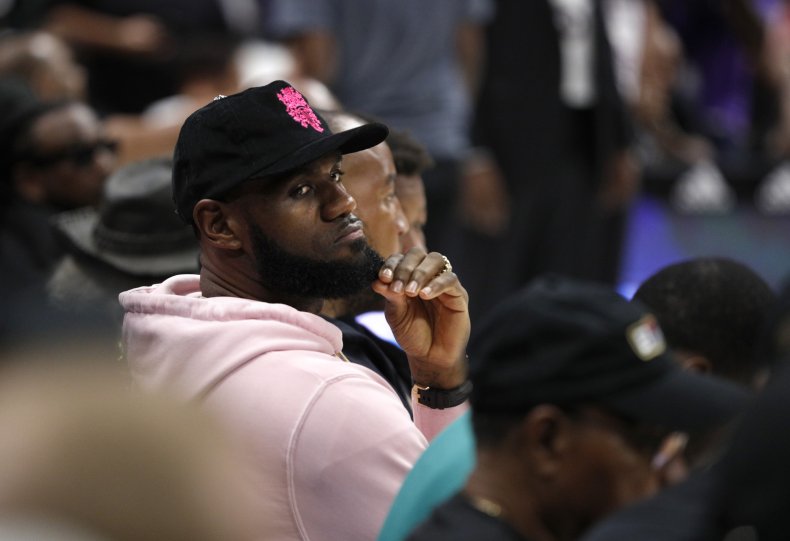 The University of California also told lawmakers the bill could hurt existing agreements.
"Allowing student-athletes to receive compensation from outside sponsors would jeopardize the University's existing sponsorship agreements, leading to budget cuts...," UC's legislative director wrote in a letter to the Senate.
Stanford is also against the bill, and also sent a letter to the California State Senate.
"Allowing student-athletes to receive compensation from their name, image, and likeness, would present serious challenges for higher education institutions and to the collegiate sports model," Stanford athletic director Bernard Muir wrote. "We believe that for any reform to be fair and meaningful to all student-athletes it needs to occur at the national level and be adopted by the NCAA."
However, the bill has a high-profile ally. In a series of tweets Thursday morning, LeBron James said, "Everyone is California- call your politicians and tell them to support SB 206! This law is a GAME CHANGER. College athletes can responsibly get paid for what they do and the billions they create."
James also shared a video criticizing the NCAA policy:
"California can change the game. This is only right waaaayy overdue. #MoreThanAnAthlete," James added. "We started this fight with our doc 'Student Athlete' on HBO. Just getting started! "
This is not the first time James has criticized the NCAA. Recently, he also spoke out about a policy that would require NCAA athletes' agents to have a college degree. The policy, colloquially called the "Rich Paul Rule," after James' agent, was reversed a week later after widespread backlash.