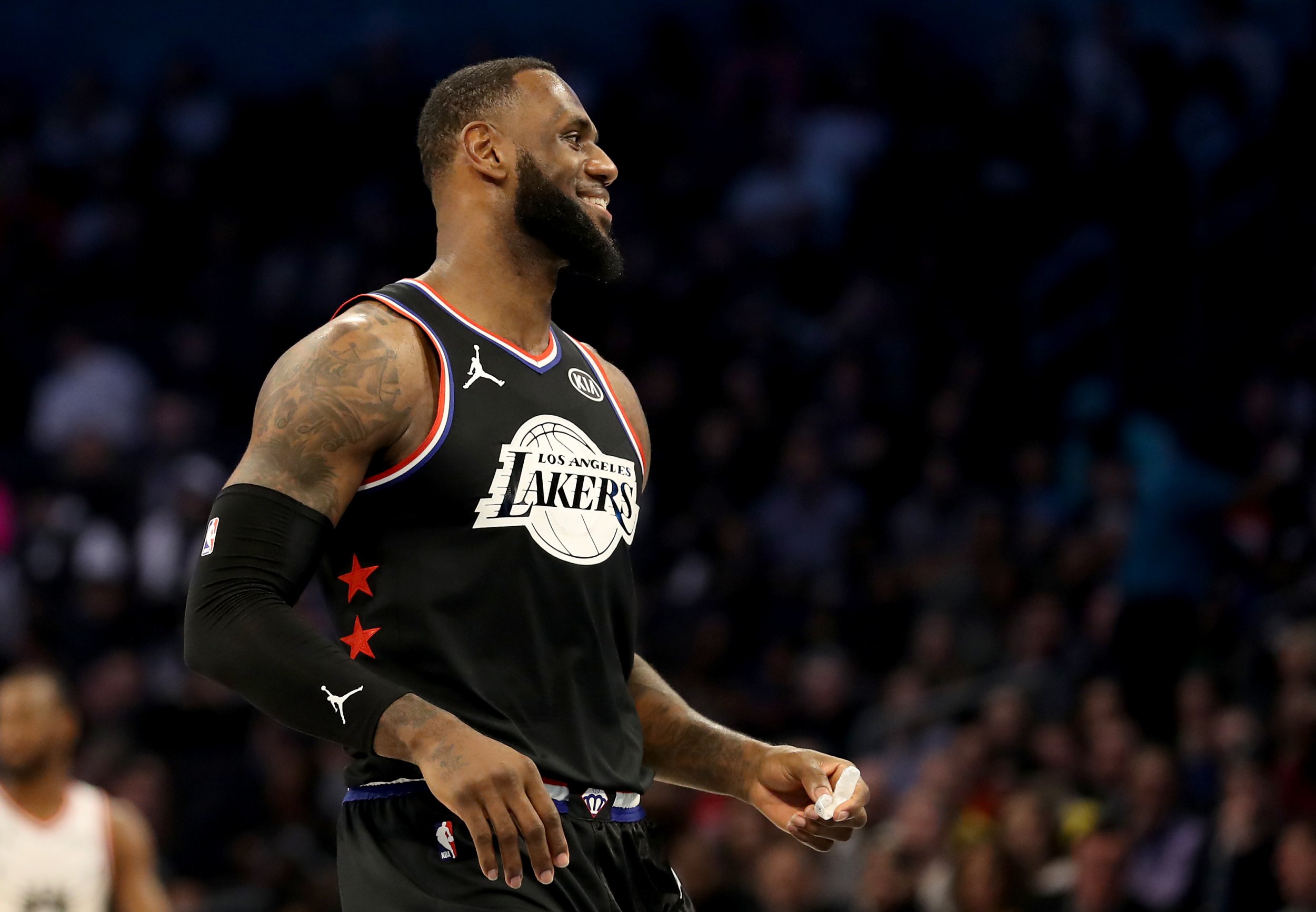 LeBron James used the All-Star Weekend to renew his support for Colin Kaepernick, praising the former San Francisco 49ers quarterback for defending his beliefs.
Kaepernick made headlines in 2016, when he first knelt during the national anthem before NFL games to protest against perceived social and racial injustices. The gesture made him a worldwide icon, but saw him draw the ire of President Donald Trump and a number of conservative commentators.
The former Nevada student and the other players who took part in the protests were accused of disrespecting the flag.
LeBron defended Kaepernick's actions and insisted the issue he raised was one that was being deliberately ignored.
"I think with Kap, I stand with Kap, I kneel with Kap," the four-time MVP said Saturday, as reported by Tania Ganguli of the Los Angeles Times.
"I just feel what he was talking about no one wanted to listen to. Nobody ever really wanted to understand where he was actually coming from."
On Friday, Kaepernick and the NFL reached a settlement in the lawsuit the former 49ers quarterback had brought against the 32 NFL owners, whom he had accused of colluding to keep him out of the league.
Kaepernick became a free agent at the end of the 2016 season and is yet to find a team willing to give him the chance to return to professional football.
While the terms of the settlement remain undisclosed, LeBron said he hoped Kaepernick was financially rewarded for his ordeal.
"I think that anybody that would sacrifice their livelihood for the betterment of all of us, I can respect that and he's done that," he added, as per The Hill.
"I mean, you got a guy who basically lost his job because he wanted to stand for something that was more than just him.
"I hope [the settlement] it's a hell of a lot of money."
Three-time NBA champion Lebron is also no stranger to standing up for what he believes is right. In December 2014, he was one of several NBA players to wear black T-shirts reading "I can't breathe" in support of the family of Eric Garner.
Garner died a few months earlier after a New York Police Department officer put him in a headlock for around 15 seconds while arresting him.
LeBron has also previously called out the NFL, accusing league owners of having a "slave mentality."
"In the NFL they got a bunch of old white men owning teams and they got that slave mentality," James said in December, while speaking on his HBO discussion show, The Shop. "And it's like, 'This is my team. You do what the fuck I tell y'all to do. Or we get rid of y'all.'"
Uncommon Knowledge
Newsweek is committed to challenging conventional wisdom and finding connections in the search for common ground.
Newsweek is committed to challenging conventional wisdom and finding connections in the search for common ground.
About the writer
Dan Cancian is currently a reporter for Newsweek based in London, England. Prior to joining Newsweek in January 2018, he was a news and business reporter at International Business Times UK. Dan has also written for The Guardian and The Observer.