Jason Whitlock Believes LeBron Is Surrounded by a 'Toxic Environment' Because He's an Only Child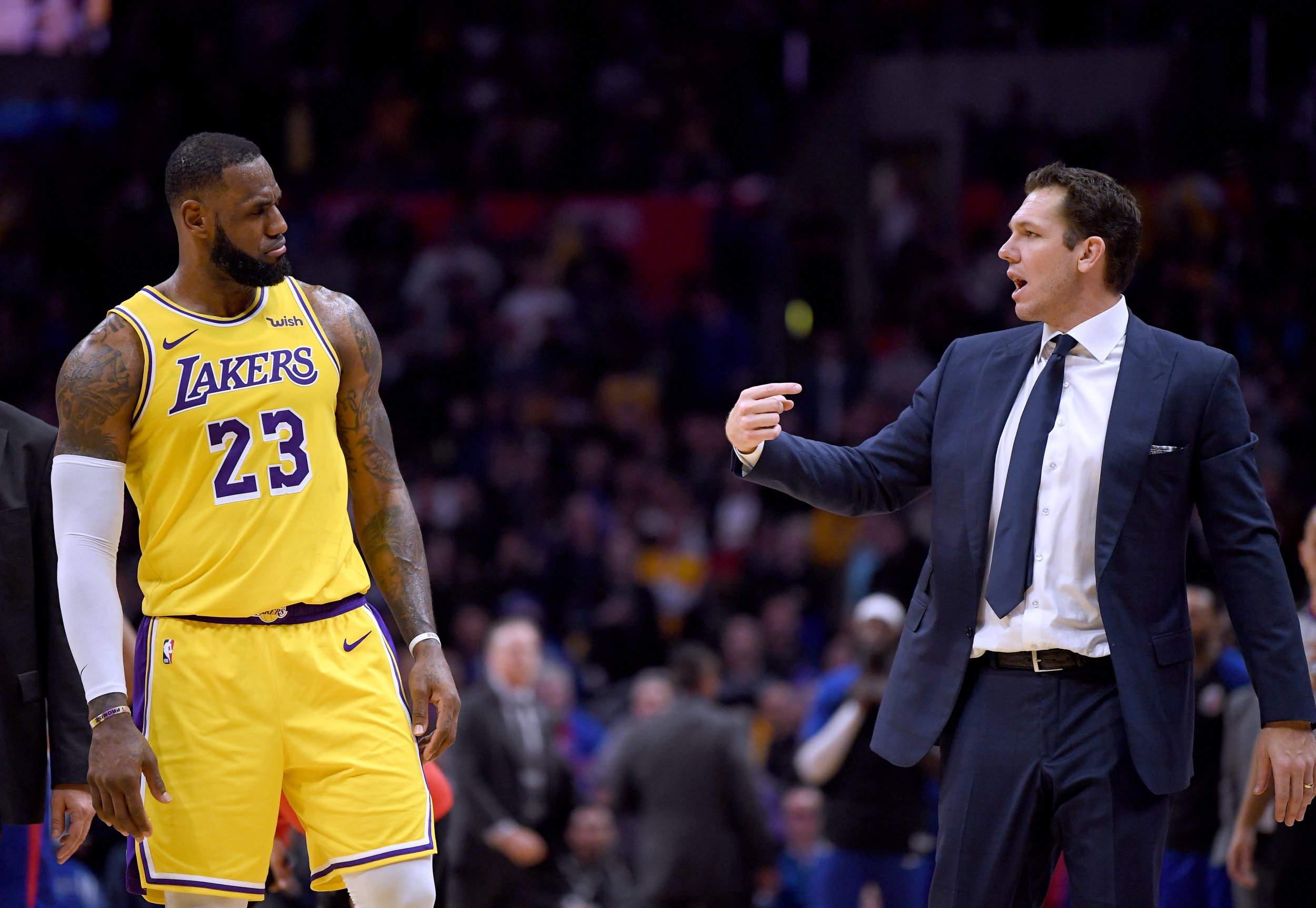 Fox Sports anchor Jason Whitlock believes the factor behind the Los Angeles Lakers' recent struggles is LeBron James being an only child.
The 16-time NBA champions were on the receiving end of a 42-point thrashing against the Indiana Pacers on Monday night, the biggest losing margin of LeBron's career.
LeBron cut a forlorn figure and was pictured sitting away from his teammates as his team suffered a second consecutive defeat, which saw them slip to 27-27.
For Whitlock, the root of the Lakers' problems is evident.
"LeBron James is no misfit, he's an only child and an extremely talented one," he said on Tuesday night.
"Those two facts explain the current dysfunctional state of the Los Angeles Lakers. Those facts explain why James sat at the end of the bench last night, alone.
"Those two facts explain why chaos and upheaval follow James from organization to organization. Those two facts separate James from [Michael] Jordan."
LeBron's father was not involved in his life and he was brought up by his mother, Gloria Marie.
Whitlock suggested being used to be the center of attention while growing up has made LeBron used to always get his own way. That means all it takes is "a single tweet" for him to turn the environment around him toxic.
"He can create dysfunction with a single tweet.
"There's a toxic environment around LeBron James. Coaches routinely get fired, teammates are routinely discarded and cities are routinely abandoned.
"The most talented player in the NBA is a gypsy, a rolling stone."
Predictably, Whitlock concluded his rant by suggesting LeBron would match neither Jordan nor Tom Brady's achievements. Unsurprisingly, the pair both have siblings.
Leaving aside the fact LeBron is widely considered the best player of his generation and has won three NBA titles and four MVP titles, things for the Lakers have taken a turn for the worst over the last month.
Los Angeles was fourth in the Western Conference standings when LeBron suffered a groin injury against the Golden State Warriors on Christmas Day, which kept him out for the next 17 games.
The Lakers won just six times over that period and slipped out of the playoffs picture, before LeBron returned to action in a victory against the Clippers last week.
He was then rested in a defeat against the Warriors and played in the loss to Indiana, which saw the Lakers slip to 10th in the rankings, 1.5 games behind the Clippers, who currently occupy the last playoff spot in the conference.