Why LeBron James Isn't Leaving the Cavaliers Like Kyrie Irving Just Yet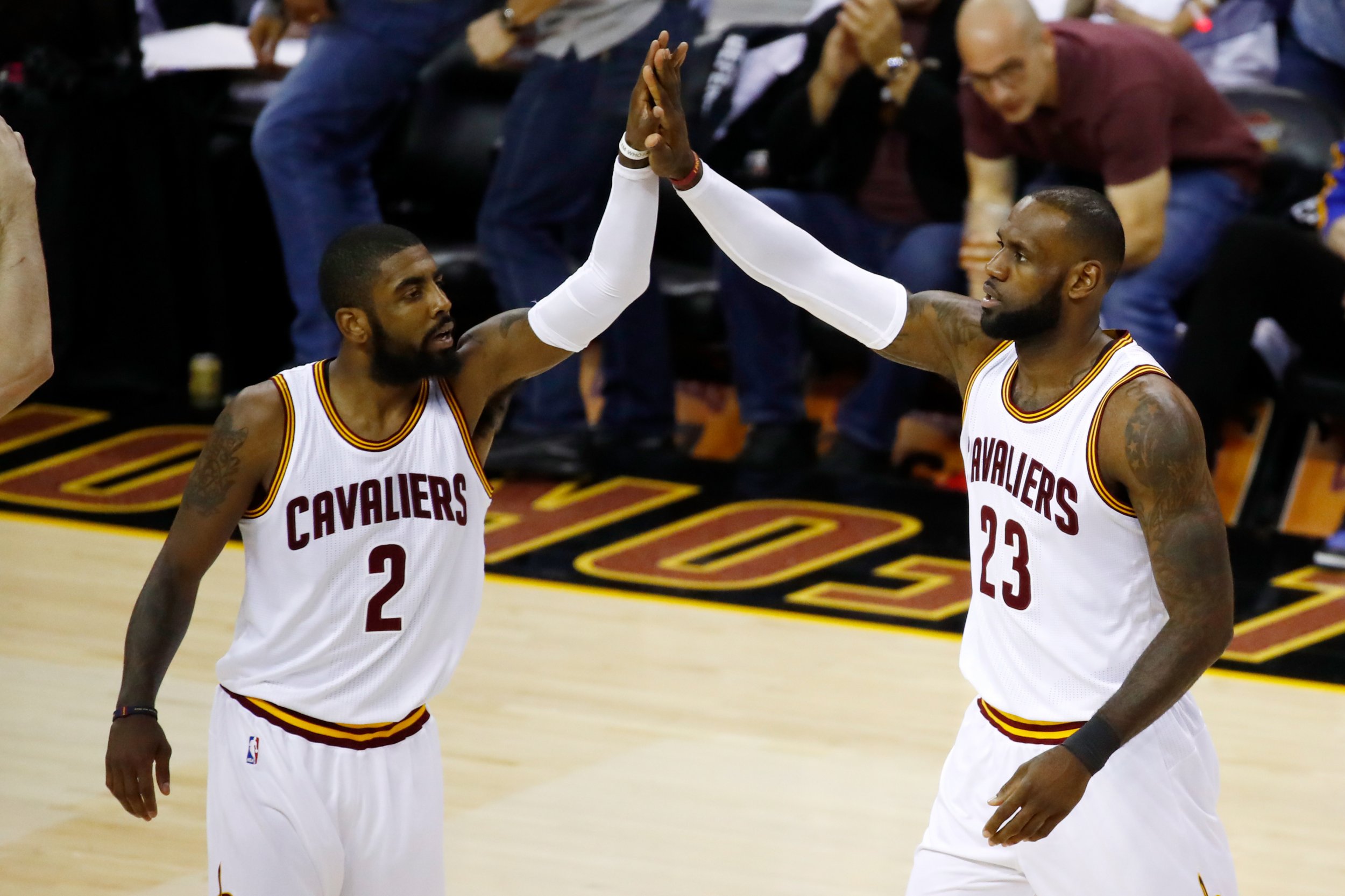 How will LeBron James react now that Kyrie Irving, the man he described as a "little brother," asked for a trade away from the Cavaliers?
By doing nothing, for now at least.
James is set on winning another NBA championship in Cleveland, according to an ESPN report published on Sunday.
That means he's not interested in waiving his no-trade clause during the 2017-18 season, despite the upheaval and general disquiet of the Cavaliers' close season.
The Cavs, beaten for the second time in three years in the NBA Finals by the Golden State Warriors in June, lost their General Manager David Griffin shortly afterward and haven't yet replaced him. James has also had to watch on as the Boston Celtics made one of the biggest free-agent signings in Gordon Hayward to move themselves closer to the Cavaliers as an Eastern Conference powerhouse.
All of that could disquiet 32-year-old James, who wants another championship at least before he retires. A USA Today report dated July 17 had James "concerned" about the Cavaliers' offseason efforts, and that was before the shocking news Monday that Irving wanted out of Ohio.
The final year of James's deal is a player option for the 2018-19 season, meaning he can choose unrestricted free agency next summer. Whether he chooses to do that will depend largely on whether the Cavaliers can ride out Irving's impending departure to make another date with the NBA Finals.
For now, it seems James is going nowhere. But the next few weeks are shaping up as pivotal in the modern history of the Cavaliers. If they can get maximum value for Irving, then some of the damage from a so-far calamitous offseason will have been covered up. A bad trade, though, could make James think very differently about playing out the rest of his career at his hometown franchise.