'This is the Wrong Franchise': LeBron Questions Teammates as Lakers Lose to Memphis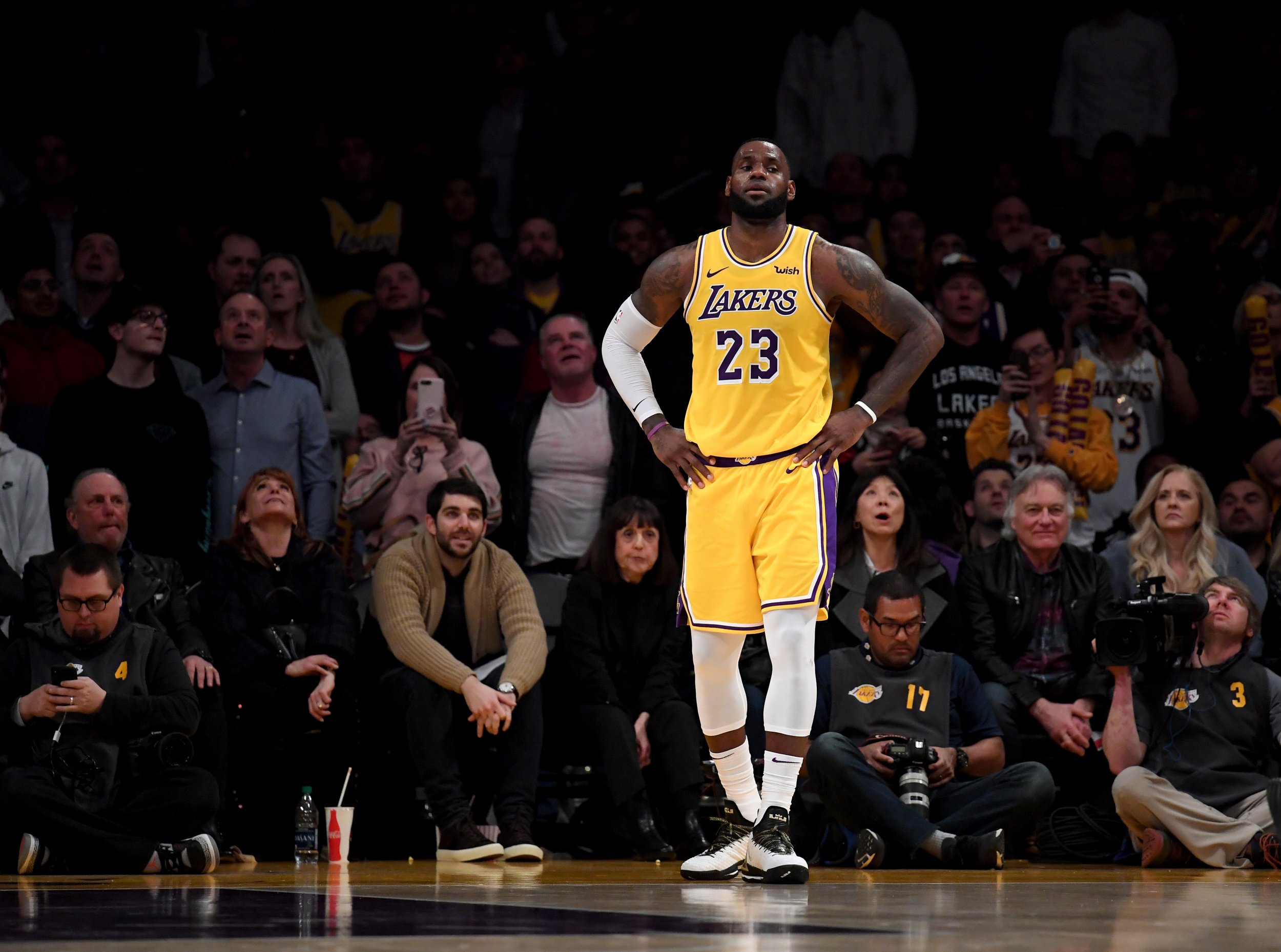 LeBron James criticized his teammates after the Los Angeles Lakers suffered yet another setback in their bid to reach the playoffs.
Los Angeles lost 110-105 on the road against the Memphis Grizzlies on Monday night and the four-time MVP was clearly far from impressed with the contribution of some of his teammates.
"At this point if you are still allowing distractions to affect how the way you play, then this is the wrong franchise to be a part of and you should just come and be like, 'Listen, I don't [think this is for me]. I cannot do this,'" James was quoted as saying by NBA TV.
Specifically, LeBron questioned whether some of the Lakers players had the mental strength to cope with the pressure of having to put together a winning streak to reach the postseason.
"Like, seriously, if you're distracted by playoff pushes out of all the stuff that's been talked about this year, nah," he continued.
"Just come and do your job. We do our job at a high level and that's not a distraction. That's what you want. That's what you want every game. You want to feel like you're fighting for something."
Against the Grizzlies, LeBron finished with 24 points, 11 assists and 12 rebounds, while Brandon Ingram and Kyle Kuzma combined for 54 points. The Lakers, however, had a pitiful contribution from their second unit. Six players came off the bench for Los Angeles, combining for just seven points.
Following a 19-point comeback win over Houston on Thursday, the Lakers looked to build momentum with a two-game road trip against New Orleans and Memphis but lost both games.
Monday night's loss means Los Angeles has now lost 10 of its last 14 games and is now 29-31 for the season, three games behind the San Antonio Spurs, who currently occupy the final playoff berth in the Western Conference.
When the Lakers signed LeBron in July, reaching the postseason for the first time since 2013 seemed a formality, but it has proved to be anything but, and with 22 games left in the season they're beginning to run out of time.
ESPN and Basketball Reference give the Lakers a 5.8 and 5 percent chance of making the playoffs, respectively, while FiveThirtyEight is more optimistic and gives Los Angeles a 17 percent chance of reaching the postseason.
LeBron is playing for a team with a sub-.500 record for the first time since his second year in the NBA with Cleveland but he insisted it was not time to panic just yet.
"Just stay positive. That, you know, starts with me," he was quoted as saying by ESPN. "I just got to stay positive. Keep knocking on the door. And I felt like if we play like we did tonight, then we got to continue that consistent effort that will get us over the hump as we make this push."