Michael Jordan vs. LeBron Is the Avocado Toast Argument for Sports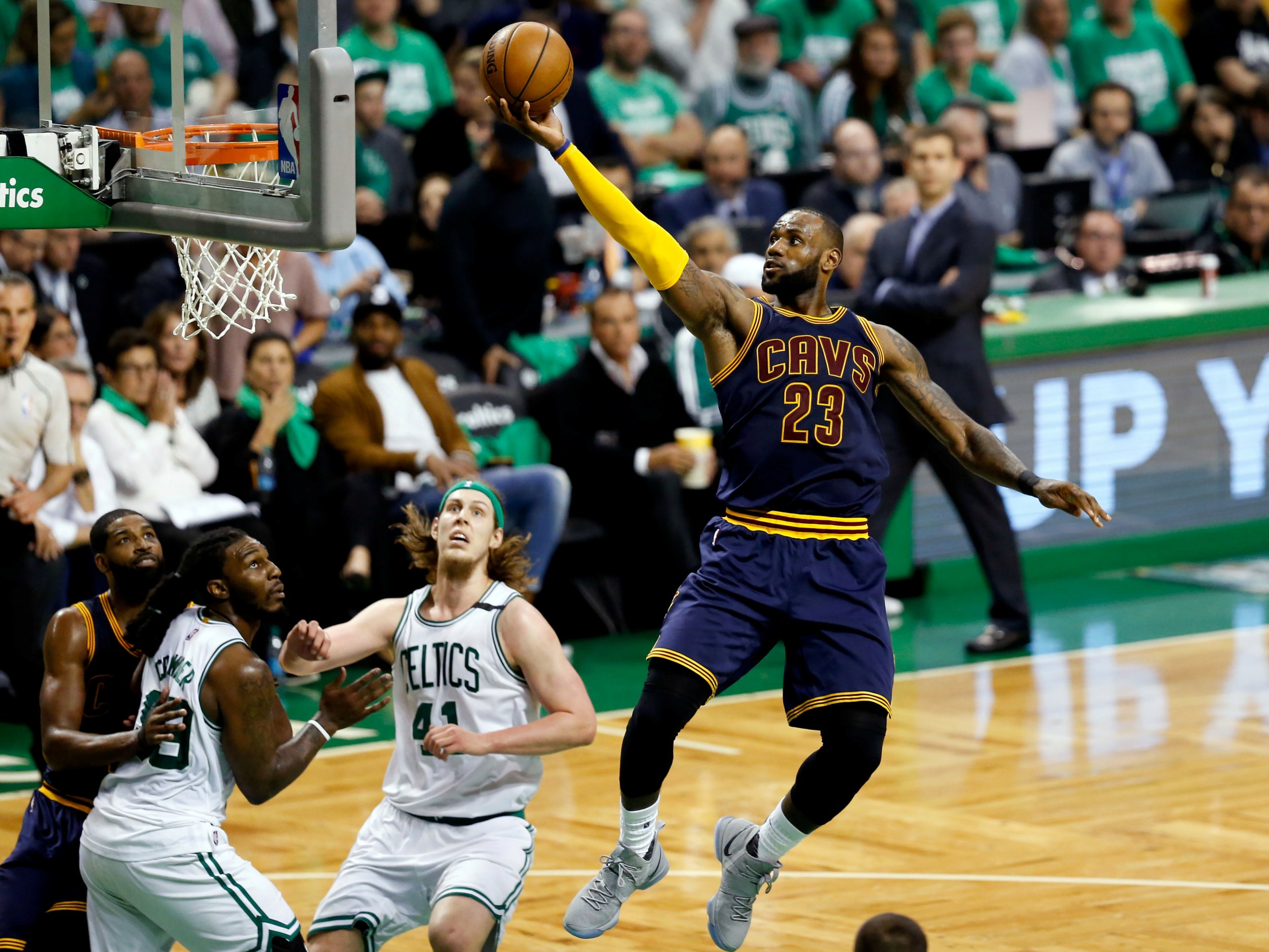 On Thursday night, in the 212th postseason game of his NBA career, LeBron James scored 35 points as the Cleveland Cavaliers eliminated the Boston Celtics from the playoffs. The win means that for the seventh consecutive year, James is headed to the NBA Finals. His point total means that by a margin of 5,995 to 5,987, King James has passed Michael Jordan as the all-time leading scorer in the NBA postseason.
James's latest milestone provided the overly disputatious debate-embracers, aka mass debaters, with another opportunity for verbal assault. Is James, he of three NBA championships and four Most Valuable Player awards, a greater all-time great than Jordan, who earned six rings while winning five MVP honors? Why do such arguments exist? Because humans have an innate need to rank things and/or include slideshows. Even the Son of Man was not immune to this predilection: "So now faith, hope and love abide, these three," said Jesus, "but the greatest of these is love [I Corinthians 13:13]."
(Note that's a lowercase "l," though Kevin Love has had a magnificent postseason thus far.)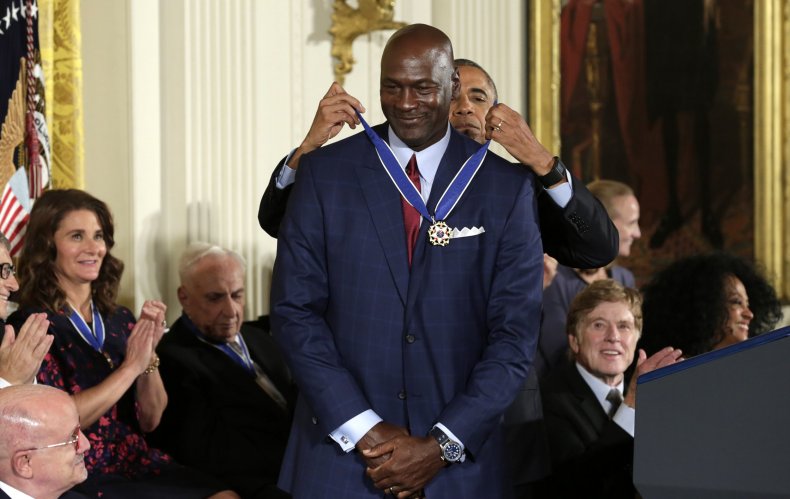 Could Batman take Spider-Man in a no-webs-barred fight? We'll never know: different comic universes. Was Casanova more skilled in the romantic arts than DiCaprio? It's an unfair question, as Victoria's Secret did not exist in the 18th century. Who would win in a fight between Floyd Mayweather and Conor McGregor? Again, we'll never know, bec—what's that, you say? They're going to step into the ring this autumn? OK, scratch that one.
The Jordan vs. James debate is not really a referendum on which one of these legends is superior, though. It's an avocado toast argument: your era versus mine. A few weeks ago, Tim Gurner, a 35-year-old Australian developer, admonished millennials for their dissolute spending habits. "When I was trying to buy my first home," said Gurner, whose fortune is estimated at $464 million, "I wasn't buying smashed avocados for 19 bucks and four coffees at $4 each."
Of course, a dozen years ago, Gurner probably did not graduate college as deeply in debt as today's grads do, but why ruin a pithy avocado toast metaphor? Still, MJ vs. LeBron is basically sports fans (mostly esteem-challenged adult males) sticking up for their era, which by the transitive property is them sticking up for themselves. One can imagine fathers and sons in the 1940s tossing flaming emojis at one another as to which Roosevelt was the superior president. ("Who won World War II?" countered with "Whose face is on Mount Rushmore?!?")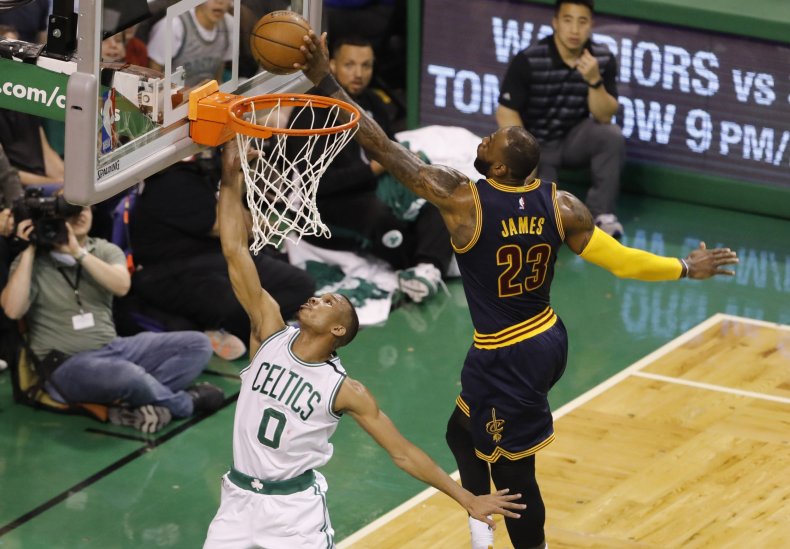 It's no coincidence that a majority of the pro-Jordan camp, this writer included, were born before 1980 and that the far greater swell of those born after 1980 lobby for LeBron (of course, this is an unofficial observation, completely unsubstantiated by a Nate Silver poll, so its validity is most likely to be dismissed by anyone who thinks of "war" as a baseball stat as opposed to the last resort in international disputes).
Related: Mission completed, will LeBron leave Cleveland?
Anyway, even though Jordan retired in 2003, roughly six months before James made his NBA debut, there exists an insatiable appetite on talk shows and online to determine which player is superior. The fact that Wilt Chamberlain's name never appears in these conversations, even though he is the league's all-time leader in rebounds per game and is second only to Jordan in points per game (they are the only two players to eclipse 30 points per game), is a product of two factors: 1) many people participating in these arguments never saw him play (Big Dipper truthers) and 2) as a dominant center, he played a position to which none of these arbiters of hoops prowess can relate. (A third potential reason is there is the nagging suspicion that he may have bedded their mother, grandmother or great aunt.)
Let's eliminate Chamberlain and Kareem Abdul-Jabbar and Magic Johnson and Bill Russell and George Mikan and even Kobe Bryant from this debate, if only to allow ourselves a chance to focus. Here is a classic blow-for-blow between MJ and King James supporters:
LBJ: "LeBron just broke Jordan's playoff career scoring record."
MJ: "Yeah, but it took him 33 more games [212 to 179] to do it."
LBJ: "Sure, but Jordan took 118 more shots overall [4,497 to 4,379]. Jordan may have a higher playoff scoring average [33.4 to 28.3], but he also took nearly five more shots per game than 'Bron. He was a chucker!"
MJ: "The Decision!"
LBJ: "Birmingham Barons!"
MJ: "Temecula!"
LBJ: "Now why you do you need to drag Kobe into this?!?"
Without running through every last statistical comparison (e.g., Jordan ranks first all-time in playoff Player Efficiency Rating, while James is third, behind Mikan), it seems reasonable to say that James is a more dominant physical specimen whose teams would never have made one of the seven NBA Finals without him. Jordan was a superior one-on-one scorer as well as—and this may be the defining difference—the ultimate closer in any sport. In defining-moment time, no one, with the possible exception of baseball's David Ortiz, ever had a higher rate of success over a prolonged period of time.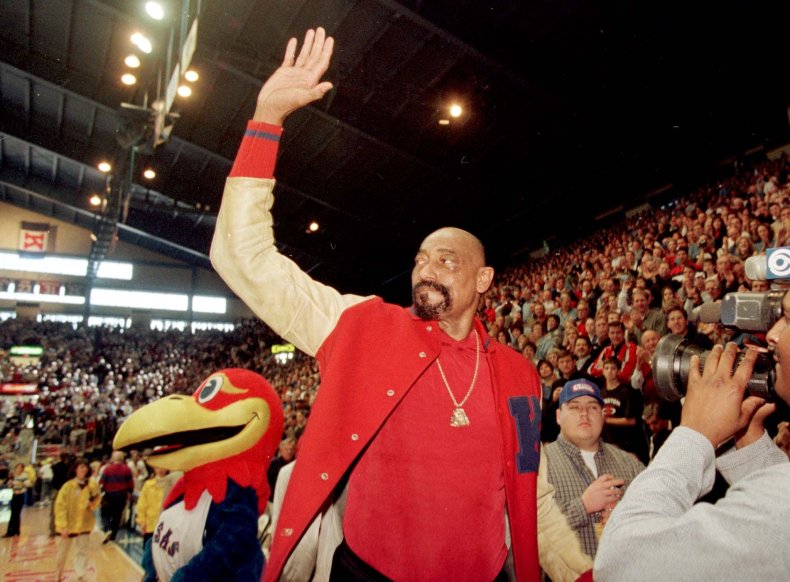 James's block of Andre Iguodala in Game 7 of last June's NBA Finals was his postseason career highlight. It helped erase the missed three-pointer in Game 6 of the 2013 NBA Finals (only Ray Allen's buzzer beater following the errant shot kept the Miami Heat from losing that series to the San Antonio Spurs), but it was also the paragon of his virtues: a superhuman athletic feat that did not require James to drain a do-or-die shot.
Jordan played in six NBA Finals and not only never lost one, his Bulls were never even taken to Game 7. James has already played in more NBA Finals, and when his career ends he will likely have surpassed Jordan in all total individual stats, if not per-game figures. He may even win as many NBA championships and MVPs as Jordan did. There is no winner in this debate: There are only losers who attempt to tear down the player not of their era in an attempt to promote their own.
Now shut up and finish your avocado toast.