NBA Playoffs 2017: Watch The Moment LeBron James Passed Michael Jordan with 5,989th Point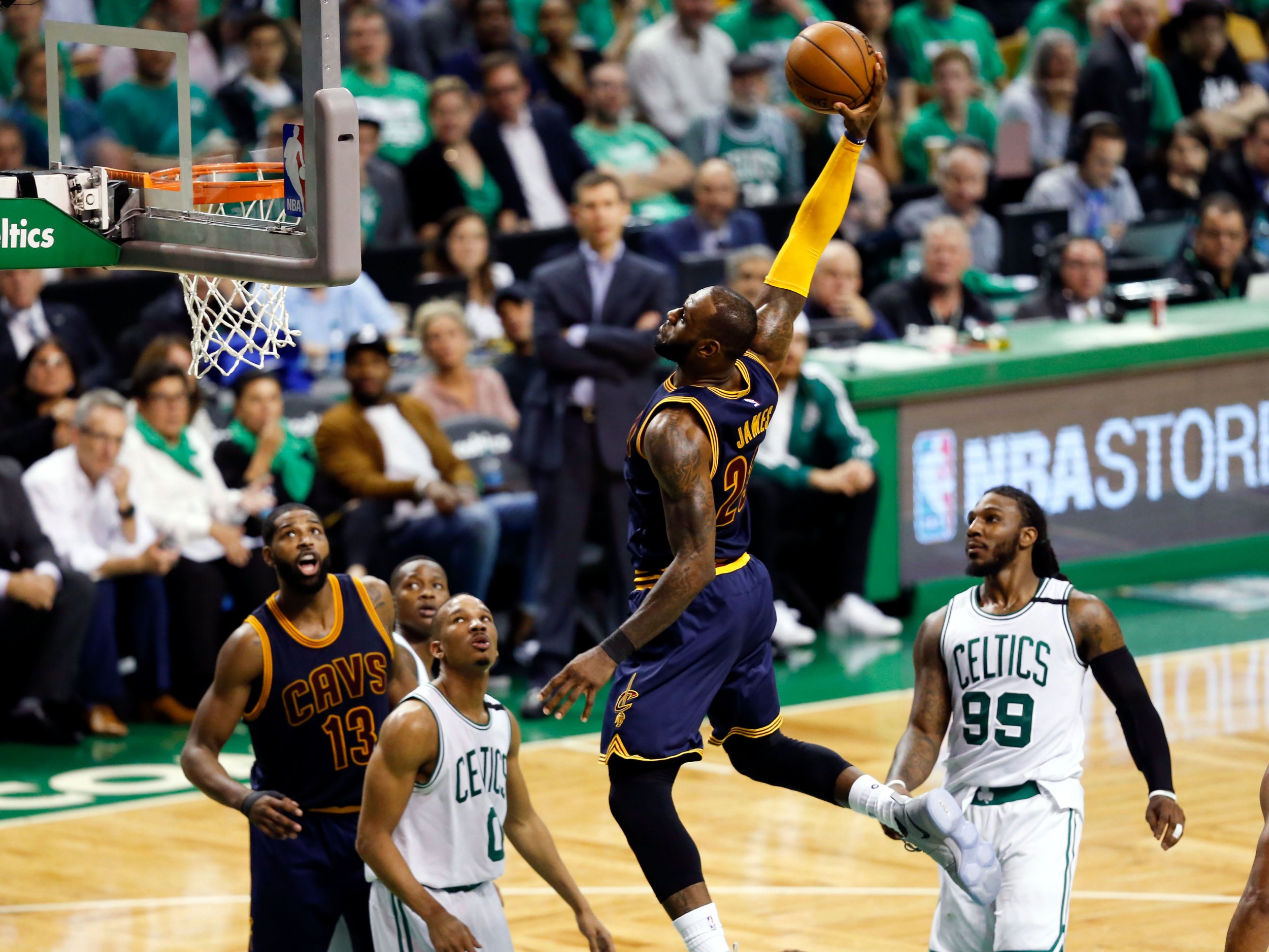 LeBron James, the Cleveland Cavaliers small forward, broke a long-standing NBA record Wednesday when he scored his 5,989th career playoff point.
With a three-pointer in the third quarter of Game 5 of the Eastern Conference Finals at TD Garden, James passed Michael Jordan's total of 5987.
Jordan famously set his mark with the final shot of his postseason career, a jump shot that gave the Chicago Bulls victory over Utah Jazz with 5.2 seconds remaining of Game Six of the NBA Finals in Salt Lake City on June 14, 1998.
Take a look at both shots below—James's is at two minutes, 37 seconds. The 13-times All Star will appear in his seventh consecutive NBA Finals, and his third successive against Golden State Warriors, after his 35 points powered the Cavaliers past the Boston Celtics 135-102 in Game 5 to take the series 4-1.