The LeBron Returning to Cleveland Is Older and Wiser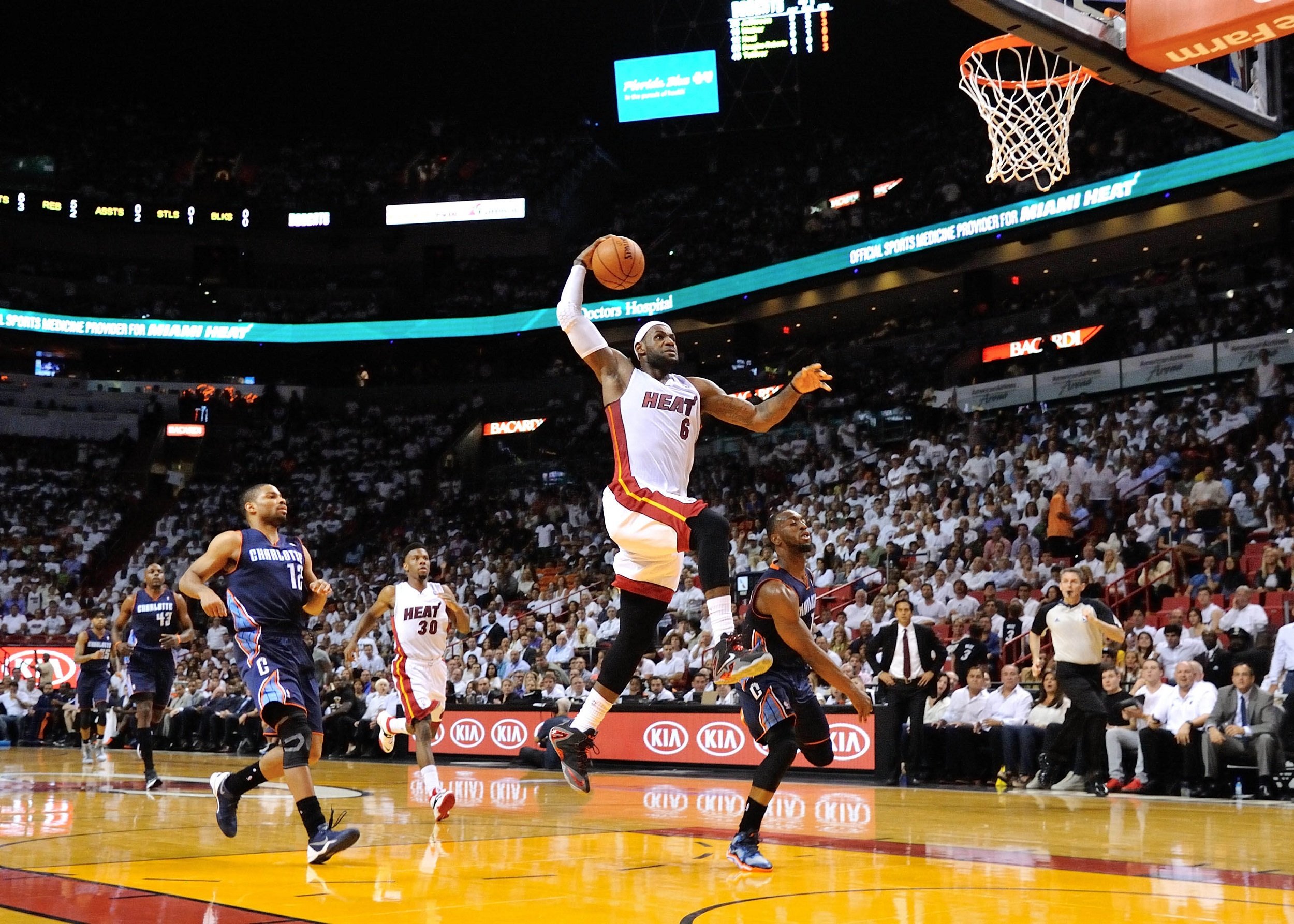 "And the ESPY for 'Best Scoop' goes to Lee Jenkins of Sports Illustrated…"
We are as likely to witness this moment next week as we a pyro-technic show at Quicken Loans Arena later this month welcoming LeBron James home to northeast Ohio. Oh, but he is coming home, all right.
Via a thoughtful and mature letter written with the help of Jenkins and released on SI.com shortly after noon on Friday, the four-time NBA Most Valuable Player announced that he will be returning to play for the Cleveland Cavaliers after a four-year exile in Miami. The 29-year-old Akron native returns home with a few things that he did not have when he informed Jim Gray, via a live national broadcast on ESPN, that he would be "taking his talents to South Beach": two championship rings, two NBA Finals MVP trophies, two more league MVP trophies and, most importantly, an indomitable sense of self.
"These past four years helped raise me into who I am," James told Jenkins, likening his four years in Miami to a college education. "I became a better player and a better man."
Indeed he did. The LeBron James who sat in a director's chair across from Gray in a suburban Connecticut Boys and Girls Club in July 2010 was wounded and diffident. The Cavaliers had just lost an Eastern Conference playoff series to the Boston Celtics, dropping the final three games in pronounced fashion (not unlike how the 2014 NBA Finals ended, by the way). James had by this time spent seven seasons with the Cavaliers and led them to their first NBA Finals—in 2007, where they were swept in four games by the San Antonio Spurs—but it was shockingly apparent that his supporting cast lacked the prowess to ever helped lead him through the final threshold of greatness: an NBA championship.
Which is why today's decision, or Decision 2.0., which Newsweek called 49 days ago, should not shock anyone at all. While the universal appeal of "I'm Coming Home" resonates with casual fans (if not Thomas Wolfe), the sage basketball choice was Cleveland. In fact, the Cavaliers were the wise choice for the same reason the Miami Heat were four summers ago: opportunity.
In 2010 James had an opportunity to join friends and All-Stars Chris Bosh and Dwyane Wade in their primes. Now both are in their 30s. Today he aligns with All-Star Kyrie Irving, who is only just approaching his prime at age 22. Beyond that, Cavalier owner Dan Gilbert has a multitude of options which, if he is smart, he will discuss with King James. Number one is to keep No. 1 overall pick Andrew Wiggins, who possesses Russell Westbrook–like athleticism on a larger, 6-foot-8 frame and is just 19 years old. We'd say that the sky is the limit for Wiggins, but with an incredible 44-inch vertical leap measured during the NBA Combine two months ago, the sky may not be enough to contain his potential.
Keep Wiggins? Or dangle him as part of a package to lure (Kevin Love) a more established (Kevin Love) All-Star to Cleveland (Kevin Love)? That is Gilbert's next dilemma, but oh what a problem to have. The 6-foot-10 Love, who has one year remaining on his contract with the Minnesota Timberwolves and presumably already has his suitcase packed, is a tantalizing option. He is the league's top double-double machine and at 25, a better Bosh. But does the Portland, Oregon–raised, left-coast leaning Love yearn to play closer to the Pacific Ocean than Lake Erie? We shall see.
As for other ramifications and reverberations, there are many:
—James's Heat teammate, Bosh, signs with the Houston Rockets and makes them more formidable while helping to overcome the loss of Chandler Parsons to the Dallas Mavericks. It's quite possible that the third-best team in Texas last season will be no worse than the fourth-best team in the NBA.
—Ian Hunter is no longer Cleveland's biggest fan, as the Rust Belt metropolis will become the center of ESPN's universe. The Worldwide Leader devotes time to no two individuals more than it does James and Cleveland Browns rookie quarterback Johnny Manziel. Will ESPN embed one or two reporters there, and just how much will business improve in The Flats, Cleveland's night-life area (yes, it has one)?
Also, you have to think that Manziel's presence in Cleveland at least influenced James's decision. Not only is Johnny Football a young, frisky and charismatic presence with whom James will form a (stronger) bond, but the presence of each will alleviate the attention from the media and fans given the other.
—The past is forgotten. Dan Gilbert's scorned-woman screed, in which he described LeBron James as a "coward." Forgotten. Cavs fans who burned James's wine-and-gold Cleveland jersey in 2010. Forgotten. Hate is not the opposite of love; apathy is.
—The Eastern Conference becomes more interesting. The Washington Wizards are rising. The Indiana Pacers still have time to steer the car back off the shoulder. The Chicago Bulls are intriguing with the return of Derrick Rose, and even more so if Carmelo Anthony signs with them. As complicated a teammate as Anthony can be, he is supremely talented. If he buys into coach Tom Thibodeaux's defensive concepts and team-oriented style, the Bulls become, along with the Cavs, one of the top two teams in the Eastern Conference.
—The Miami Heat become the NBA's worst team. After four consecutive NBA Finals appearances, Miami will have a lineup that is closer to the Rio Grande Valley Vipers (of D-League quasi-fame). James and Bosh are gone and Dwyane Wade, even if he remains because that is where he will get the largest contract, is 32 and overripe. Shane Battier retired. The next time Miami witnesses such a mass exodus is when the ocean levels climb above the surface of Ocean Drive.
Oh, and if you are wondering, the Heat's top draft pick, NCAA Final Four MVP Shabazz Napier, shot 2 of 13 in an NBA Summer League contest on Thursday afternoon.
All of which is below the fold. If you look at James's career as one that is taking place in three acts, we have come to the final one. It turns out that the story he was writing all along was very Tolkienesque: The Return of the King.