LeBron James Called Out Over Ties to China After Deleted Ma'Khia Bryant Tweet
LeBron James faced sharp backlash on social media following a tweet he sent out Wednesday on the police shooting of 16-year-old Ma'Khia Bryant. Critics brought up his past ties to China when addressing his message, which he has since deleted.
The NBA star, who is also one of the faces of the Black Lives Matter movement in the league, tweeted a photo of Nicholas Reardon, who was identified by authorities as the Columbus, Ohio, police officer who shot Bryant on Tuesday. James captioned it with "YOU'RE NEXT ⏳ #ACCOUNTABILITY," a message that implied Reardon would be the next police officer to face repercussions similar to that of George Floyd's convicted killer, former Minneapolis officer Derek Chauvin.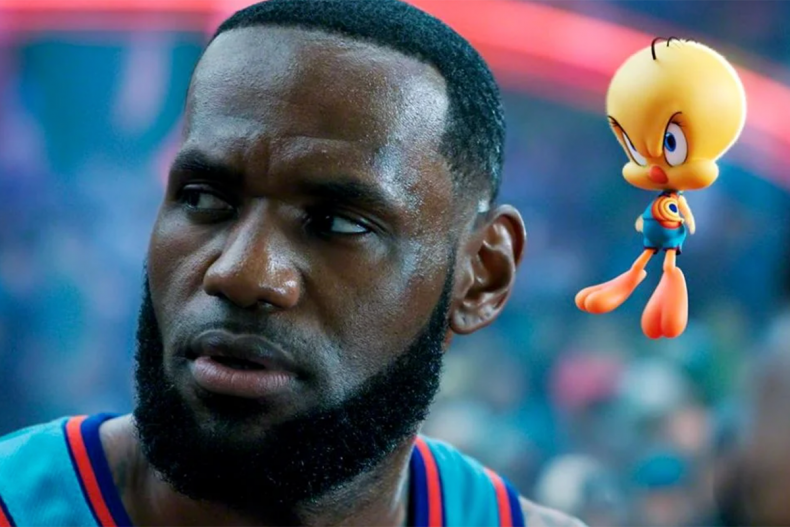 Conservative television personality Rachel Campos-Duffy attacked James Thursday morning on Twitter for his message and included a dig at his past support of China.
James wrote on Twitter that he took down the tweet because his support of Bryant and Black Lives Matter isn't focused on one police officer but rather on accountability for the "entire system" that allows racism.
Outspoken U.S. Representative Lauren Boebert of Colorado lashed out at James while also mentioning his ties to China in a tweet.
Sports journalist Jason Whitlock tweeted that James tries to use "racial division as a distraction as elites reshape America to be more like communist China."
Conservative political commentator Liz Wheeler was particularly sharp in her tweet's wording about the matter, saying James "refuses to condemn China for actual genocide" while having "zero regard for the life of a police officer who shot a perp attacking a girl with a knife."
On an episode of radio's Ben Shapiro Show that aired before Bryant's death, Fox Sports Radio host Clay Travis spoke with Shapiro about China's ties with several NBA players. He singled out James, who is starring in the upcoming Space Jam 2 from Warner Bros. Pictures. The sports/Looney Tunes crossover is expected to be a huge moneymaker in China.
"LeBron is unwilling to say anything about China, both with his relationship with China but, more importantly, say Space Jam 2 gets on in Chinese theaters," Travis said. "If LeBron ever spoke out and said something simple like 'I'm in favor of human rights around the world,' China would pull his movie as well as his product and his ability to make money off of Chinese corporations."
James also has ties to China because of his partnership with Nike, which does a lot of business in the Middle Kingdom as a manufacturer and with apparel sales. James has traveled to the country more than a dozen times over the years following his signing with Nike in 2003, visiting cities to promote fitness and basketball.
Perhaps most notoriously, James is known for an incident in which he refused to criticize the Chinese government. In 2019, Daryl Morey, the Houston Rockets president of basketball operations at the time, tweeted out his support for Hong Kong during a months-long anti-government protest in the Chinese territory. He wrote, "Fight For Freedom. Stand With Hong Kong."
The Morey tweet upset NBA officials, and he eventually apologized. When James was asked about the incident, he was denounced by many for sounding defensive about China.
"I don't want to get into a [verbal] feud with Daryl Morey, but I believe he wasn't educated on the situation at hand, and he spoke," James told reporters at the time. "And so many people could have been harmed, not only financially, physically, emotionally, spiritually. So just be careful what we tweet and say and we do, even though, yes, we do have freedom of speech, but there can be a lot of negative that comes with that, too."
The investigation into the shooting of Bryant is ongoing. Body camera footage from police officers at the scene shows the Black teenager charging at two people with a knife before Reardon opened fire. The incident came on the same day as the guilty on all charges verdict in Chauvin's trial and caused immediate protests in Columbus.
Newsweek contacted James' publicist for comment but did not hear back before publication.