Lee Greenwood–Gate: Trump Praises Clinton Supporter While Trying to Wish Country Star Happy Birthday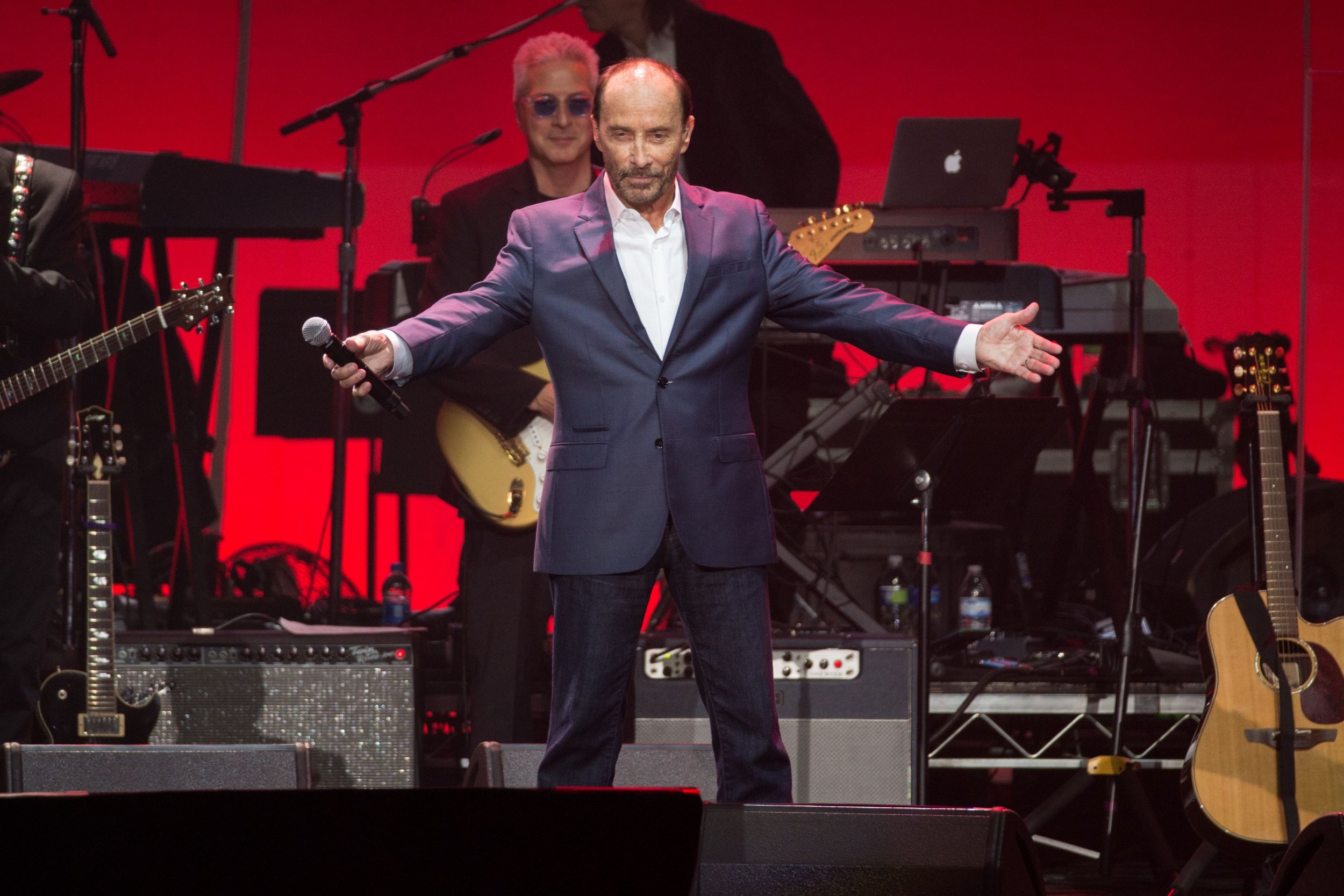 President Donald Trump took time out of his day on Friday to wish country star Lee Greenwood a happy birthday—but ended up celebrating the wrong Lee Greenwood, who, it turns out, is a Hillary Clinton fan who has even protested the president.
"Happy birthday to the great @leegreenwood83," Trump wrote at about 7:30 a.m. Friday. "You and your beautiful song have made such a difference. MAKE AMERICA GREAT AGAIN!"
It took Trump more than an hour to correct the message, which was undoubtedly intended for Melvin Lee Greenwood, who wrote the 1984 patriotic anthem "God Bless the U.S.A." and performed it at Trump's inauguration. His handle is @TheLeeGreenwood.
In the hour between the first tweet and a second, corrective, birthday wish, @leegreenwood83 became internet-famous.
That Lee Greenwood describes himself as a "lawyer focused on Washington, D.C. sports—all things Redskins, Caps, Nationals, Wizards" and "a current New Yorker who maintains his D.C. roots through Twitter." He also may be a supporter of Trump's rival Clinton, having tweeted the Democrat's campaign hashtag #ImWithHer earlier this year. In January, just after his counterpart sang for Trump, he posted a photo from a Trump protest, adding that he was "marching with one of my best friends today in NYC."
That Lee Greenwood spent the morning responding to requests from journalists and getting flooded with followers. But he's no stranger to the confusion; he's had to explain multiple times in recent months that "FYI, this is a different Lee Greenwood."
According to HowManyofMe.com, which bases its statistics on U.S. Census data, there are 31 Americans with the name Lee Greenwood.
Trump has tagged the wrong person in his tweetstorms before. In July 2016, while attempting to thank Wisconsin Gov. Scott Walker for making a speech on his behalf, the president wrote "Thank you Governor @ScottWalker6! #AmericaFirst #RNCinCLE." But @ScottWalker is the politician—@ScottWalker6 is a journalist in New Orleans, according to The Hill.
In January, Trump did it again. He was retweeting praise of his daughter Ivanka Trump, and accidentally addressed @Ivanka. Ivanka Majic, an Englishwoman who owns that handle, was not happy. She replied, "You're a man with great responsibilities. May I suggest more care on Twitter and more time learning about #climatechange?"
Newsweek has reached out to both Lee Greenwoods for comment.