Legal Pot: Canada's Military Is Trying to Figure Out How to Stop Soldiers From Getting High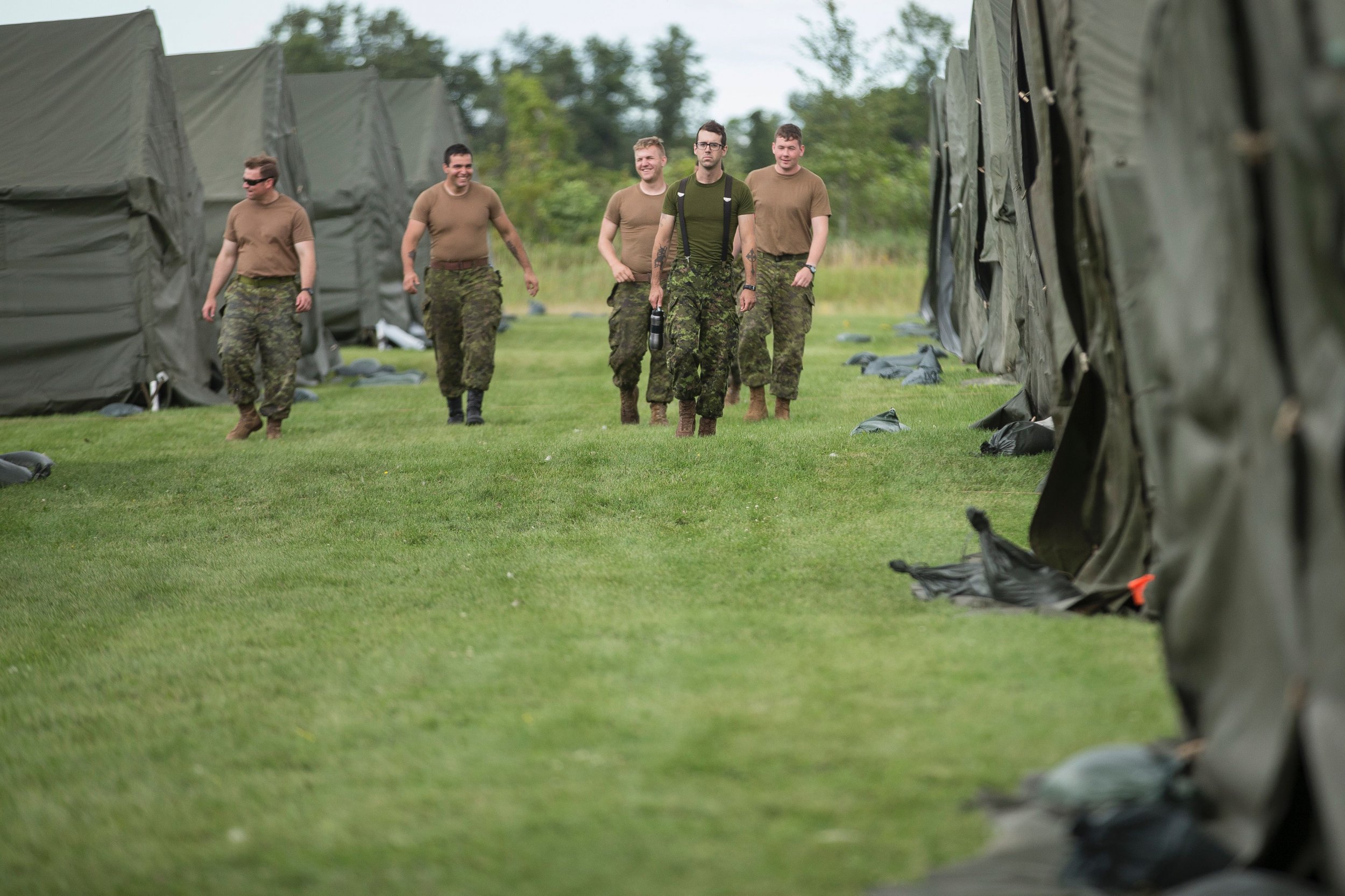 Canadian military policy experts are researching how to prevent their armed soldiers from getting stoned and operating dangerous military equipment as the country gears up for pot legalization. Lt.-Gen. Chuck Lamarre told CBC news that military personnel in the army, navy, air force and special forces must be held to a higher standard than those in other workplaces because of the nature of their job.
"We're concerned about how folks will be able to do their job," he said in the report published Friday. "And we are concerned about folks who have the challenges of operating heavy equipment, weaponry, who are on call on a regular basis to go and do things, like our [search and rescue] technicians."
Lamarre told CBC the military was working to address the national security issues driven by society's increased acceptance of marijuana use. "We have to be able to protect the Canadian Armed Forces' ability to be able to send men and and women—at a moment's notice—to operate in some very, very dangerous and demanding environments," he said.
During an interview before Christmas, Prime Minister Justin Trudeau announced that pot won't be legalized until this summer, which gives the military time to figure out a solution, reported CBC.
"Do you want some bozo driving a tank to be strung out? No. I think the public expects the military, like the police, will be held to a higher standard." Stuart Hendin, a lawyer and instructor at the Royal Military College, told CBC.
Hemdin said people who join the military should understand that they are signing up for more than just a day job and must accept that they will be leading a different life from that of a civilian. "The military's function is the management of extreme violence. If you bear that in mind, then the increased restrictions should not be offensive to the community at large," he added.
The House of Commons in Canada passed the bill to legalize recreational marijuana on November 27 with an effective date of July 1, 2018. The bill—which was introduced by Prime Minister Justin Trudeau's government—was passed with an overwhelming two-to-one majority, with 200 members voting in favor and only 82 opposing, according to iPolitics.
Since it's passing, law enforcement officials have urged the government to exercise caution, after psychiatrists voiced their concerns that legalization will encourage young people to smoke and increase the chance of impaired driving, reported the Washington Post. "People are still quite supportive of the legalization of marijuana, but they want the government to get it right," pollster Nik Nanos told the Washington Post.