'The Legend of Zelda: Link's Awakening' Release Time: When to Download & Review Roundup
Nintendo is preparing to release another highly-anticipated Switch game. Following the releases of Astral Chain and Daemon x Machina, Nintendo returns to the '90s with The Legend of Zelda: Link's Awakening.
A remake of the 1993 classic on the Game Boy, Link's Awakening brings the top-down, dungeon exploration that fans of the series love. Help Link find magical items to escape a strange island filled with unique enemies.
If you're looking to download and play Link's Awakening as soon as possible, here's everything you need to know.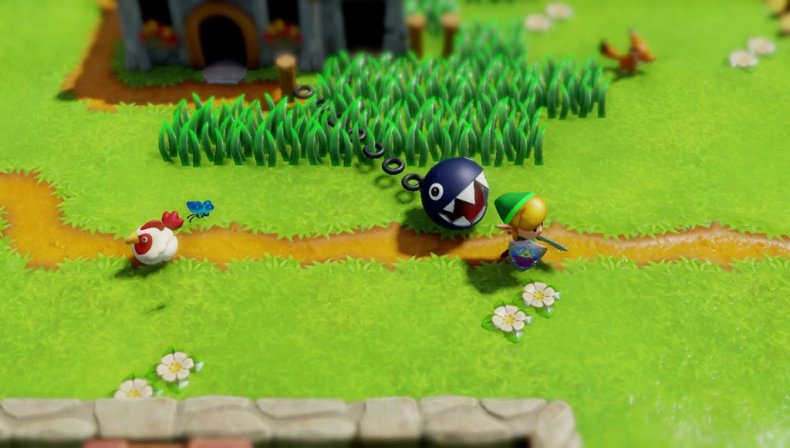 WHAT TIME CAN YOU DOWNLOAD LINK'S AWAKENING
It's sometimes tricky to predict when you can download Nintendo Switch titles, but Triple-A games like Link's Awakening are usually available at 12:01 a.m. local time in the region of your eShop.
Some users claim they are able to play at 11 p.m. when the title is pre-loaded. Whichever is the case, gamers will need to wait until late Thursday or overnight Friday to download the game.
HOW TO DOWNLOAD LINK'S AWAKENING
To download Link's Awakening, players simply have to enter the Nintendo eShop with a strong internet connection. Usually new titles are featured on the front page, but players can simply search the title.
The game is available to pre-download now, so you can purchase and get your Switch ready for when it's unlocked in a few hours. The Link's Awakening download size is 5.8GB.
WHAT THE CRITICS ARE SAYING
The Legend of Zelda: Link's Awakening currently has an 88 rating on Metacritic,with many of the top outlets giving the remake high praise.
Forbes gave Link's Awakening a perfect 100 score, saying "If you never played the Game Boy original, then you absolutely need to pick this up. If, like me, you grew up playing this game, then there is a lot of new content to keep you busy."
IGN gave the title a 94 saying, "Link's Awakening retains the style and feel of its 1993 self, but looks and controls like a game – albeit a retro-styled one – made in 2019. In doing so, this feels like it was made in some alternate present, where games remained in 2D, puzzle-focused and strange, but tech improved to support it all."
Destructoid gave the game a 90 and was a bit more critical of the remake, but still enjoyed it. The outlet says, "Slight gripes with the new engine and the old source aside, this is still Link's Awakening: one of the best Zelda games to date. Although I don't think I'm going to rotate the DX version out of my yearly Zelda replay sessions, I'll definitely be working the Switch remake in."
The Legend of Zelda: Link's Awakening releases September 20 for Nintendo Switch.
Did you play the original Link's Awakening? Let us know if you're excited for this Switch remake in the comments section.