Nintendo Direct: Everything Announced on February 13
The latest Nintendo Direct gave fans a look at some of the upcoming 2019 titles for Nintendo Switch including Fire Emblem: Three Houses and more.
Nintendo announced a ton of new titles and gave updates on existing or already announced games like Daemon X Machina and Super Smash Bros. Ultimate. However, the biggest titles announced were Super Mario Maker 2 and the remake of The Legend of Zelda: Link's Awakening.
Here's everything that was announced and shown during the February 13 Nintendo Direct: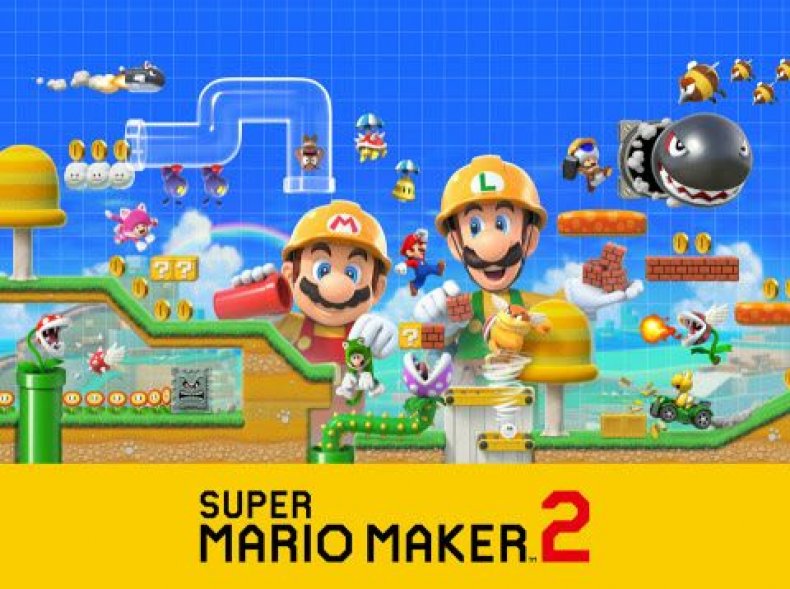 SUPER MARIO MAKER 2
The first announcement was Super Mario Maker 2 for the Nintendo Switch. It gives players the same customization options as the first Mario Maker, but adds levels from the most recent Mario Bros. games from the Wii U and Switch.
The game is set to release June 2019.
MARVEL ULTIMATE ALLIANCE 3: BLACK ORDER
Players will be able to play co-op online, or with the Nintendo Switch docked and undocked.
Captain Marvel confirmed as a playable character in Ultimate Alliance 3.
Releases Summer 2019.
BOXBOY AND BOXGIRL
Two-player co-op.
You can play as Qudy, the tall boxboy. There are over 270 stages, the highest in the series to date.
Releases April 26.
SUPER SMASH BROS ULTIMATE
Version 3.0 update is coming in the Spring.
Joker is part of Challenger Pack 1 and will come before the end of April.
Snake, Simon, Ivysaur, Squirtle and Pokemon Trainer amiibo figures are on the way this Spring.
CAPTAIN TOAD SPECIAL EPISODE UPDATE
A free update is available today that will allow for two-player co-op for all the courses.
Paid DLC will add five new courses and 18 challenges, each with co-op mode.
Paid DLC comes March.
BLOODSTAINED: RITUAL OF THE NIGHT
You'll control a character that has powerful abilities in a new 2D side scroller that allows you to reverse gravity, use extreme speed and other powers to take down enemies.
Releases Summer 2019.
DRAGON QUEST BUILDERS 2
DRAGON QUEST 11 S: ECHOES OF AN ELUSIVE AGE
The highly-regarded Dragon Quest 11 is coming to Nintendo Switch with new character-specific stories, the option for increased battle speed, fully orchestrated field and battle music
Releasing this Fall.
DISNEY'S TSUM TSUM FESTIVAL
The popular mobile game comes to the Nintendo Switch.
Supports up to four players and compete in Mario Party-style games using the Marvel Tsum Tsum. You can even go online and challenge others.
Releases in 2019.
STARLINK: BATTLE FOR ATLAS
Spring update will bring Falco, Slippy and Peppy to the game in brand new missions to hunt down Wolf's crew.
Faction missions and other parts of the update are coming in April.
YOSHI'S CRAFTED WORLD
A free demo is available to download today. Release March 29.
RUNE FACTORY 4 SPECIAL
Remaster of the classic RPG for Switch.
Releases in 2019.
Rune Factory 5 is in development.
ONINAKI
Here's a synopsis of Oninaki: "To uphold the tenets of reincarnation, players must travel between the Living World and the Beyond to rescue lost souls from the terrible fate of becoming monsters. In battle, the souls you rescue manifest within you, granting you strength and new abilities."
Releases Summer 2019.
ASTRAL CHAIN
A new title from PlatinumGames, here's the synopsis of ASTRAL CHAIN: "As part of a police special forces unit in a multicultural futuristic city, players work together with a special living weapon, the Legion, in a synergetic action system of battle and exploration."
Releases exclusively for Nintendo Switch August 30.
FINAL FANTASY
Final Fantasy VII is coming to Nintendo Switch on March 26
Final Fantasy IX is coming to Nintendo Switch today
Chocobo's Mystery Dungeon EVERY BUDDY! Is coming to Nintendo Switch on March 20
DEAD BY DAYLIGHT
The multiplayer horror game will bring more maps, characters and cosmetics for fans of the title to try out.
Release this Fall.
ASSASSIN'S CREED III REMASTERED
The classic Ubisoft title is coming to Nintendo Switch this Summer.
Assassin's Creed Liberation Remastered will also be included with the remastered Assassin's Creed III.
UNRAVEL TWO
Co-op title that lets players control two characters made of yarn to tackle challenging stages.
Releases on March 22.
DELTARUNE
The next game from the creator of Undertale makes its way to Nintendo Switch.
Chapter 1 will be free on the Nintendo eShop on February 28.
GRID AUTOSPORT
The realistic racer coming to Nintendo Switch this summer.
All DLC will be included in the Switch version with 100 cards and 100 circuits. Title and custom controls are also a feature in this version.
TETRIS 99
A new online Tetris experience where you're pit against 99 other players until one is left standing
Available on the Switch today.
HELLBLADE: SENUA'S SACRIFICE
Game coming to Nintendo Switch.
Releases Spring 2019.
DAEMON X MACHINA
Free demo available today for a limited time on the Nintendo eShop.
In the demo, players can battle through four different missions while testing out the game's controls and mech customization.
Scheduled for summer 2019.
THE LEGEND OF ZELDA LINK'S AWAKENING
Link's Awakening is a remake from the 1993 GameBoy title.
Coming sometime in 2019.