Leicester City Fan to Name Baby Daughter After Jamie Vardy Following Successful Petition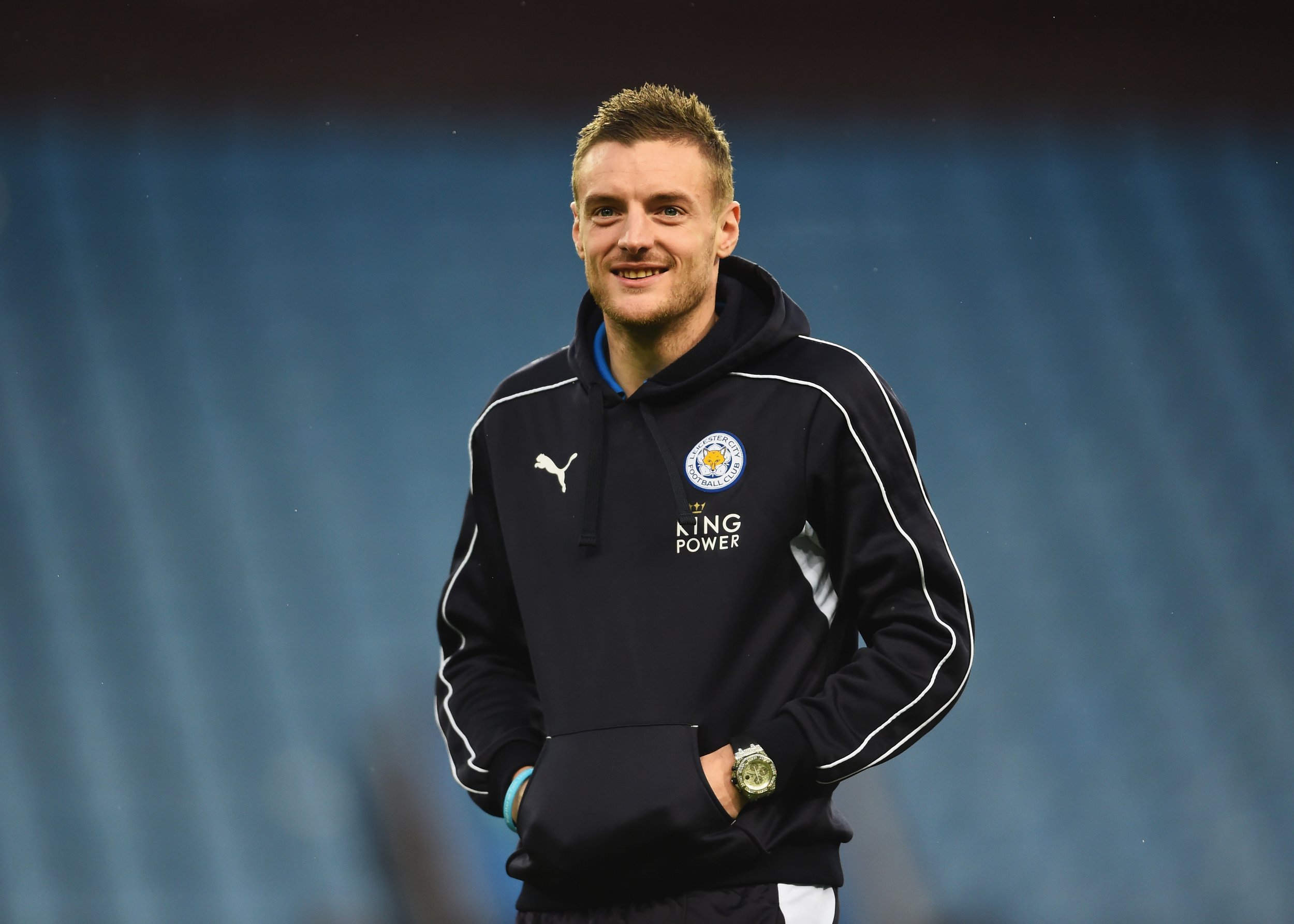 Jamie Vardy's goalscoring exploits for Leicester City this season have certainly captured the public imagination, but perhaps one fan has taken his fervor a little too far.
Passionate Leicester fan Ashley Marriott loves Vardy so much that he asked his partner if they could name their daughter, due on June 19, after the English Premier League's top scorer.
She agreed to allow the unborn child's middle name as Vardy, so long as Marriott managed over 5,000 signatures towards his cause on the popular petition site, Change.org.
The child may not have the greatest start in life, as Marriott has now smashed through his original target and is on for the next milestone of 7,500 signatures.
"Me and my partner are expecting a girl June 19, during the euro's [sic], where im [sic] sure Vardy will be," the blurb reads. "She has agreed I can have Vardy as a middle name if I can reach 5,000 Leicester fans to sign this, which I think is a easy target. I'd be confident of 10,000 + signitures [sic] me and my unborn daughter will be forever greatful [sic]."
Marriott provoked a reaction from Vardy's fiancee, Rebekah Nicholson, after he tweeted her to inform her of the campaign's progress. "You're insane," Nicholson tweeted back, with emojis.
A British child has to be 16 before he/she can change its name autonomously by deed poll.