How Leicester City Can Mess Up Its Premier League Title Triumph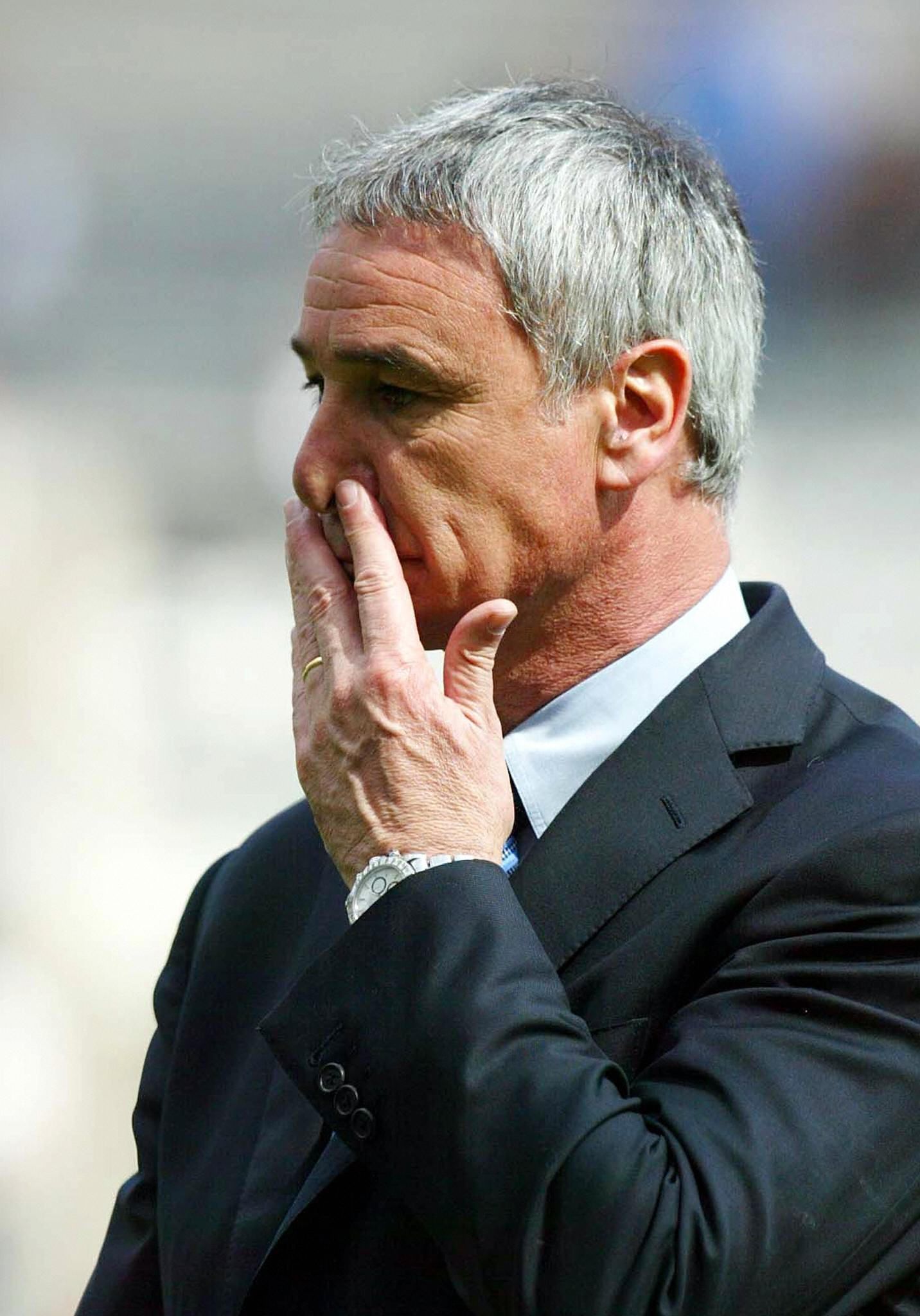 Leicester City is going to win the English Premier League. Where once the notion sounded hopeful, vain, fanciful, now it's almost universally accepted as a statement of fact to be.
The team many seasoned observers were picking to be relegated at the start of this season is going to win the big dance; seven points clear with 15 points, five games to play for.
Leicester and Claudio Ranieri and its fans will tell you that the club is just pleased to be in the UEFA Champions League for next season, and that, in and of itself, is both true and a staggering achievement.
But it's got to the stage where Leicester is so nailed on for one of the greatest underdog triumphs in history that a screw-up from here would, equally, go down in history as one of the greatest of all time. It couldn't happen, could it? Here are the reasons it might.
The injury bug bites
A standout feature of Leicester's season? Its tremendous record at avoiding major injuries to major players, which is just as well, because it has relied heavily on a core 11 or 12 individuals through the year.
The excellent physioroom.com notes that Leicester is one of only four Premier League teams to currently have no players out with injury. Newcastle, to provide a contrast, has seven out, and Liverpool six.
Clearly, that is down to a little bit of luck but more, at this late stage of the season when fatigue will be setting in, down to an excellent team of doctors and fitness coaches.
That doesn't mean things couldn't go wrong. Leicester's success has been built on the hard running of Danny Drinkwater and N'Golo Kante in midfield, with Kante a particular standout. The duo have been almost ever-present in 2015-16. Any niggle now—and it doesn't have to be serious—could severely disrupt the balance of the team. It's worth noting again here Leicester's lack of squad rotation. Gokhan Inler, the likely replacement for Drinkwater and/or Kante, has only played three league games so far, two as substitute. Will he be up to speed if called upon?
Opponents with plenty to play for
This Premier League is so tight and competitive that no one, all season, has been given or will be given an easy ride. And that includes the champion-elect. Leicester entertains West Ham United on Sunday; a West Ham team out of the FA Cup and now with only the Premier League to concentrate on. Oh, and still with a decent percentage chance of finishing in the top four, potentially guaranteeing itself Champions League football next season alongside Leicester.
Swansea City, Leicester's opponent after West Ham, is playing for pride, but Everton will hardly lie down at the tail end of a disappointing season. Leicester's away day against Chelsea on May 15 looks horrible, even though the defending champion limped out of the title race before Christmas, as does the game away at Old Trafford on Sunday, May 1. Few teams have as much riding on the end to the season as Manchester United, with Champions League football in the balance. I make that one relatively simple game, one of middling difficulty, and three horrible ones.
The Premier League's frankly ludicrous competitiveness means this is unlikely to be signed, sealed and delivered until the final whistle blows at Stamford Bridge in a month's time.
Off-field distractions
The allegations of Dr. Mark Bonar, the Harley Street physician, in The Sunday Times two weeks ago, some of which were levelled against Leicester City and subsequently denied, were ones the club could have done without as it zones in on the league title.
Keeping a fatigued squad pointing in the same direction as the end of the season approaches is harder than it looks; Nigel Pearson, the club's last manager before Ranieri, found that to his cost when embarrassing stories of Leicester youth players, including his son, James, being involved in an orgy in Thailand emerged in May of 2015.
Pearson lost his job in the aftermath, precipitating the Ranieri appointment. But it's a reminder that the events on the pitch are only the half of keeping a football club moving towards its goal.
Statistics even themselves out
Since losing to Arsenal at Emirates Stadium on February 14, Leicester has gone unbeaten in seven games. Four of those have been one-nil victories; the only win by more than a single goal coming against Sunderland a week ago.
That is testament to a vastly improved defense. Leicester was an attacking side that leaked goals before Christmas; since then it has transitioned to a far more compact unit.
But those 1-0 wins are also indicative of fortune being on its side. How will Leicester react if refereeing decisions start to go against the club and it falls two goals behind in a game? If performances pre-Christmas can be used as evidence, pretty effectively. But it hasn't been in that situation of needing to chase a game for a long time. Let's see what happens if that defence suddenly springs a few leaks.
Ranieri's ability to see the job out
Leicester's manager has been in charge of some of Europe's biggest clubs—Chelsea, Roma, Inter Milan, Juventus, Atletico Madrid, Puteloana—but he's never won a league title with any of them.
He's finished runner-up in Serie A with Juventus; runner up with Roma; it's been a distinguished career of nearlies.
Will memories of Roma's collapse towards the end of the 2009-10 Serie A season be nurdling their way into Ranieri's mind? If they are, he'll be careful not to show the accompanying nerves to the players. But the fact remains: Leicester has a coach that has never won a major leaue title, finishing second four times, and that has to be a worry until it finally hauls itself over the line.
You will notice, of course, that these are all hypotheticals of varying plausibility. Leicester is going to win the league, but were two or more unhappy factors to occur at the same time… well, a spanner could hold up the procession.
Notice, too, we have not talked at all about the form of the other teams (team, really) in the title race. Tottenham Hotspur could remain hot until the end of the season, but Leicester has made itself master of its own fate. In truth, there's very little Spurs can do to knock it off course, other than hope to cause some proxy pressure by keeping winning.
Leicester for the most unlikely triumph, then—but never say it's over until it's over.