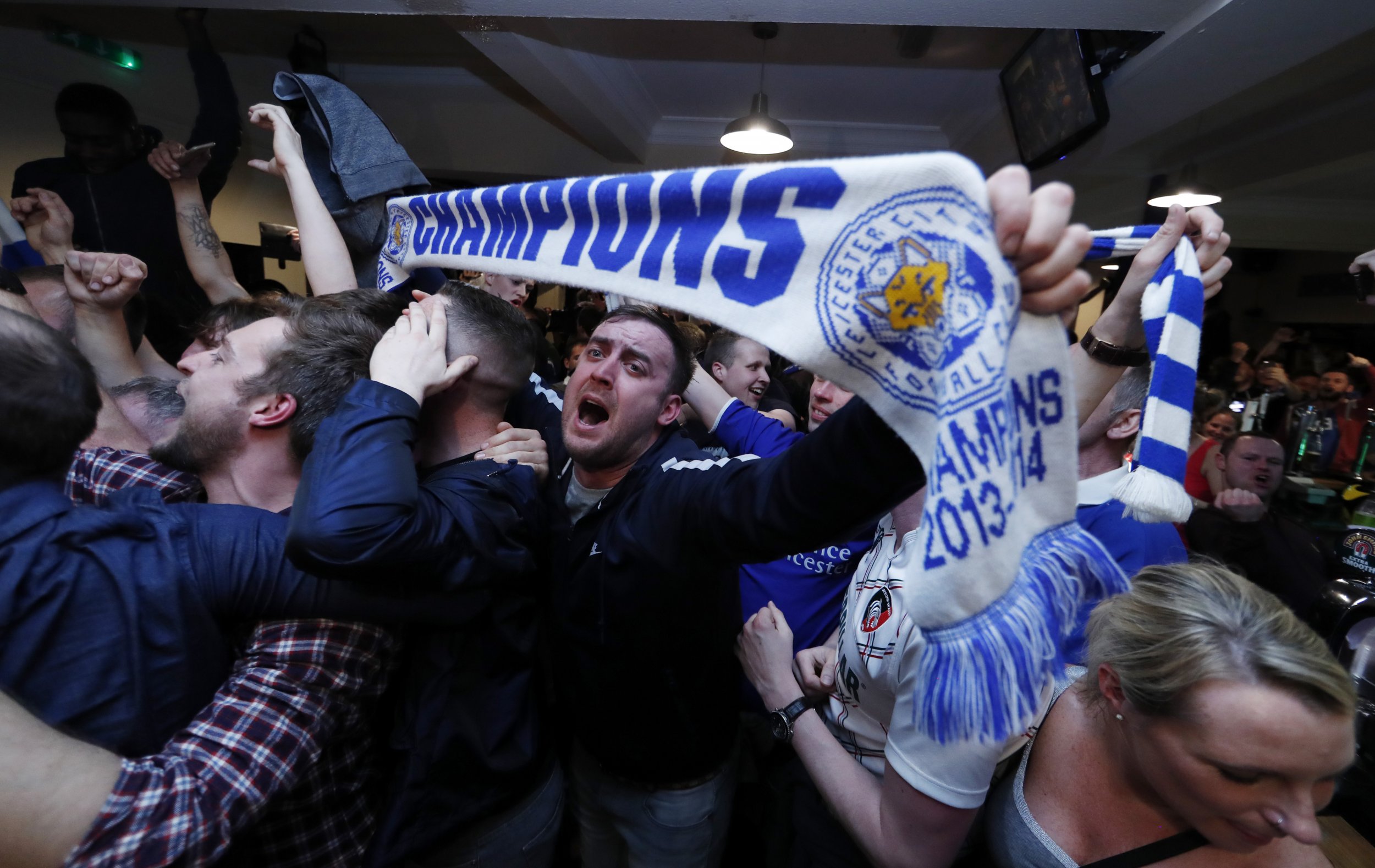 Christian Fuchs' video of Leicester City's players cavorting in exultation at Jamie Vardy's house went, in modern parlance, viral as soon as it dropped.
It fitted, on the night, into the popular narrative. Sky Sports had one eye — camera — on Tottenham losing its head, seeing the red mist, and one on a pub in Leicester.
Even The Crucible deigned to fit into the story, as Mark Selby won his second snooker World Championship from Ding Junhui on the same night Leicester won the English Premier League by proxy.
What did Sky want to say? What did Fuchs' viral video suggest? That this was, as so many have suggested, casually and seriously over the past few weeks, and will suggest again in the coming years as the likelihood recedes of this ever happening again.
Leicester's Premier League title triumph is a "fairytale."
And that is to damn it with, if not a touch of faint praise, then a slight, if unintentional, degree of insincerity.
The truth, or a tiny part of it, is that Leicester has seen a gap in the market that did not exist in a previous era of dominance for English football's traditional super powers.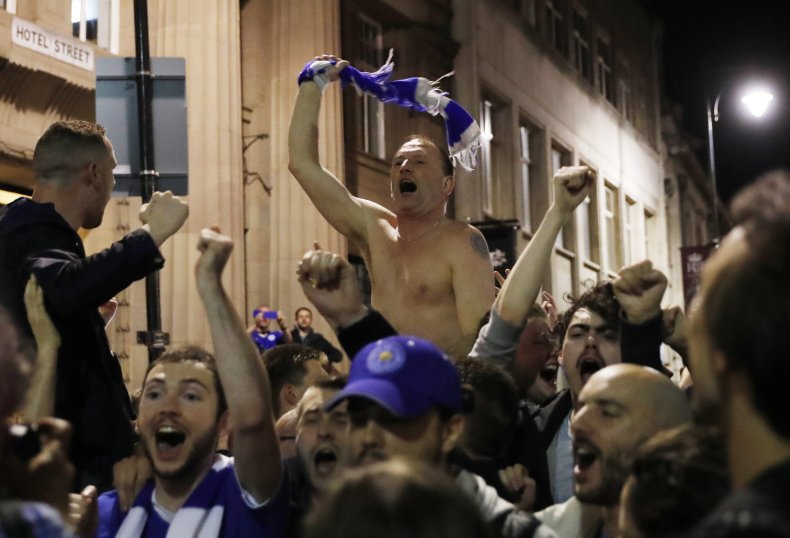 Television money, shared between the 20 Premier League clubs, has meant that more mid-table sides can afford to invest in quality players from foreign leagues. Yes, Leicester's scouting of key midfield player N'Golo Kante was excellent work. But that TV money helps pay attractive wages. Look at another club whose success has been more consistent yet less starry than Leicester's—Stoke City. In a near previous era, Xherdan Shaqiri, Bojan Krkic and Ibrahim Afellay would have been dreams for manager Mark Hughes.
Yes, Leicester hit the jackpot, in a sense, with Jamie Vardy, whose only Premier League season before this was impressive but nothing to suggest the garlands of this season, which include the Football Writers' Association Player of the Year.
A 38-game season, though, irons out lucky bounces. That gap in the market exploited by Claudio Ranieri—far cannier than his genial exterior gives away—and begun under Nigel Pearson, included appointing the best backroom staff, and the cleverest coaches.
Even with increasing financial parity, clubs like Leicester cannot compete on the same level as the Manchester Uniteds and Manchester Cities of the world. What they can do—and this may have been overlooked up until now—is make the gap up through peerless fitness and organization.
Look across Europe, to Madrid, where Atletico under Diego Simeone might well embarrass Barcelona and Real on the domestic and European stages this season.
The Atletico story under Simeone isn't a fairytale, whose definition encompasses the magical; the ideal. Instead, it is built on the prosaic, much like Leicester, though with more money—hard running and unmatched defensive prowess.
Talk of a European super league won't die down now, not when the shockwaves of this title victory start to travel across Europe.
Because other clubs comparable to Leicester's size in other countries will start to think they have a chance.
And—tiny sample size aside —they may be right. That's the really scary thing about Leicester winning English football's glitterball. It's no magical fluke.