Leicester City: Could the Foxes Bottle Premier League Title?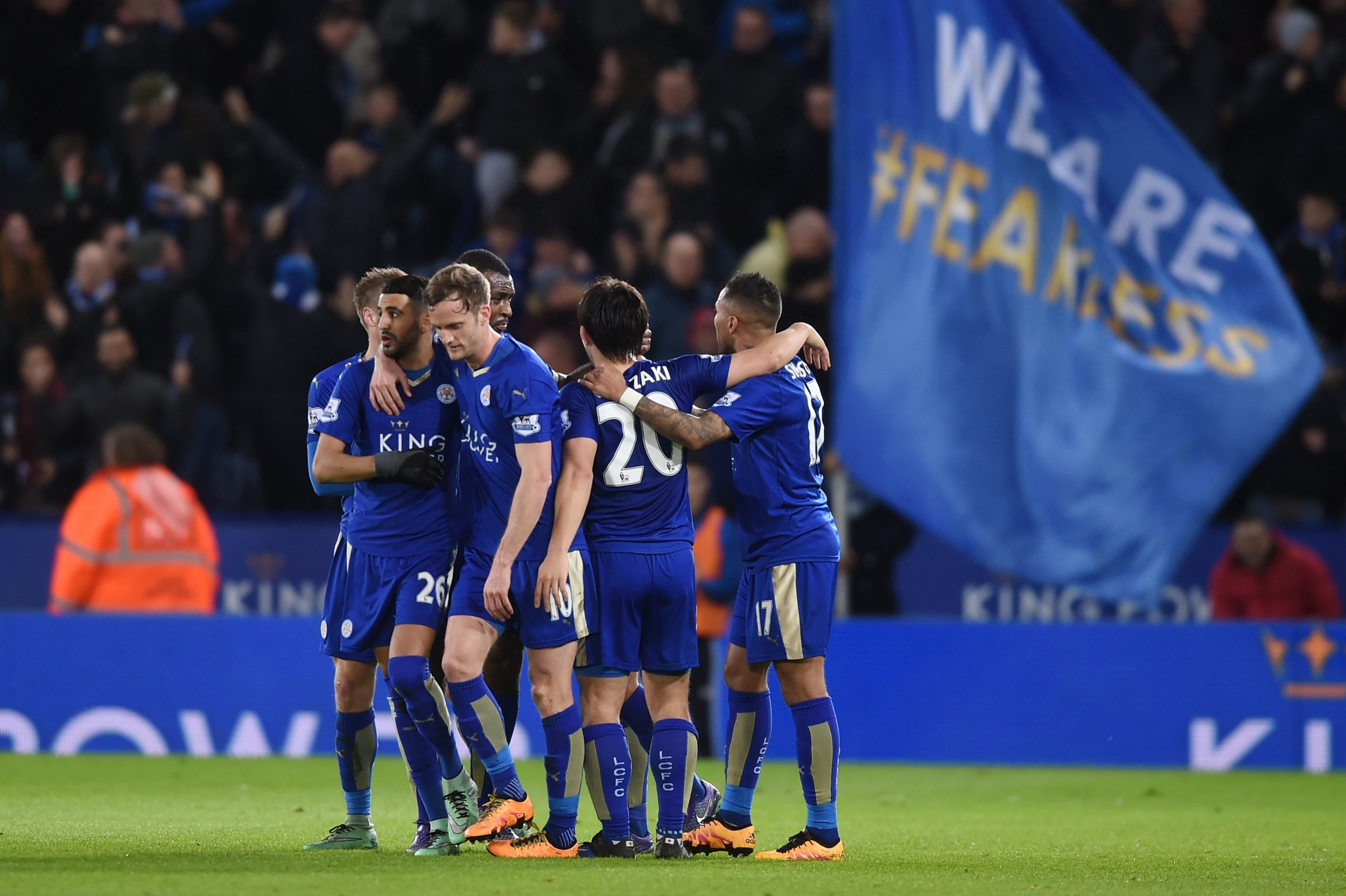 Tottenham Hotspur's failure to beat West Bromwich Albion on Monday elevated Leicester City from Premier title hopefuls to champions elect.
Just two points are required from the three remaining games to see the Foxes join the exclusive club of Premier League champions. It is now or never for Claudio Ranieri's men to blow the fairytale ending and become the ultimate bottle-job. Last orders.
The title could be clinched at The Theatre of Dreams, Old Trafford, on Sunday. How fitting it would be at the home of Manchester United, which holds a record 13 titles.
But Louis van Gaal's team is in resurgent form, winning six of the last seven games, with four clean sheets, and a place in the FA Cup final secured.
Van Gaal's position has appeared fragile in this underwhelming season but, as long as the Dutchman remains in place, he will continue to fight for his job. The performances of United's attacking duo of Anthony Martial and Marcus Rashford also pose a threat to Wes Morgan and Robert Huth, the rocks at the heart of Leicester's defense.
Should victory evade Ranieri's side on Sunday, the next opportunity would be Everton — a more vulnerable prey. Without a win in seven games, Roberto Martinez's side is stumbling towards the finish line, but Martinez is also a man whose job is under severe scrutiny.
While Everton could be picked off by the pace of a returning Jamie Vardy, the elusive skill of Riyad Mahrez or the aerial prowess of Leonardo Ulloa, Martinez needs a win. And, with Romelu Lukaku, Ross Barkley and Gerard Deulofeu, the Toffees have match-winners to upset the dreamers.
It would be the first time since the beginning of January that Leicester go two games without a win. At the end of the wire would be Chelsea at Stamford Bridge.
It would be another fitting venue for the Foxes to grasp the silverware, with Ranieri returning to the club that sacked him in 2004. But the popular Italian knows how capable this Chelsea side, the Premier League holders, is despite such an underwhelming campaign.
Having dispatched Bournemouth with ease on April 23, Guus Hiddink's team is finishing the season strongly, and would be extremely dangerous opponents should the Foxes go to Stamford Bridge requiring points.
One way or another, Leicester will write its name into Premier League history.