'Lemonade': The End of Beyoncé and Jay Z, Or a PR Stunt?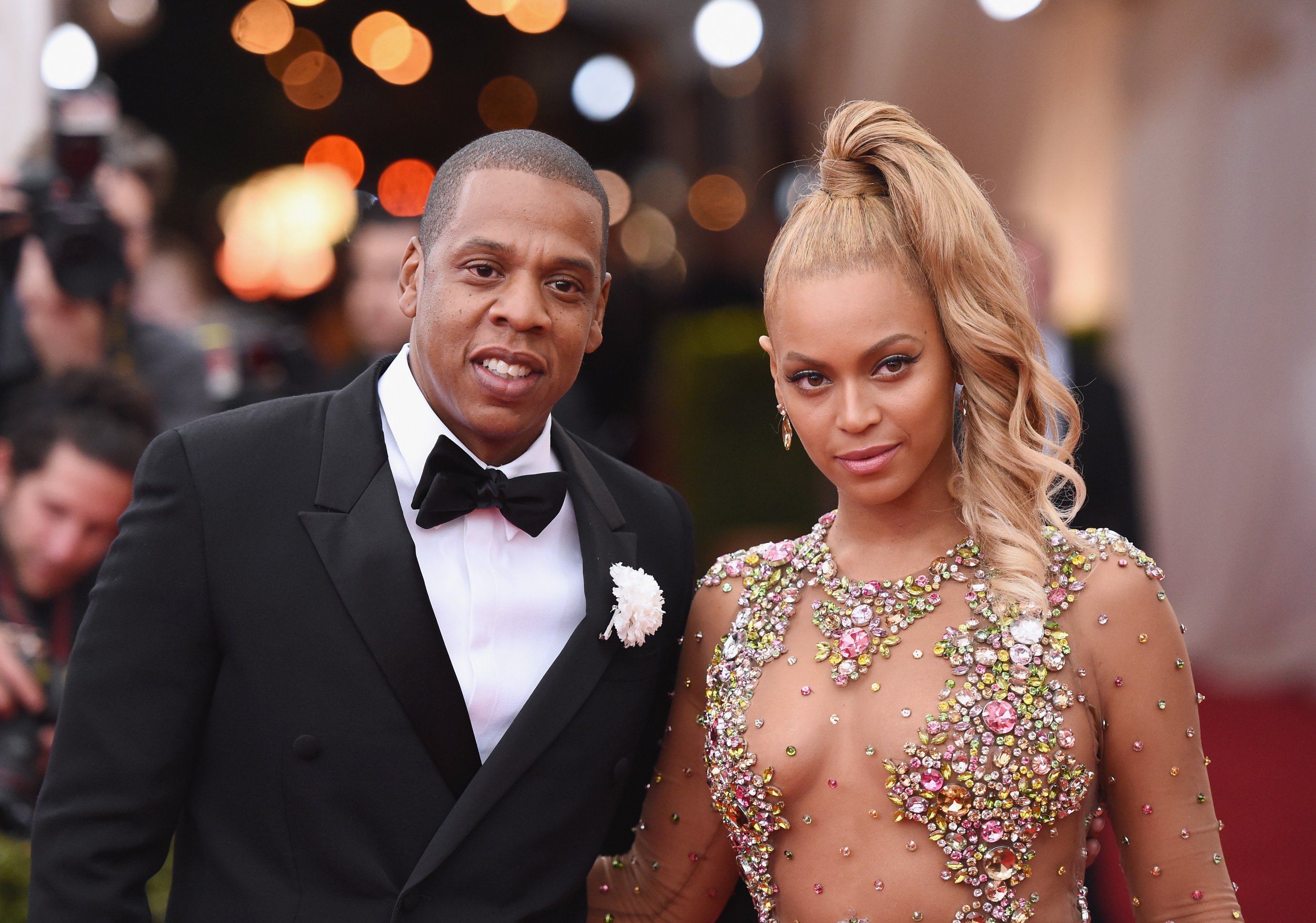 Updated | Everyone knew Beyoncé had something monumental lurking up those furry sleeves when the Lemonade teaser clip first dropped. Whispers of a secret album had initially begun circulating late last year—and Queen B being Queen B, it was clearly never going to be a humble repeat of her surprise, self-titled offering in December 2013.
That release became iTunes' fastest-selling digital album ever, with more than a million downloads in just five days. Her most honest and sexually explicit recording to date, it touched on bulimia, postnatal depression and motherhood.
So when it came to Lemonade, the music industry's most prolific shapeshifter simply had no choice but to up the ante all over again. With this, her sixth solo album, she needed to create Beyoncé-geddon II…and then some.
The logistics of such a mission will no doubt have played on Beyoncé's commercially astute mind for many months. But Lemonade 's major unique selling point was surely blindingly obvious before its first chords were even beginning to form. Public fascination with her marriage to hip-hop master Jay Z has always been intense, but after 2014's 'Elevatorgate'— the mystery altercation between the rapper and Beyoncé's sister Solange in the elevator at Standard Hotel after the Met Gala—interest in the status of the Carter-Knowles union went stratospheric.
Beyoncé refrained from speaking in public after that shambolic night in New York, preferring to let the rosy hues of her Instagram account answer the sceptics. But the power couple never shook off the resulting cheating allegations, nor the frenzied talk of an impending split. Speculation was then heightened by various wobbles during their joint On the Run tour, with Beyoncé openly sobbing on stage during one emotionally charged night in Philadelphia.
So when it came to the magical fizzy ingredient needed to conceive Lemonade and its immersive accompanying video stream, there could be no more potent subject than their marriage, and its apparent demise. As crowd-pleasers go, it was an absolute no-brainer. Give the braying mob what it craves–and if that's rolling shots of an incandescent Bey wielding a baseball bat in jealousy-induced rage, then so be it.
Where there may have been lingering doubts about the true target of some of the fruitier lyrics on former surprise album Beyoncé , her latest prose cannot simply be coincidence. "I don't want to lose my pride but I'm going to fuck up a bitch," she sings in the aforementioned baseball bat rampage, entitled "Hold Up." "What's worse, looking jealous or crazy?" she continues.
In "Sorry," she trills: "Suck on my balls, I've had enough." And another line sees her threaten to take daughter Blue Ivy away, as she warns her man: "Big homie better grow up." Then, on "Don't Hurt Yourself," she fumes: "This is your final warning… If you try this shit again, you lose your wife."
Bey surely knew that littering Lemonade with such damning references to infidelity and betrayal would be musical TNT, and so it has proved.
But before any of us start counting up the jaw-dropping cost of any imminent separation or divorce, it may not be as clear-cut as the gossip pages would have us believe. First up, there's the small matter of Jay-Z appearing in one song, titled "Forgiveness." In the video, he and Beyoncé tenderly embrace and lie in bed together, while she strokes his head and sings about the power of healing. In another clip, we see the pair getting matching tattoos, and there's plenty more cosy home-video footage thrown in for good measure too.
So what's really going on? Is this ultimate of celebrity marriages really on its final deathbed, or is all the anger and resentment merely Beyoncé's way of playing up to the lurid headlines of the past couple of years?
We also can't ignore the fact that Lemonade was released exclusively on TIDAL–which just happens to be the streaming app owned by Jay Z. Even more ironic, the release immediately catapulted ailing TIDAL straight to the top of the Apple App Store rankings, boosting the Carter coffers significantly.
While a woman of Beyoncé's sublime talent and musical credibility would surely never need to deploy such a gargantuan PR stunt, you do have to wonder if the joke (if references to such extramarital conduct could be considered amusing), is squarely upon us, the thirsty Lemonade slurpers. Ambition is a funny beast, after all.
Regardless, Bey won't comment on anyone's interpretation of her latest work, nor will she care what we all think. She got exactly the response she hoped for, and that's what counts.
Anna Pointer is author of Beyoncé: Running the World, published by Hodder. Follow her at www.twitter.com/annapointer
Correction: An earlier version of this story stated that an altercation between Jay-Z and Solange Knowles took place at the Met Gala. The story has been corrected to state that the incident occurred in the elevator at the Standard Hotel.​