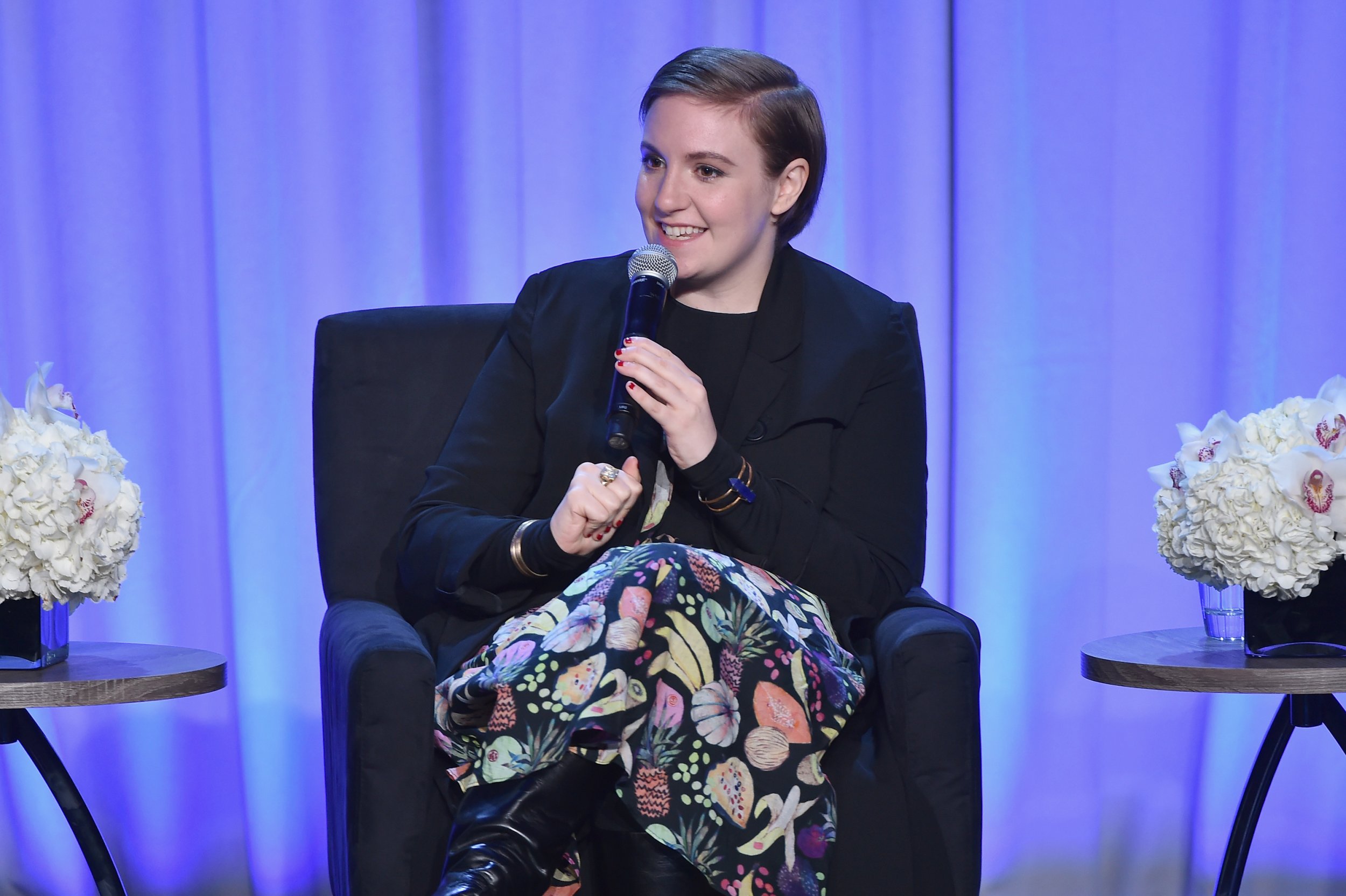 Girls creator Lena Dunham had more than a few choice words to describe U.S. presidential candidate Donald Trump Thursday, branding him—among other things—a "maniacal, misogynist…hellhound."
The actor and writer, a staunch Hillary Clinton supporter, expressed her typically outspoken opinion during TheWrap 's Power Women Breakfast Thursday, questioning Trump's appeal to voters after he secured the Republican nomination in May.
She said: "He has appealed to something very deep and primal. We have to look at what that wound is that he's promising to heal…and how can we handle that without inviting a megalomaniacal, misogynist, racist, Islamophobic, ableist, transphobic hellhound into the White House?"
The comedian admitted she was perplexed that Trump had made it so far in the presidential race, adding: "I still laugh when I see him on TV."
Watch a clip below:
The actor also spoke on why she chose to publicly endorse Clinton, who this week made history by clinching the Democratic presidential nomination, thus becoming the first female to lead a major political party in a U.S. election.
Dunham said she didn't want to just cast a "disingenuous vote for some abstract idea of girl power," rather, she genuinely feels Clinton is the right candidate for the job.