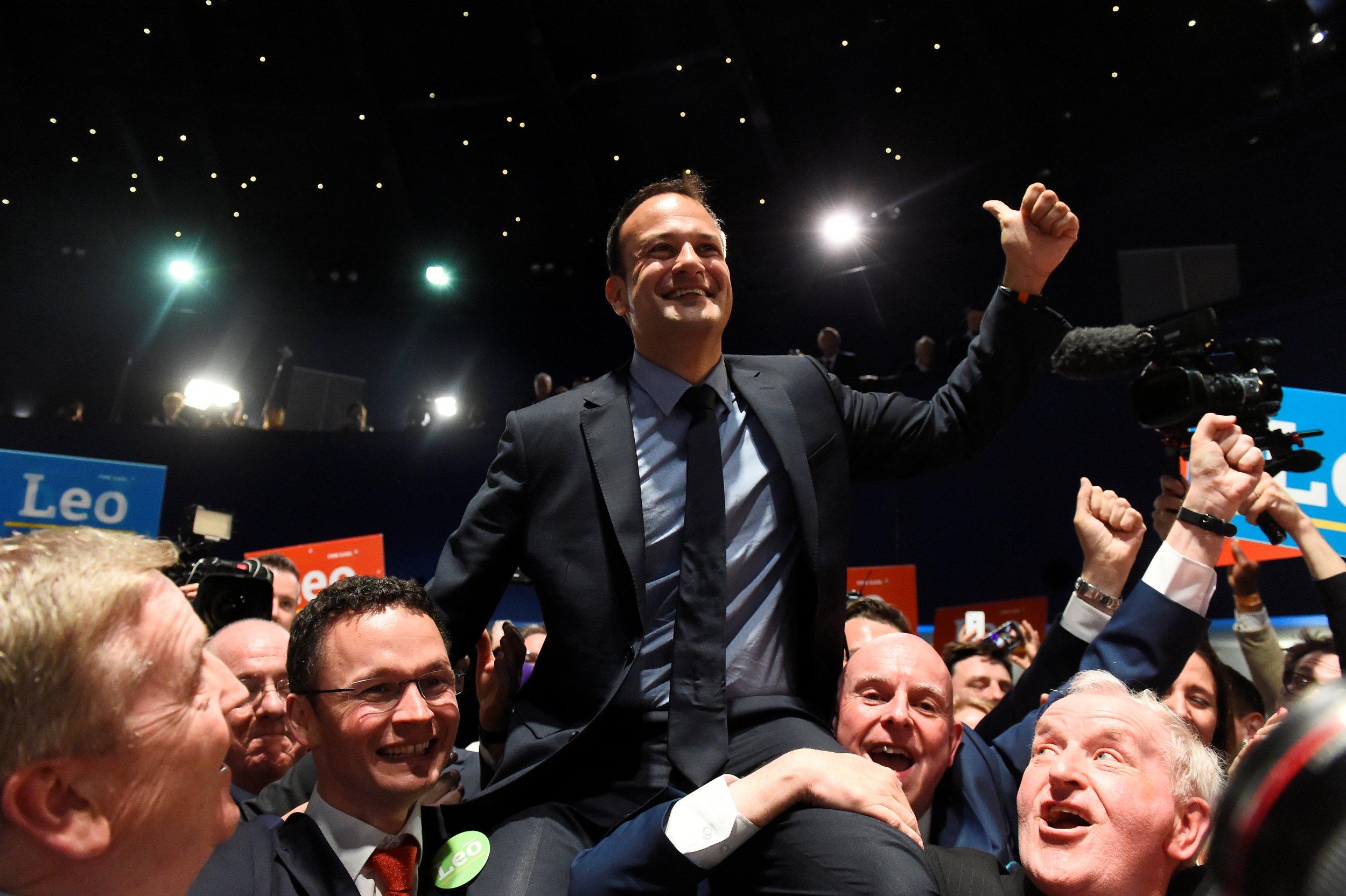 About two years ago, Ireland legalized same-sex marriage. This week, it elected a gay prime minister.
Leo Varadkar, the minister for social protection and son of an immigrant, was selected Friday to head Fine Gael, Ireland's ruling party. The 38-year-old is set to become taoiseach later this month, replacing current Prime Minister Enda Kenny, CNN reported.
"If my election today shows anything, it is that prejudice has no hold in this Republic," Varadkar said after his victory, according to The Globe and Mail. "I know when my father traveled 5,000 miles to build a new home in Ireland, I doubt that he ever dreamed that one day his son would grow up to be its leader, and despite his differences, his son would be judged by his actions—not his identity. Every proud parent in Ireland today can dream big dreams for their children."
Varadkar, who defeated Simon Coveney Friday in his bid to become the youngest taoiseach in Irish history. is considered a center-right politician, having repeatedly said he wants Ireland to recognize hard work and the people who "get up early in the morning," though he has what The Irish Examiner calls a "liberal persona which he has so carefully cultivated in recent years."
A former doctor whose Twitter bio notes that he talks too much, Varadkar came out in 2015 while campaigning in support of a national referendum that would allow same-sex marriage. He was speaking on the radio on his 36th birthday when he said, "I am a gay man. It's not a secret."
When Varadkar takes office, he'll become the fourth openly homosexual world leader since 2009, according to LGBT media outlet Pink News.
He'll join Jóhanna Sigurdardóttir, who led the Social Democratic Alliance in Ireland from 2009 to 2013; Elio Di Rupo, who was prime minister of Belgium from 2011 to 2014; and Xavier Bettel, who now serves as the prime minister of Luxembourg.