Leonard Taylor's Final Words Before Missouri Execution
Leonard "Raheem" Taylor, a 58-year-old man convicted in 2008 for the slayings of his girlfriend and her three young children, was put to death by lethal injection Tuesday night in Missouri.
Taylor was found guilty of murdering Angela Rowe, 28; her daughters Alexus Conley, 10, and AcQreya Conley, 6; and her son Tyrese Conley, 5. The four victims were found shot to death inside their Jennings, Missouri, home on December 3, 2004.
The victims "suffered execution-style wounds to the head and multiple other gunshot wounds," according to Missouri Governor Mike Parson, who on Monday said the state would carry out Taylor's sentence.
"Leonard Taylor brutally murdered a mother and her three children. The evidence shows Taylor committed these atrocities and a jury found him guilty. Courts have consistently upheld Taylor's convictions and sentences under the facts and the Missouri and United States Constitutions," Parson said.
During the trial, it was proven that blood from Taylor's sunglasses and car was consistent with Rowe's DNA profile. A witness testified that they saw Taylor discard the possible murder weapon at the scene, which matched the caliber of the bullets used in the killings. The same caliber bullets were also later found in Taylor's car.
A nationwide manhunt led to authorities finding Taylor hiding in the floorboard of a car after leaving another girlfriend's home in Kentucky. He was arrested, four days after the bodies were discovered.
Though Taylor continued saying he was innocent, Parson said the "facts of his guilt" in the murders have been proven.
"Despite his self-serving claim of innocence, the facts of his guilt in this gruesome quadruple homicide remain," Parson said. "The State of Missouri will carry out Taylor's sentences according to the Court's order and deliver justice for the four innocent lives he stole."
Missouri Supreme Court last week denied a motion to stay Taylor's execution and his attorneys filed another petition, which was also denied. Then Parson said Taylor's sentence would be carried out.
Taylor died at the state penitentiary in Bonne Terre, Missouri, at 6:16 p.m. local time on Tuesday. The execution came shortly after a denial for further investigation or any stay.
Taylor issued a final written statement before his death.
"O you who believe! Seek assistance through patience and prayer. Surely Allah is with the patient and do not speak of those [Muslims] who are slain in Allah's way as dead; nay, (they/we are) alive, but you do not perceive [their life and strength]. Holy Qur'an Surah 2:153-154
"Muslims don't die, we live eternally in the hearts of our family and friends. From Allah we come and to Allah we all shall return. Everybody will get their turn to die.
"Death is not your enemy, it is your destiny. Look forward to meeting it.
"Peace!"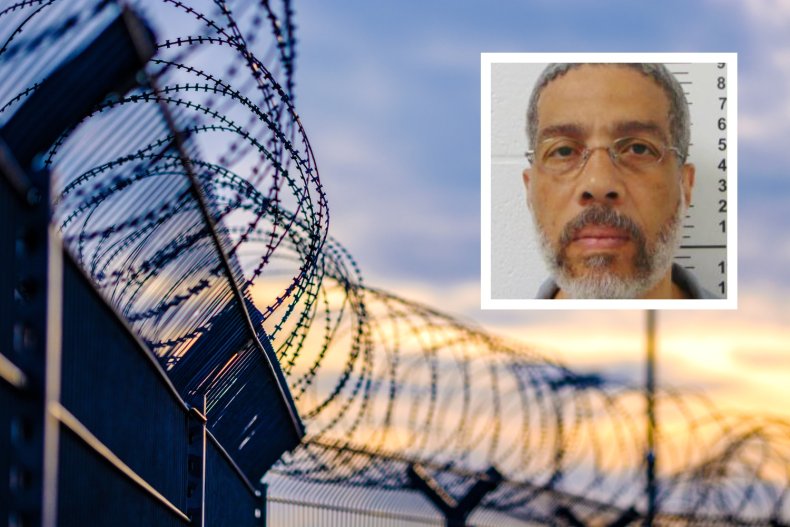 He was the third inmate executed in the last four months in Missouri.
Taylor was Rowe's live-in boyfriend, and continued to claim he was in Kentucky, nowhere near their home, at the time of the quadruple homicide.
His attorneys say Taylor had boarded a flight to California to visit his daughter eight days before the bodies of Rowe and her three children were found, arguing it was impossible for their client to commit the killings in the time frame provided in the medical examiner's report. Airport surveillance footage confirmed Taylor's whereabouts.
Prior to the trial, the medical examiner's office stated that Rowe and her children had been killed three days before their bodies were found. At the trial, the office said they had been killed three weeks, not three days, before their bodies were discovered, according to The Kansas City Star.
Taylor's daughter, Deja Taylor, was 13 years old when he went to see her. She provided a sworn declaration that she and her father called Rowe during his California visit.
Taylor's attorney, Kent Gipson, last month asked for a hearing on Taylor's innocence claim. Gipson filed this request under a Missouri law that allows a prosecutor to ask for a hearing before a judge if new evidence could prove a wrongful conviction.
"I think any fair-minded person that looks at all the evidence we have now would have serious doubts about whether he's guilty, and that's all we're really asking for—to be able to be given an opportunity in front of a judge," Gipson said.
Newsweek previously reached out to Gipson for comment.
St. Louis County Prosecuting Attorney Wesley Bell last week said he wouldn't file that motion, stating a lack of credibility.
"The facts are not there to support a credible case of innocence," said Bell, who added he would support a stay of execution so his team could "further investigate the time that the victims died."
The Midwest Innocence Project, a nonprofit law firm, sent a request to Parson, asking him to convene an independent board of inquiry. The group also filed a clemency application.
"We certainly believe based on the evidence that Mr. Taylor is innocent," group Executive Director Tricia Rojo Bushnell told Riverfront Times last week. "But those determinations should be made by a fact-finder."