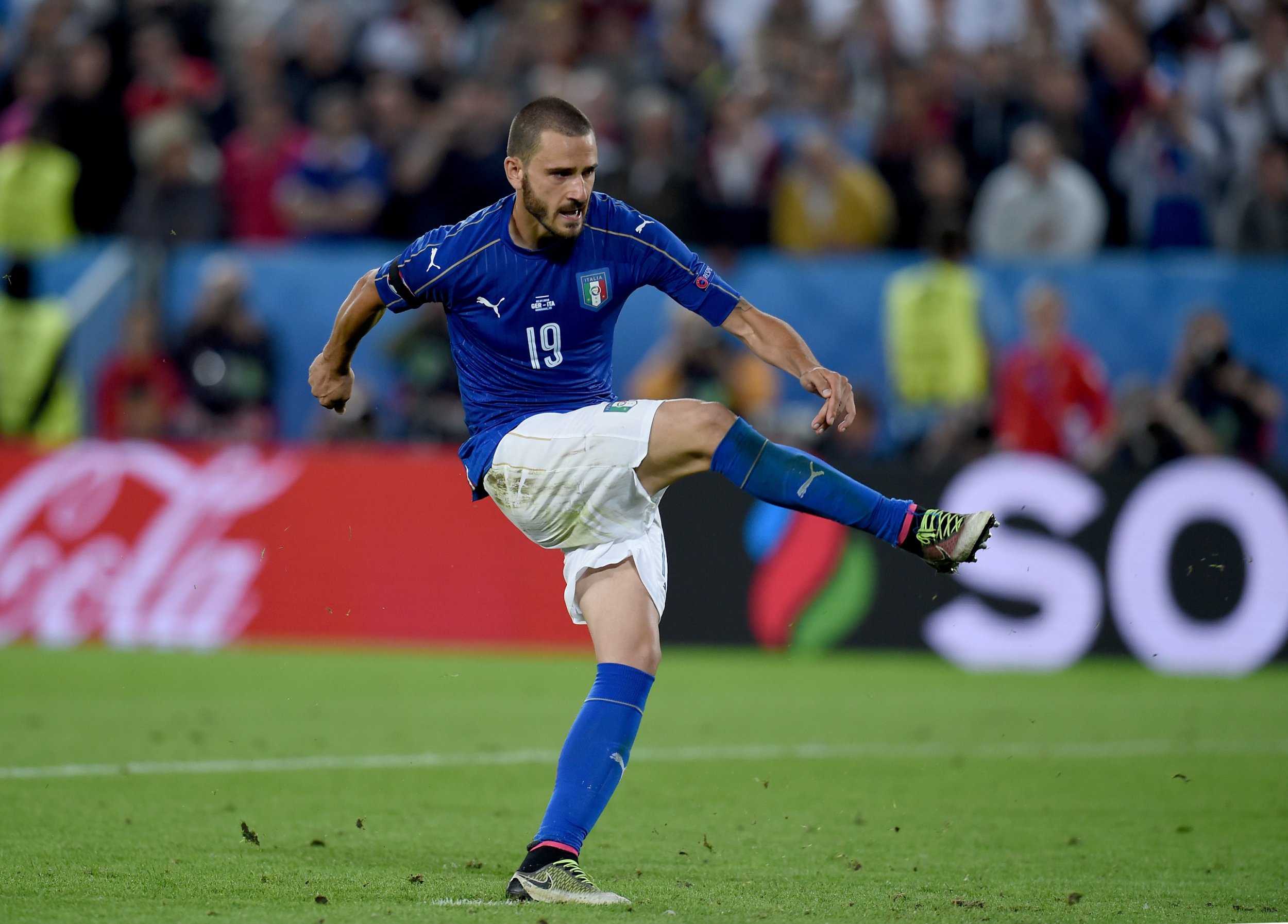 Jose Mourinho and Pep Guardiola are rivals on a collision course on the field this coming English Premier League season.
Perhaps, too, they will soon be battling in the transfer market.
Guardiola wants a shiny new central defender, with concerns over Manchester City captain Vincent Kompany's long-term durability.
John Stones, of Everton, may prove too expensive, so according to The Sun, Guardiola has turned his attention to Leonardo Bonucci, the Italy and Juventus defender.
Bonucci was highly impressive for his country at UEFA Euro 2016 and is commonly regarded as one of the world's top center-backs.
There may be just one snag for Guardiola—Jose Mourinho has also reportedly, joined the chase for the 29-year-old.
City is understood to be ahead in the race, with talks already opened with Bonucci's representatives.
But Mourinho appears intent on assembling a squad capable of challenging Guardiola for the Premier League. That probably includes one more defender to play alongside new signing Eric Bailly.
Guardiola has been far quieter than Mourinho so far since both joined their respective clubs. The capture of Bonucci would be a significant statement from him; to be gazumped by Mourinho, his old and now current foe, a source of embarrassment.