A Leonardo Da Vinci Portrait Of Jesus Bought For $10,000 At An Estate Sale Has Just Become The Most Expensive Painting Ever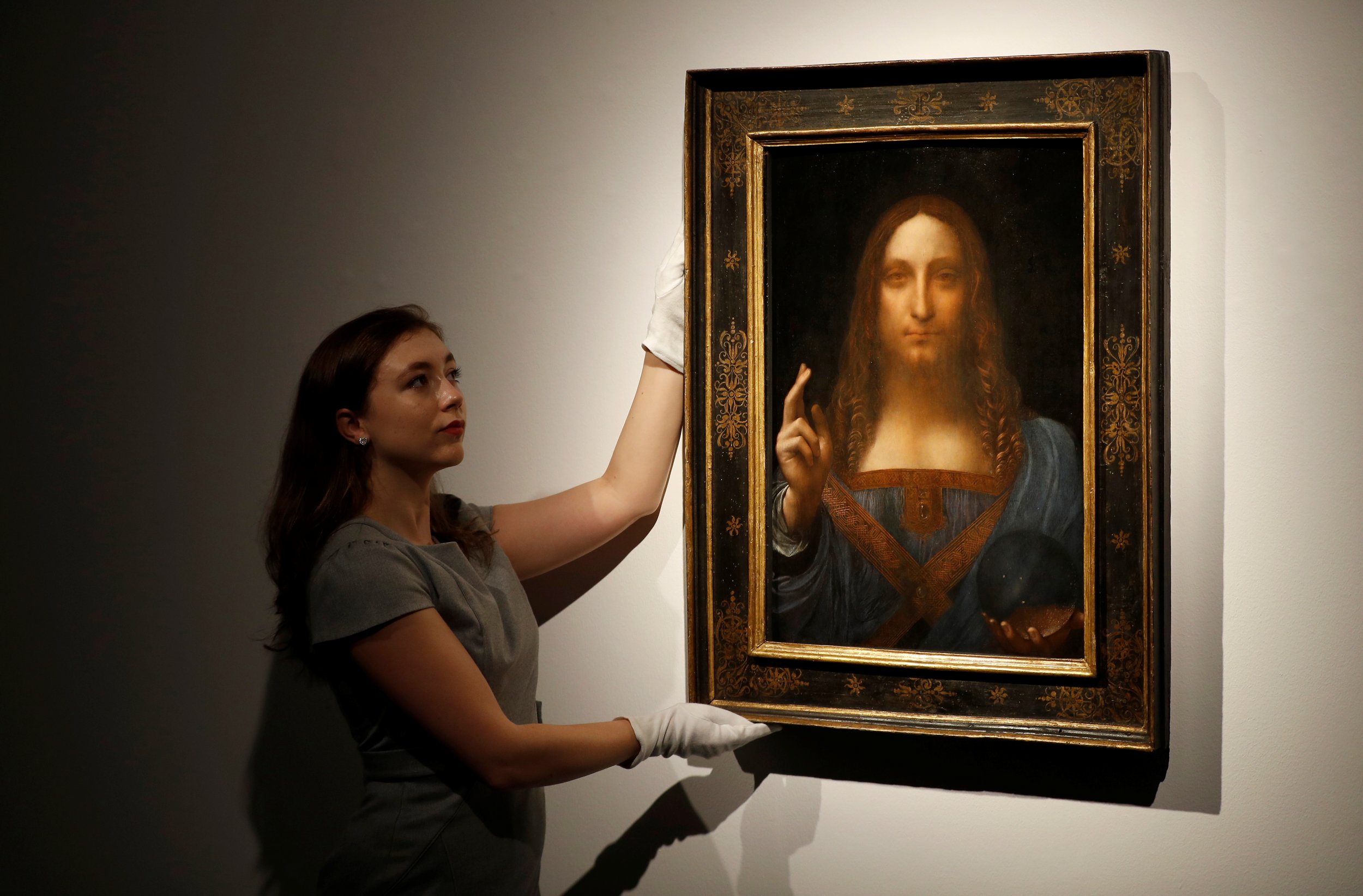 Updated | A Leonardo da Vinci painting originally found languishing in an American estate sale has sold in New York for almost half a billion dollars—the greatest sum of money ever paid for a work of art at auction.
The portrait of Christ holding a crystal orb with one hand and making a sign of benediction with the other, titled Salvator Mundi, went to an anonymous telephone buyer for the sum of $450.3 million at Christie's auction house's New York City branch.
It smashed pre-existing records and Christie's pre-sale estimate of $100 million.
It took substantial work for the painting to reach its current value. According to Christie's, it was found by a consortium of dealers at an American estate sale in 2005, and bought for $10,000.
These owners then had the painting restored and its identity verified by experts, before selling it on to Yves Bouvier, a dealer based in Paris, who sold it to the Russian oligarch Dmitry Rybolovlev, the owner who handed the sale over to Christie's.
Wednesday night's auction saw a tense 20 minute battle between at least six bidders. Observers in the room whooped, cheered, and applauded when the sale was finally confirmed.
Auctioneer Jussi Pylkkanen told Reuters after the sale that "It was a moment when all the stars were aligned, and I think Leonardo would be very pleased."
"It's a painting beyond anything I've ever handled," he continued, "I should hang up my gavel."
The first records of the work place it in the private collection of King Charles I. It vanished in 1900, but was sold to an American buyer for the sum of £45 ($59.)
Before Wednesday, the record for most expensive painting was held by Pablo Picasso's Les Femmes D'Alger, which was bought in May 2015 for $179.4 million.
This article has been updated to correct the sale price of the painting.