Leonardo DiCaprio Leads $43M Pledge To Restore Galápagos Islands Wildlife
Leonardo DiCaprio has pledged a staggering $43 million to help restore wildlife in the Galápagos Islands.
The Hollywood A-lister is committed to rewilding the entire archipelago along with other islands in Latin America.
The pledge was announced by the actor along with a number of philanthropic and environmental organizations including the Galápagos National Park Directorate, Brian Sheth and Adria Sheth's Sangreal Foundation, North Equity Foundation, Global Environment Facility, Emerson Collective and others.
The initiative is in partnership with Re:wild—the organization founded by the actor along with a group of renowned conservation scientists—the Galápagos National Park Directorate, Island Conservation, and local communities.
Among the rewilding projects the $43m pledge will fund are a captive breeding program and other activities to prevent the extinction of the pink iguana, as well as a mission to restore Floreana Island.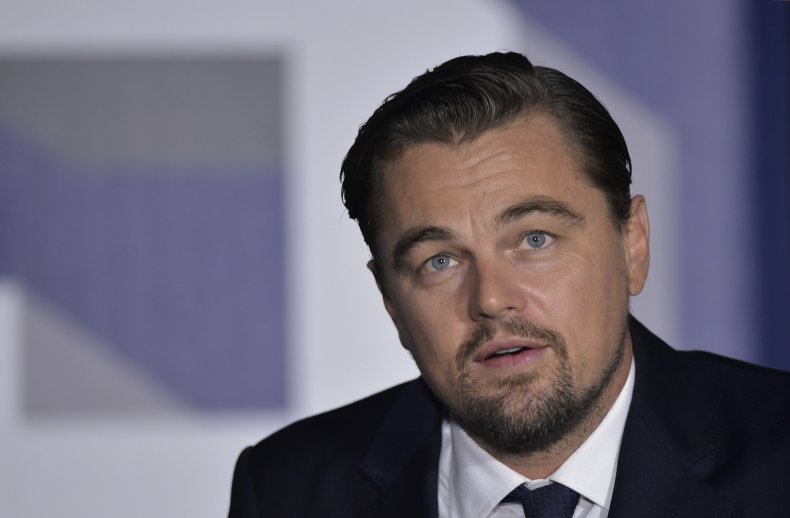 "When I traveled to the Galapagos Islands, I met with Paula Castaño and other environmental heroes in Ecuador working day in and day out to save one of the most irreplaceable places on the planet," the Titanic star said in a statement.
"I'm excited to share her team's work and to support the longstanding effort to protect and restore these iconic islands, alongside the team at Re:wild.
"Around the world, the wild is declining. We have degraded three-quarters of the wild places and pushed more than one million species to the brink of extinction."
DiCaprio urged that "more than half of Earth's remaining wild areas could disappear in the next few decades if we don't decisively act."
He continued: "Fortunately, conservation leaders like Paula are showing us that it is not too late to reverse this alarming trend. Re:wild offers a bold vision to amplify and scale the local solutions being led by Indigenous peoples and local communities, nongovernmental organizations, companies, and government agencies, to help increase their impact around the world.
"The environmental heroes that the planet needs are already here. Now we all must rise to the challenge and join them."
DiCaprio's Instagram and Twitter accounts have been taken over by Castaño, a wildlife veterinarian and island restoration specialist with Island Conservation who lives in the Galápagos.
"Time is running out for so many species, especially on islands where their small populations are vulnerable and threatened," Castaño said in a statement.
"We need catalytic investments like the one announced today to replicate our successes in the Galápagos and elsewhere."
Castaño also explained that their goal is to enable communities and wildlife to "thrive" together.
She explained: "For example, in Floreana, you can see a Darwin finch right next to you. If you go to the beach, you can see sea lions somewhere in the corners basking in the sun right next to you. They don't have that fear of humans because we work together.
"They don't have the threats in other locations when they are completely afraid of humans."
DiCaprio has been a longtime supporter of environmental causes and famously addressed the United Nations about the dangers of climate change in 2014.
He has also publicly supported teen climate change activist Greta Thunberg.
When he won best actor at the 2016 Oscars for The Revenant, DiCaprio focused on climate change in his acceptance speech.
"Climate change is real," he said. "It is happening right now. It's the most urgent threat facing our entire species and we need to work collectively together and stop procrastinating."
This article was updated to include the names of some additional organizations involved in the pledge.
Correction, 05/18/2021, 4:40 p.m. ET: This article was updated to clarify the $43 million does not come from DiCaprio alone.