'Letter to a Homosexual Friend' Middle School Assignment Sparks Backlash
A homework assignment asking middle school students at a private school in Kentucky to write a letter to a hypothetical "homosexual friend" disapproving of their lifestyle has sparked outrage.
The assignment asked students at the Christian Academy of Louisville (CAL) to write a letter to a friend who is "struggling with homosexuality," according to screenshots shared on Twitter by JP Davis.
Students were instructed to use the letter to persuade the friend that "God's design for them is good," that homosexuality "will not bring them satisfaction" and convey that "you love them even though you don't approve of their lifestyle."
The instructions add: "Assume that you have known this friend since kindergarten, that you go to the same church and that you have been pretty good friends over the years until now. This friend is your same age.
"The aim of your letter should be to lovingly and compassionately speak truth to the person you're talking to in a way that does not approve of any sin. Instead, TRY TO PERSUADE THEM OF THE GOODNESS OF GOD'S DESIGN for them."
Davis' tweet prompted an outcry, with Kimi Moore writing in response: "This makes me livid. My children attended this school and trust me I had numerous issues with the administration while there."
Another Twitter user wrote: "My heart breaks for the LBGTQ students targeted by this assignment who had to deny their own right to exist for a grade."
Davis told The Courier Journal that he was shown the assignment by a close friend with a child who attends CAL who was "visibly and understandably upset" about the assignment.
"She doesn't know how to handle it. ... And her kid's upset," he said.
Davis, who said he spent the first 23 years of his life hiding his homosexuality, added: "The statistics speak for themselves on suicide among LGBTQ+ people, and these are seventh-graders that are being subjected to hate and division, and it's not necessary. I know it's a Christian school, but that's not my Christianity. That's not my values. And that's not what Jesus, if they want to make that argument, represented. Jesus didn't go around asking people to judge and tell other people how they're wrong and shame."
The Christian Academy School System is a private school system with more than 3,000 students and campuses in Kentucky and Indiana that teaches a Christianity-based curriculum.
Superintendent Darin Long confirmed the assignment had been given to students in a middle school Bible elective class.
The homework was "part of a unit of study which discusses 'What are humans and where is their identity?'" Long said in a statement to Newsweek.
"This particular assignment, in context, was how a person could discuss homosexuality with a friend from a biblical perspective with compassion and love. This hypothetical friend conversation was for our students to review the class discussions and their perspectives on the subject. Moving forward, we will review this assignment to ensure there is clarity in its purpose and language."
Long said the school teachers are "all content with a biblical worldview," adding: "We believe that all individuals are created in the image of God and therefore should be treated with compassion, respect, dignity, and love at all times even in disagreement."
Newsweek reached out to Davis for further comment.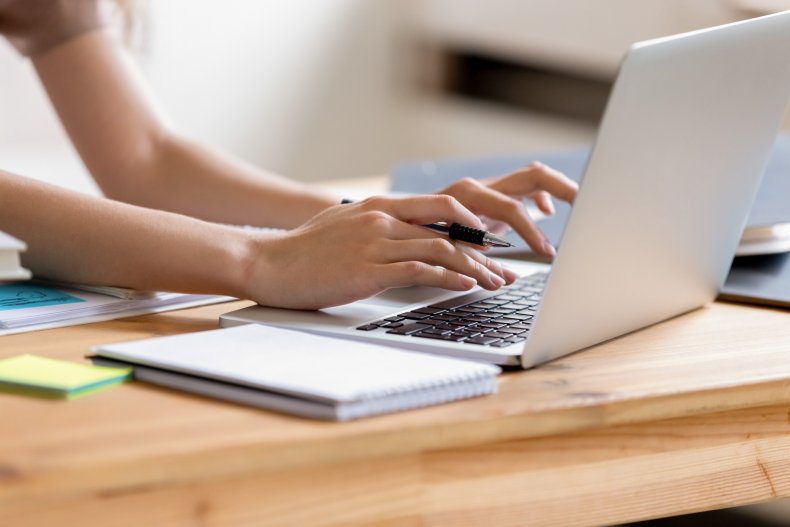 Update 5/16/22, 11:50 a.m. ET: This article has been updated with a statement from Darin Long.