Lev Parnas' Lawyer Pens Letter to McConnell Asking to Let His Client Testify, Lists Names of People Allegedly Involved In Ukraine Scandal
Senate Majority Leader Mitch McConnell has been sent a letter from Joseph Bondy, attorney to Lev Parnas, urging McConnell to allow his client to testify at the ongoing Senate impeachment trial of President Donald Trump.
The letter addressed to McConnell was published to Bondy's Twitter account Friday. Over three pages, it provides a detailed preview of the proposed testimony, along with a plea to allow witnesses at the trial.
"As the Senate's vote on whether to call witnesses and receive evidence draws near, we feel compelled to provide a brief summary of what Mr. Parnas's testimony would be," wrote Bondy in the letter.
"For the past several months we have diligently pursued an opportunity for Mr. Parnas to provide complete and truthful testimony to the Government and Congress regarding Mr. Parnas's activities in connection with the efforts of President Trump to secure concessions from Ukraine, in exchange for American aid," the letter continued.
The bulk of the letter details Parnas's role in the alleged scheme to pressure Ukraine into launching an investigation of former Vice President Joe Biden, as well as a probe into a discredited conspiracy theory that Ukraine attempted to tamper with the 2016 election.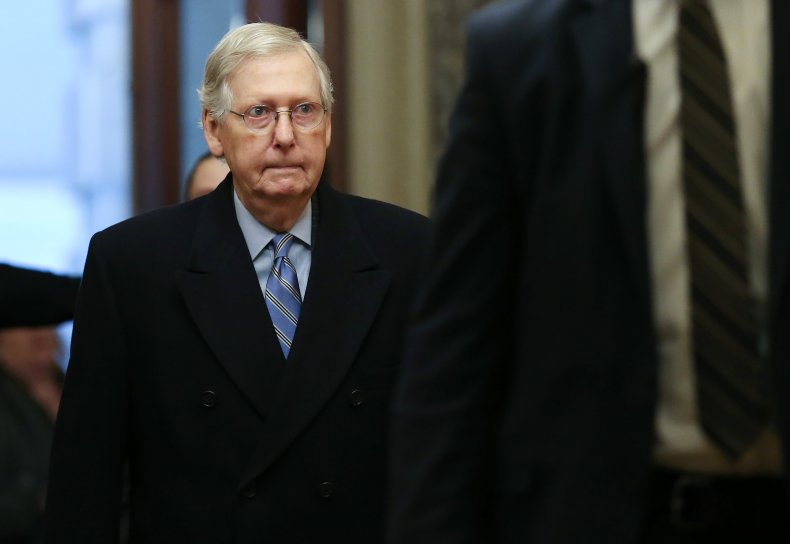 Bondy's letter alleges that the President was aided in the scheme by his personal attorney Rudy Giuliani, who Parnas was working under, along with a list of several prominent administration officials and GOP figures.
"Mr. Parnas would testify that those holding various roles in this plot included GOP Super PAC America First, President Trump, Vice President Pence, former Energy Secretary Rick Perry, Secretary of State Mike Pompeo, Attorney General Bill Barr, Senator Lindsey Graham, Congressman Devin Nunes, Nunes's Staffer Derek Harvey, Journalist John Solomon, Attorneys Joe diGenova and Victoria Toensing, Mr. Giuliani, and others," wrote Bondy.
"Mr. Parnas would testify that at all times he was acting at the direction of Mr. Giuliani, on behalf of his client the President, and that the President and a number of people in his administration and the GOP were aware of the demands being imposed on Ukraine," Bondy added.
Parnas was indicted in October 2019 on campaign finance charges, along with fellow Giuliani associate Igor Fruman. He has recently made several prominent appearances in the media, corroborating key details of the impeachment case against Trump.
Trump has denied knowing Parnas, although a number of photos released by Bondy show them together and multiple recordings capture the two conversing. Giuliani admits he was "close" to Parnas but dismisses the allegations and insists he was "misled" by his former associate.
Republican support for allowing witnesses at the Senate trial seemingly increased earlier in the week, after news emerged that the upcoming memoir of former national security adviser John Bolton would confirm key impeachment allegations. However, key undecided GOP senators announced they would vote to block witnesses Friday; the motion to allow witness testimony was defeated, 51-49, mostly along party lines.
McConnell has consistently opposed allowing witnesses and new evidence. Before the trial began, he told reporters he would be working in conjunction with Trump's lawyers and there was "no chance" Trump would be convicted, adding that he was "not impartial about this at all."
Newsweek reached out to McConnell for comment but did not receive a response in time for publication.