LeVar Burton defended cancel culture on Monday, saying the term is a misnomer and should be replaced with "consequence culture."
"In terms of cancel culture, I think it's misnamed, that's a misnomer. I think we have a consequence culture and that consequences are finally encompassing everybody in the society," Burton told The View's Meghan McCain. "Whereas they haven't been, ever, in this country."
"I think there are good signs in the culture, and I think it has everything to do with a new awareness on people who were simply unaware of the real nature of life in this country for people who have been othered since this nation began," he said.
Cancel culture, which refers to when someone is culturally blocked from having a prominent platform or career, has become a subject of increasingly controversial debate, with conservatives arguing that it's become a way for liberals to suppress freedom of speech.
Recently, the Dr. Seuss estate, Dr. Seuss Enterprises, decided to stop the publication of six of the children's author's books because of racist and insensitive imagery. Some have seen this as a move to "cancel" Dr. Seuss.
"The books portray people in ways that are hurtful and wrong," Dr. Seuss Enterprises, which was founded by the author's family, said in a statement to the Associated Press.
"Ceasing sales of these books is only part of our commitment and our broader plan to ensure Dr. Seuss Enterprises' catalog represents and supports all communities and families," the statement read.
Asked about the books' discontinuation, Burton said he recently did the voice-over for a video created by the Dr. Seuss Foundation. The actor said the video was created "to remind us that Dr. Seuss is more than simply a company that's decided to put a couple of books on the shelf, to take them out of rotation."
Burton added, "That man—Theodor Geisel—is responsible for generations of wholesome, healthy, wonderful, imaginative, creative content for children of all ages."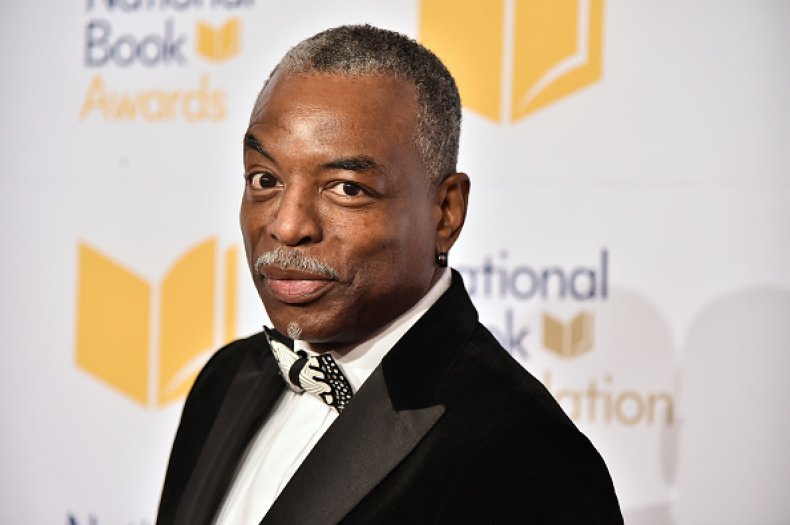 Burton, who is well known for hosting the children's program Reading Rainbow, was one of the first to support Dr. Seuss Enterprises' decision when it was first announced in March.
"In the general sense, once you know better, it is incumbent on you to do better. And I think that is exactly what Seuss Enterprises is doing here," Burton told CNN's Anderson Cooper. "They are being a responsible steward of the brand."
He went on, "America, specifically our xenophobia, has crept into every aspect of our culture. And we have a tendency in this country to otherize everybody: Asians, Hispanics, Blacks. White normative culture has always been this way when it comes to the 'other.' We have tremendously racist underpinnings in this country."
Burton added, "And the sooner we make peace with it, come to terms with the fact that this is part of the fabric of America, only then, only then are we prepared to do anything about it—make lasting systemic change."
The Dr. Seuss books affected by the recent decision are And to Think That I Saw It on Mulberry Street, If I Ran the Zoo, McElligot's Pool, On Beyond Zebra!, Scrambled Eggs Super! and The Cat's Quizzer.