Ex-U.S Envoy Says World Leaders Fear Another Donald Trump in Four Years
An ex-U.S. ambassador has said there is optimism in world capitals about the incoming administration of President-elect Joe Biden but it is tempered by concerns that there could be another "Trump-like president" in four years.
Former deputy chief of mission at the U.S. embassy in London, Lewis Lukens, believes his country's foreign service will have to work hard to reestablish Washington's reputation as President Donald Trump leaves office having upended international alliances.
"The last four years has put in doubt the U.S.'s reliability as a partner," he told Newsweek.
"My sense is that most countries will want to give the United States the benefit of the doubt and hope that Trump was a one-off and it will now go back into a more normal state of affairs but the United States remains very divided.
"Anyone who says there will not be another Trump-like president again in four years is being a little naive."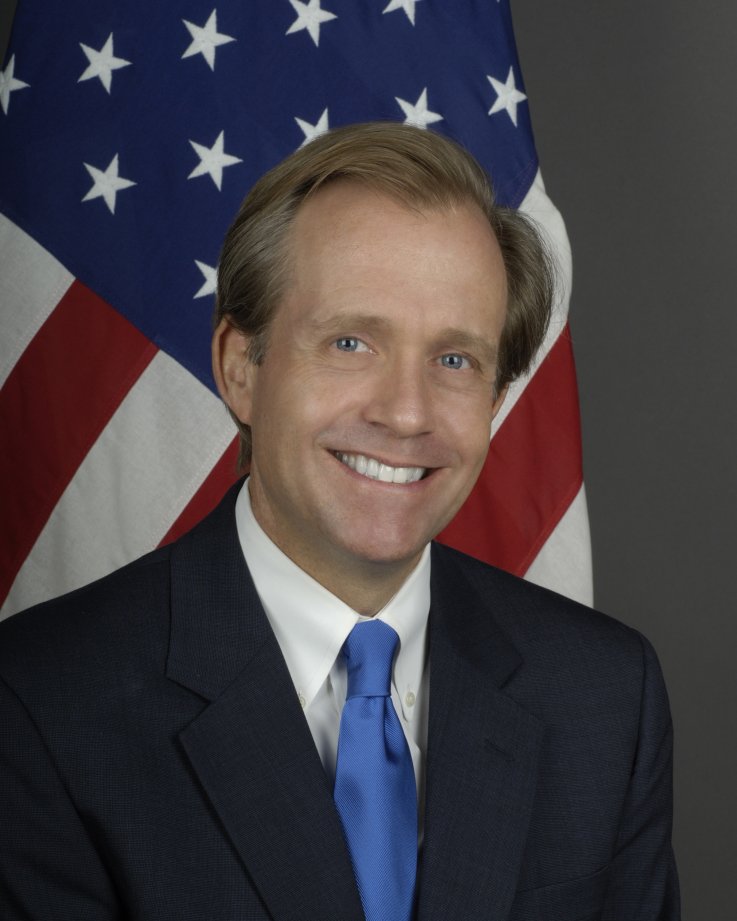 Ex- U.S. ambassador Lewis Lukens. He says the U.S. will have to work hard to rebuild trust as a reliable foreign partner after Donald Trump leaves office.
Lukens was appointed to the London post under former President Barack Obama and left in 2019 after three decades in the foreign service, during which time he served as ambassador to Senegal and Guinea-Bissau.
He said that the relationship between the U.S. and the U.K was one of the alliances that became "frayed" during the Trump years. Particular friction was caused with London over the U.S. decision to pull out of the Joint Comprehensive Plan of Action (JCPOA), better known as the Iran nuclear deal.
He said Trump's criticism of NATO, the United Nations, the World Health Organization (WHO) as well as his withdrawal from the Paris climate agreement, had harmed the U.S.'s reputation.
"People will be cautiously optimistic, people recognize that it will take time and the U.S. global standing has taken a hit over the last for years and it is not going to be like flicking a switch," said Lukens, who is now a partner at Signum Global Advisors.
He believed that Biden's pick for Secretary of State, Antony Blinken, would be welcomed within the State Department after the exit of Mike Pompeo.
"It is going to take time to rebuild trust and some countries are probably asking, 'this is great, the U.S. is going to rejoin the Paris climate agreement...but how do we know in four years there won't be a President Ted Cruz who will pull the U.S. out again,'" Lukens told Newsweek.
"Countries are happy that Joe Biden is coming in and will work harder to build relationships and be the reliable partner. But from many world leaders and governments, there will always be that question, 'could we get another Trump again down the road and what happens then?'"