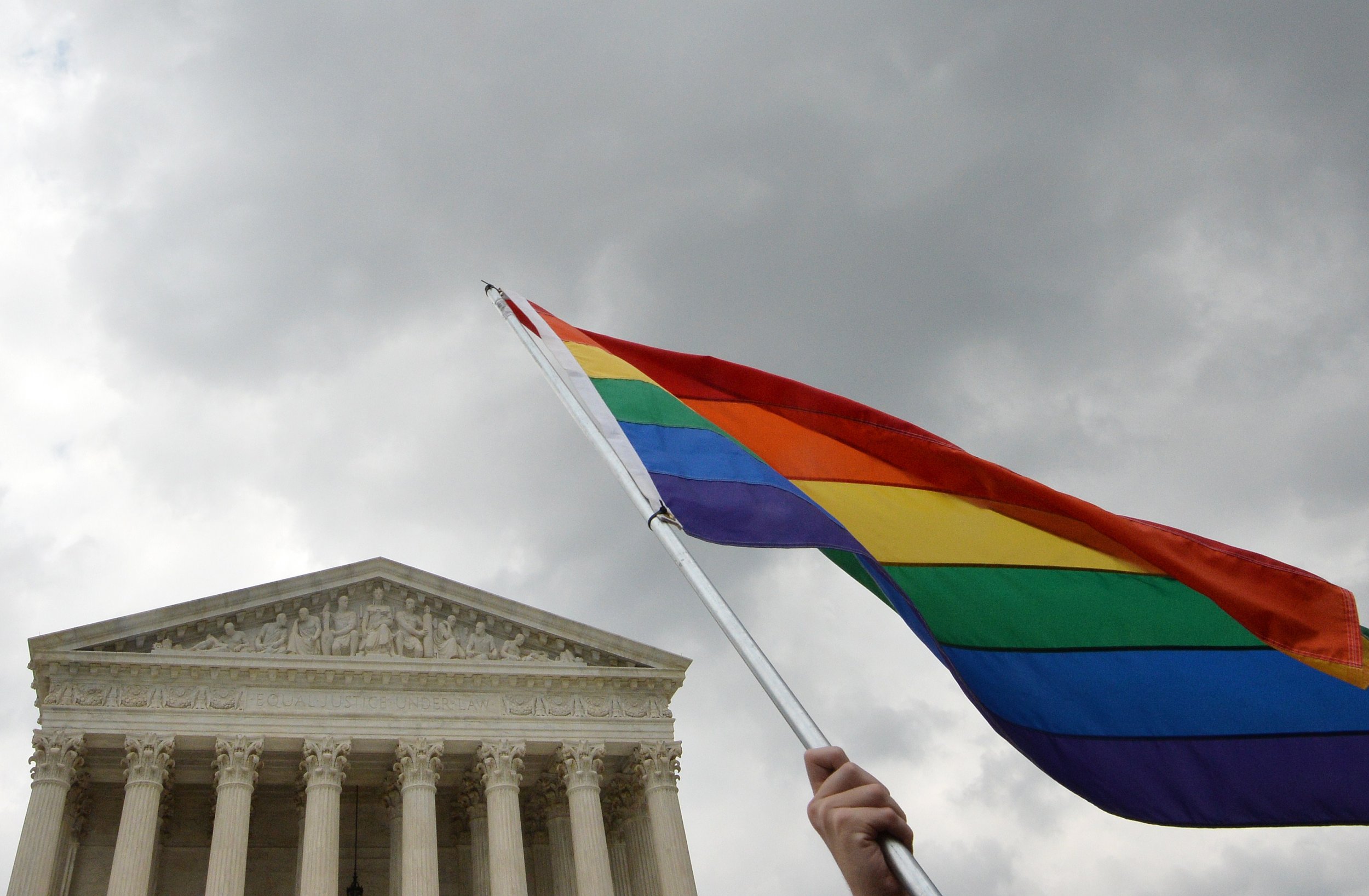 An Evangelical nonprofit is calling for an amendment to the anti-lynching bill approved unanimously by the U.S. Senate last month, demanding that protections for LGBT people be removed from the proposal before the House takes a vote.
The Justice for Victims of Lynching Act will criminalize the act of lynching at the federal level. According to the legislation, U.S. politicians tried to deal with lynching almost 200 times in the first half of the 21st century, but failed every time despite presidential support. At least 4,742 people—the majority of whom were black—are believed to have been lynched in the U.S. between 1882 and 1968, the bill says.
Read More: San Diego drag queens raise thousands to help LGBTQ asylum seekers in Tijuana
This time around the act looks set for success. It was introduced by the Senate's three black members, Senator Cory Booker (D-N.J.), Senator Kamala Harris, (D-Calif.), and Senator Tim Scott, (R-S.C).
The bill's passage would be an important victory for minority groups in the U.S. The legislation will apply to lynchings motivated by a victim's "actual or perceived religion, national origin, gender, sexual orientation, gender identity, or disability."
But not everyone is happy about it. The Liberty Counsel—an Evangelical nonprofit with offices in Florida, Virginia and Washington, D.C.—has a particular issue with the act's protection of LGBT Americans.
In an interview with conservative Christian news outlet OneNewsNow Tuesday, Liberty Counsel Chairman Mat Staver warned that offering protection for the LGBT community against lynching would allow its members to win more rights in future.
"The old saying is once that camel gets the nose in the tent, you can't stop them from coming the rest of the way in," Staver said. "This is a way to slip it in under a so-called anti-lynching bill, and to then to sort of circle the wagon and then go for the juggler [sic] at some time in the future."
Staver explained the Liberty Counsel is now lobbying members of Congress in a bid to have the "sexual orientation" and "gender identity" references removed from the bill before it becomes law.
Liberty Counsel released a statement attacking what it called "false reporting" as Staver's comments received media coverage. "Some media have falsely reported that Liberty Counsel is opposed to banning lynching, or, opposes banning lynching of LGBT people," the statement read. "Such reporting is false, reckless, and offensive."
The note carried additional statements from Staver, who said, "No one can or should oppose a bill that bans lynching... We oppose lynching across the board for any person. Period!"
Liberty Counsel also claimed the organization had received death threats in response to the coverage of Staver's comments, and said those responsible are "being traced."
Stephen Peters—a spokesperson for the LGBT civil rights advocacy group Human Rights Campaign—told Newsweek: "The Liberty Counsel has a long history of attacking LGBTQ people and their families by working to enshrine discrimination into law and undermine advances in fairness and equality. Their attempt to remove LGBTQ people from an anti-lynching bill demonstrates their animosity toward LGBTQ people."
The Liberty Counsel has been branded an anti-LGBT "hate group" by the Southern Poverty Law Center. In November, it pressured lawmakers to remove anti-"sexual orientation" and "gender identity" discrimination from a trade agreement with Canada and Mexico.
In the past, Staver has made comments linking homosexuality to pedophilia and calling for homosexual acts to be criminalized. He is vehemently opposed to same-sex marriage rights and in 2013 said allowing gay couples to marry would make society "cease to exist."
This article has been updated to include a comment from the Human Rights Campaign and the Liberty Counsel.