San Diego Drag Queens Raise Thousands To Help LGBTQ Asylum Seekers In Tijuana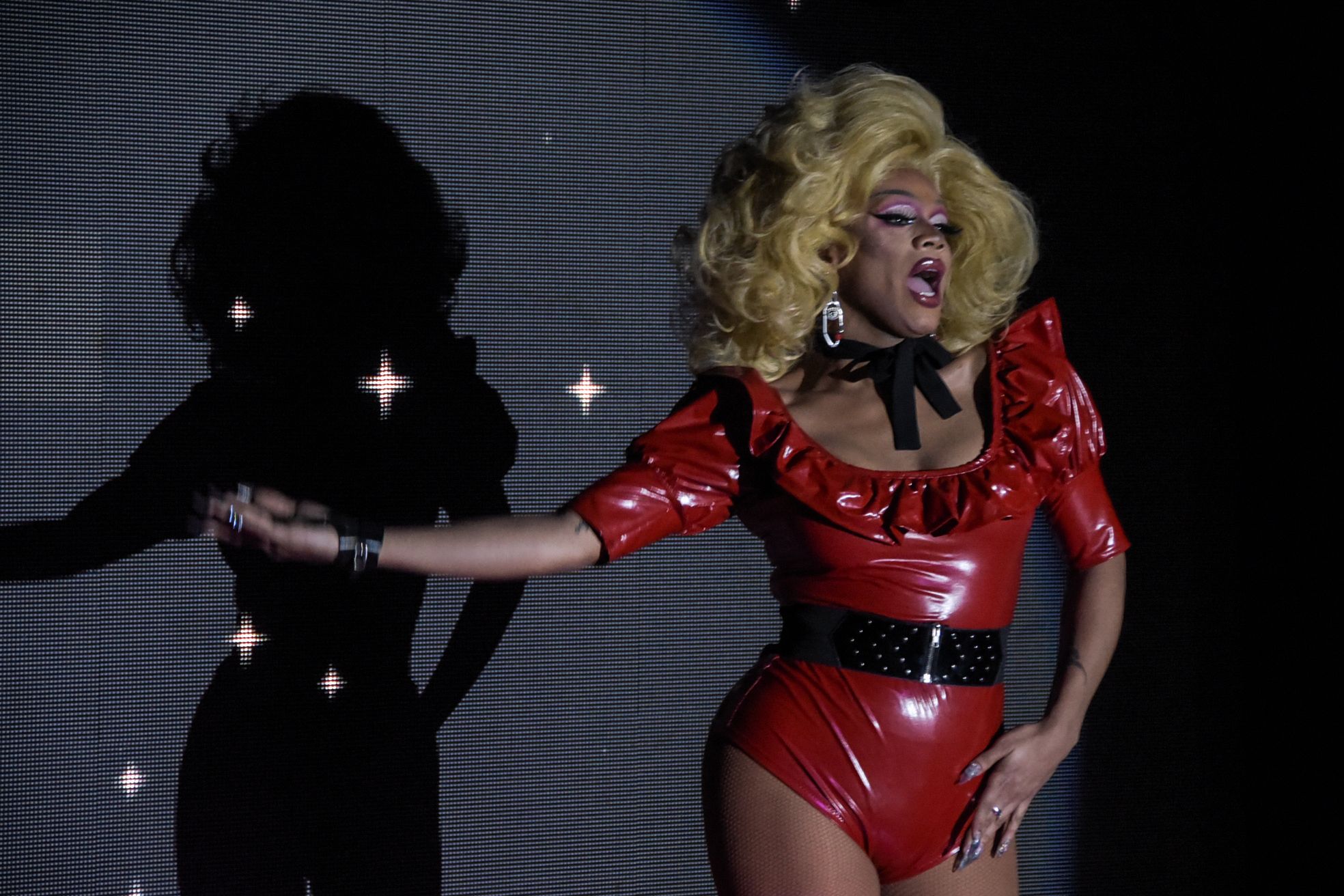 As they wait in Tijuana, Mexico, to make claims in the U.S., dozens of LGBTQ asylum seekers from Central America are being shown they have support on the other side of the border in a most spectacular way. Drag queens from across San Diego have put on a charity performance to raise thousands of dollars on their behalf.
As many as 18 drag queens from across San Diego took part in the LGBTQ Asylum Seekers Benefit Show, hosted by MO's Bar and Grill on November 29, with performers managing to raise more than $2,200 to go towards housing, legal fees and basic needs of asylum LGBTQ asylum seekers.
Read more: LGBT couples with caravan hold symbolic wedding at U.S.-Mexico border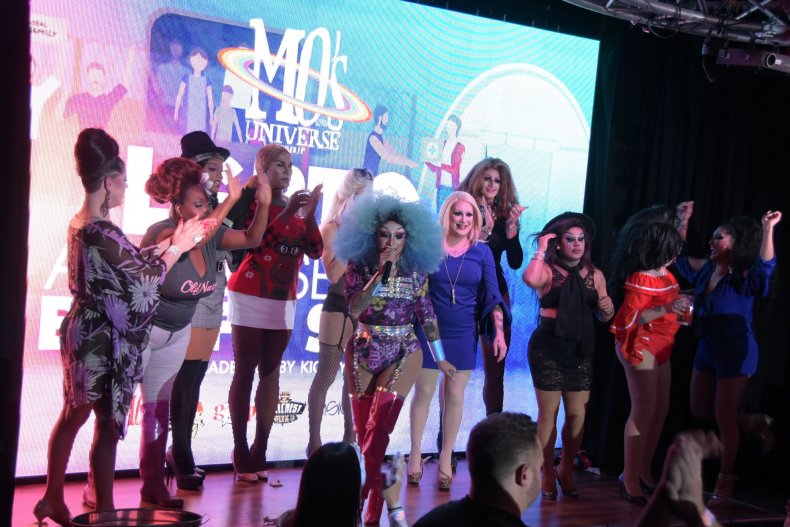 The group also got soap company Dr. Bonners involved, with the company donating at least 50 personal hygiene kits. These include a toothbrush, washcloth and soap, among other items.
Lukas Volk, the marketing director of MO's Universe Family of Restaurants, told Newsweek he was initially approached by San Diego drag queen Kickxy-Vixen Styles. Styles wanted to help LGBTQ asylum seekers after hearing of how some members of a caravan of Central Americans making their way to the U.S. had parted ways with the group due to discrimination.
"We knew the LGBTQ asylum seekers weren't getting as much recognition and sometimes even discrimination within their own caravan," Volk said.
"Not only was the caravan being discriminated again, but there was also an entire sub-group of the caravan being pushed further back," Volk said. "Kickxy-Vixen Styles noticed that too and contacted us and asked if we wanted to put on a show, so we did that to raise some funds and shed some light on what was happening."
Volk said drag queens in the community were excited to take part in the event, with people who typically work at other venues joining in on the performance.
"It was just an amazing night of people coming together or a good cause," Volk said. "We may be sassy gay men or women or whatever, you know, bisexuals, or all of the rainbow, but when it really comes down to it, all of us get together and it's just an awesome community."
The MO's Universe marketing director said that the bar and restaurant company would be handing the funds over to University of California Santa Barbara Associate Professor of Feminist Studies Jennifer Tyburczy, who has been working on the ground to ensure that the needs of LGBTQ migrants in Tijuana are met.
Volk said Tyburczy and her associates on the ground were working to address short-term needs, including immediate shelter and hygiene, while also working on a "long-term goal" of creating a "Rainbow House, which will help house asylum seekers, and especially LGBTQ asylum seekers," while they wait for their claims to be processed.
"So, instead of being detained or something like that, which is scary, they're working to build a house that can help with that situation and let people get legal assistance and be in a safe place," Volk said, adding that the Rainbow House will likely be set up somewhere in Tijuana.
On a GoFundMe page Tyburczy has set up for additional support, the associate professor said there was a "long list of needs" for asylum seekers, including help covering "medical care, clothing, food and shelter."
"It will be a long haul as they wait to petition asylum amidst the current political climate here in Tijuana and across the border," Tyburczy said.
Thanking supporters, the associate professor said: "Without your donations, [asylum seekers] literally would have had nothing to eat, so please know that your donations have saved lives."
Asylum seekers have been forced to wait for weeks in Tijuana, with many living in poor conditions and with limited resources, until they can make their asylum claims at the U.S. border. And they could still face weeks, if not months, of more waiting, with U.S. asylum officers processing around 100 claims or less a day.
In Central America, LGBTQ people are known to face epidemic levels of violence and discrimination, with Amnesty International warning in a 2017 report that "the lives of lesbian, gay, bisexual, transgender and intersex people from violence-ridden El Salvador, Guatemala and Honduras are at risk" in their home countries.
Amnesty International stated in its report that with authorities in the three countries failing to protect LGBTQ community members, many are left with "no choice but to flee" for their safety.