LGBT Couples With Migrant Caravan Hold Mass Symbolic Wedding at Mexico-U.S. Border Town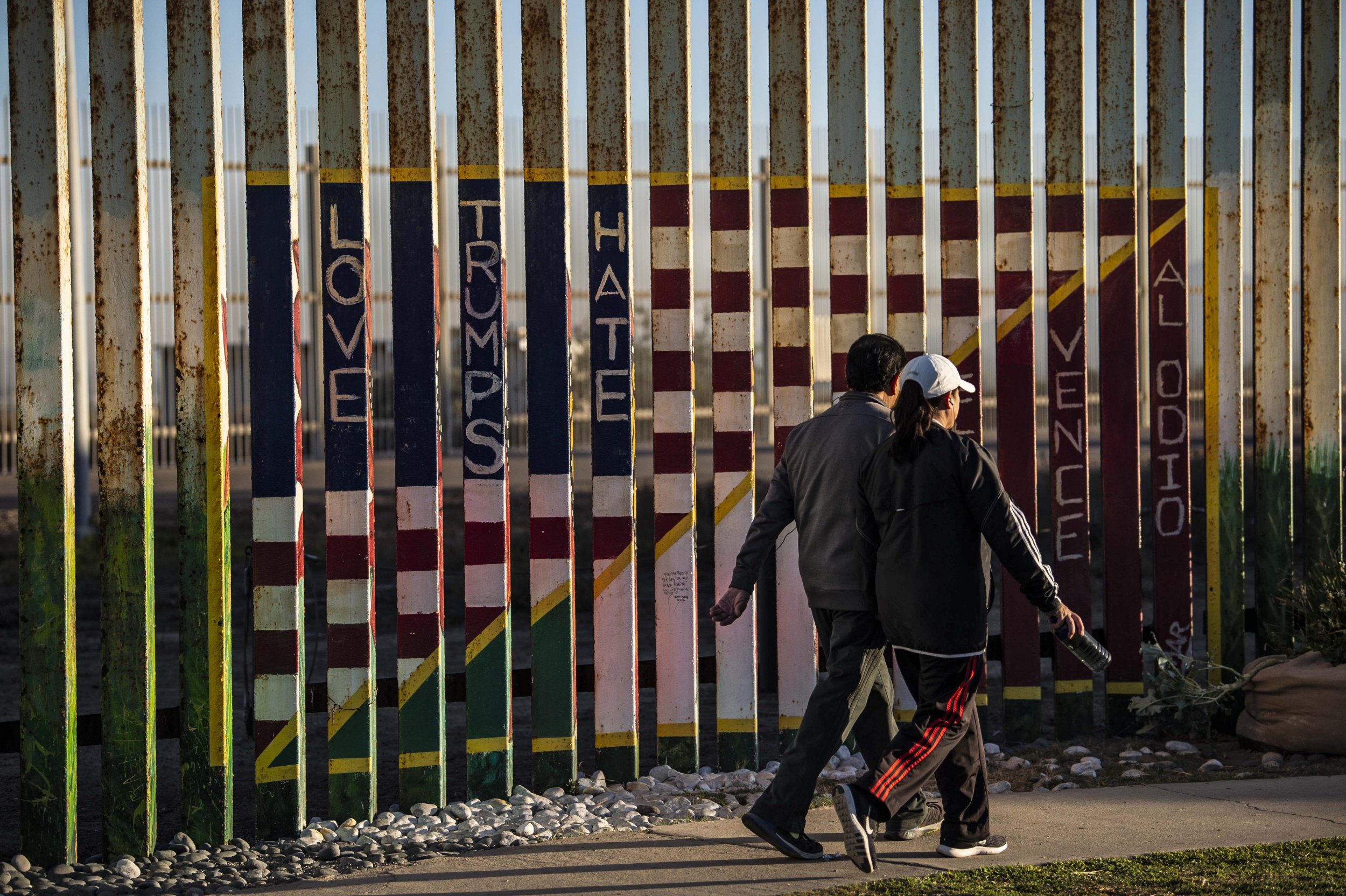 After making the arduous journey to the U.S.-Mexico border as part of a caravan of thousands of Central American asylum seekers, at least seven LGBT couples were able to celebrate their love openly, participating in a symbolic mass wedding ceremony in Mexican border town Tijuana on Saturday.
Video of the ceremony captured by British newspaper The Telegraph shows one couple, Pedro Nehemias Pastor de Leon from Guatemala and Erick Alexander Duran Reyes from Honduras, exchanging wedding rings before tossing a bouquet out to a cheering crowd.
"This is a dream come true because in our countries you don't see this and we always wanted it and today we have this opportunity and we are very happy, really happy," one of the newlyweds told the newspaper.
In Central American countries, LGBT people are known to face epidemic levels of violence and discrimination, according to Amnesty International.
In a report published last year, the advocacy group warned that "the lives of lesbian, gay, bisexual, transgender and intersex people from violence-ridden El Salvador, Guatemala and Honduras are at risk," in their home countries.
Amnesty International asserted that with authorities in the three countries failing to protect LGBT community members, residents are left with "no choice but to flee."
LGBT asylum seekers who spoke to Amnesty International described facing constant discrimination, violence—including physical attacks—financial extortion from criminal gangs and even killings in their home country.
According to Honduran nonprofit Cattrachas, 275 LGBT people were killed in the country between 2009 and 2017 alone; in most of those cases those responsible were never brought to justice, according to Amnesty.
In Tijuana, a group of around 80 LGBT migrants were the first of the caravan group to arrive last week in the border town, which sits across from San Diego, California.
The LGBT migrants said they had separated from the larger caravan group in Mexico City after facing discrimination from fellow caravan members.
Since then, thousands of other migrants traveling with the group have made their way to Tijuana, prompting protests from local residents.
Related: What is caravan paranoia? Border militia movement torn apart by conspiracy theories
On Sunday, Tijuana community members rallied against the caravan, waving Mexican flags, singing the national anthem and chanting "Out! Out!" according to The Guardian.
While migrants have traveled to the Mexican border town to claim asylum in the U.S., border inspectors are only processing around 100 asylum claims per day at the San Ysidro port of entry.
That means migrants could face a long wait before they are able to see their own claims processed, which could mean taking refuge in Tijuana for weeks, if not months.