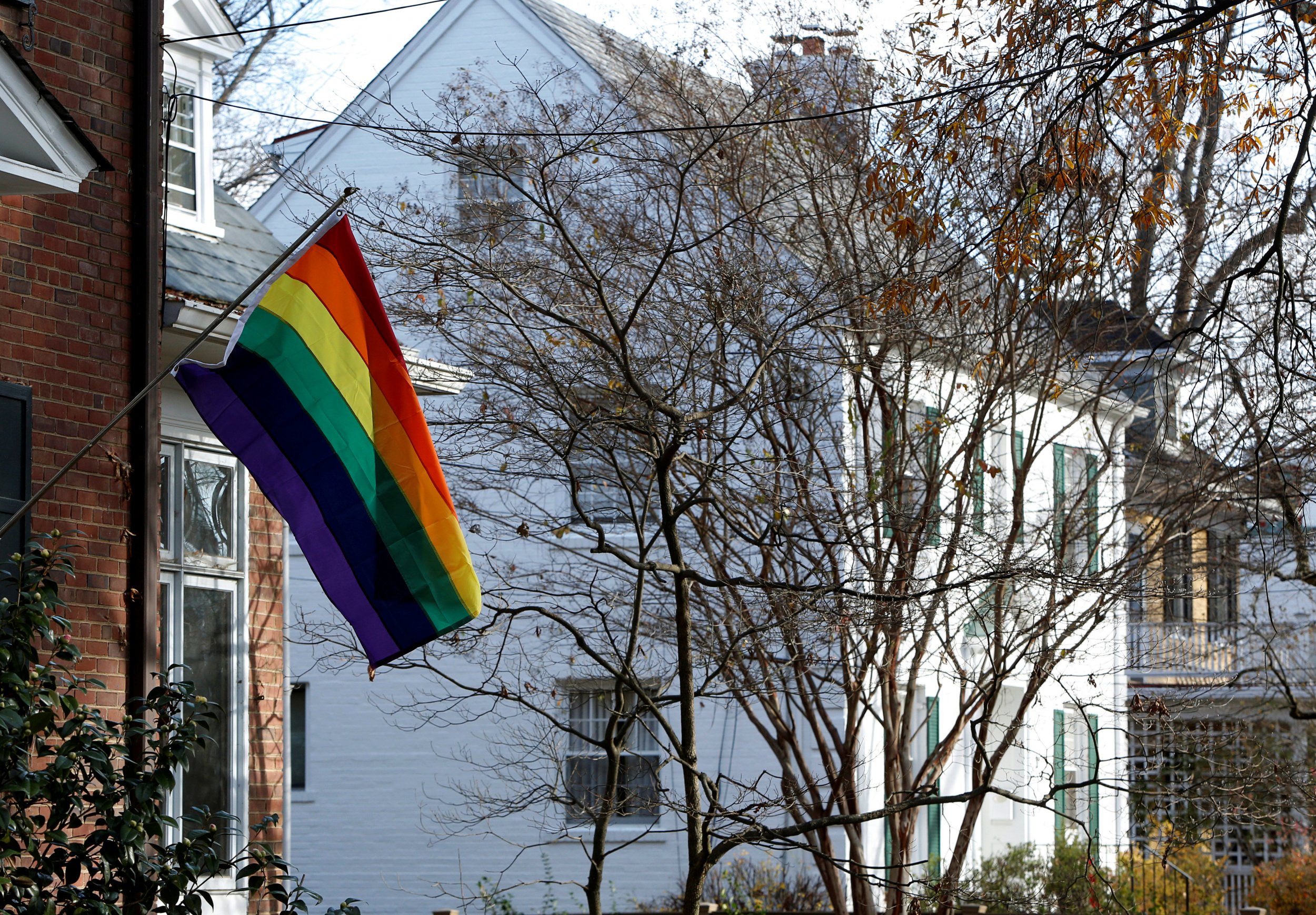 Dozens of protesters and LGBT activists gathered in Maryland for a "queer dance party" in defiance of Vice President-elect Mike Pence's views, with less than 48 hours to go before his inauguration.
The group walked from the Friendship Heights metro station to Pence's temporary home in Chevy Chase, Maryland, dancing to hits by Beyonce, Lady Gaga and Whitney Houston along the way. At the same time, Pence's Inaugural Dinner was being held at the Trump International Hotel in Washington. The dance party event was organized by the groups WERK for Peace and DisruptJ20.
Related: Mothers and daughters will walk together at Women's March on Washington
"We are here tonight to send a clear message to Daddy Pence that we will not tolerate bigotry and hate in our country," Firas Nasr, one of the protest's organizers, told the gathered dancers, CNN reports. "We are here today to take the streets as our dance floor."
Protesters wore colorful costumes, including tutus and rainbow flags. Reporters covering the march say it was peaceful, though police blocked the path to Pence's home. CNN reports that neighbors on Pence's street handed out snacks to the marchers.
Pence is known for his longstanding efforts to roll back rights for members of the LGBT community. As governor of Indiana, Pence opposed gay marriage and signed into law a bill that allowed businesses to legally cite religious freedom as a reason for refusing to offer services to gay and transgender customers. Pence also opposed anti-discrimination laws protecting LGBT persons.
Pence also has been said to back gay "conversion therapy," which seeks to change a person's sexuality to make them heterosexual. An archived version of his website states that instead of using federal funding to support organizations "that celebrate and encourage the types of behviors that facilitate the spreading of the HIV virus," those resources "should be directed toward those institutions which provide assistance to those seeking to change their sexual behavior." However, Pence's spokesman, Marc Lotter, told The New York Times is it "patently false" that he supports conversion therapy.
On Thursday, Pence spoke at the start of the first press conference given by Sean Spicer, Trump's incoming White House spokesman. Pence called Thursday "a momentous day before a historic day." He will move into the United States Naval Observatory, the official residence of the vice president, after his swearing in on Friday.