Civil Rights for Students: New Lawsuit Shows Trump Can't Make the Transgender Bathroom Debate Go Away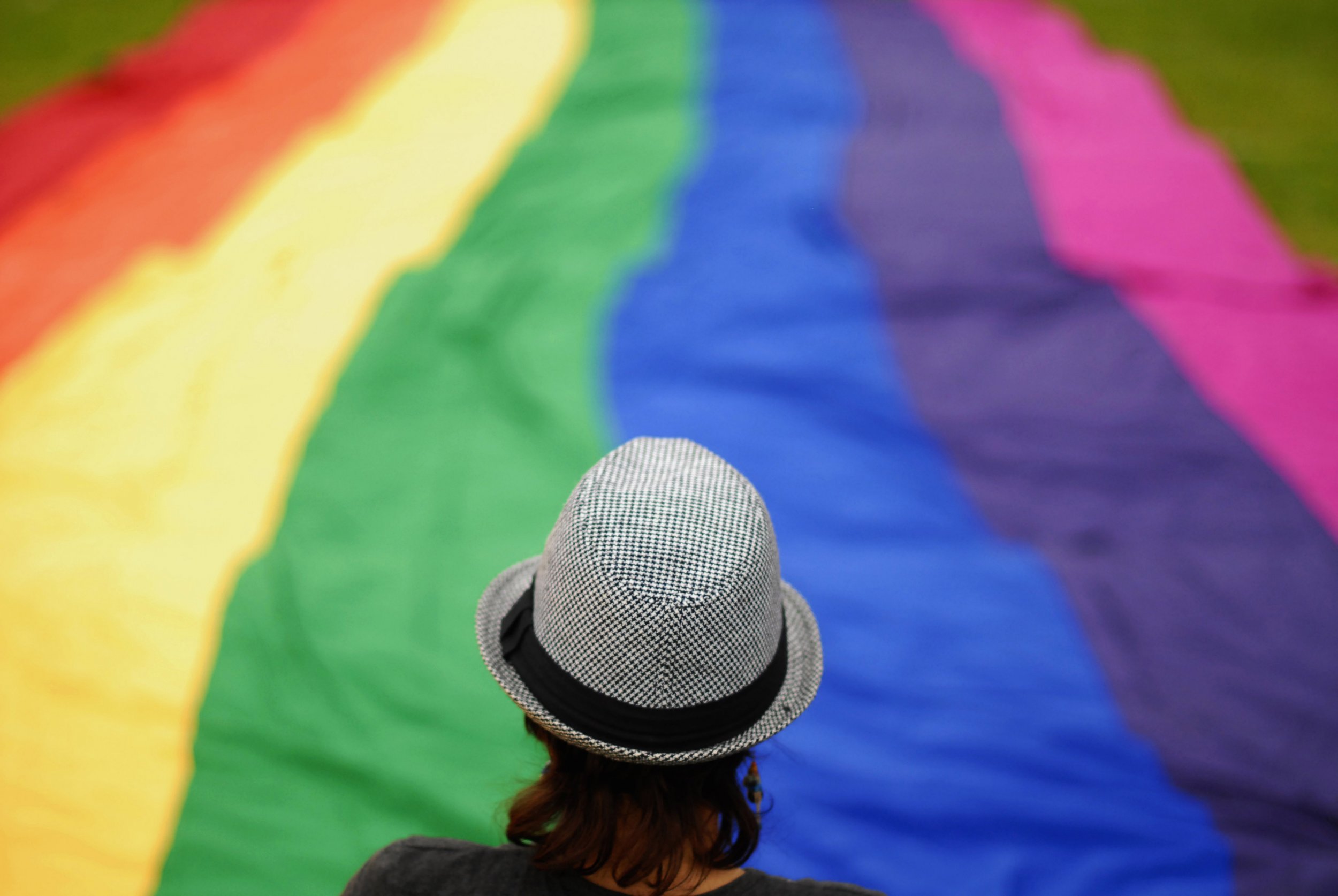 President Donald Trump and his cabinet may have dealt a blow to the LGBT rights movement earlier this year, when he rescinded guidance from the Obama White House compelling schools to treat transgender students consistent with their gender identities, but equality advocates—and transgender teenagers themselves—aren't standing down.
Lambda Legal, a New York City-based legal nonprofit that works on behalf of LGBT people and HIV patients, announced Wednesday it has filed a lawsuit against the St. Johns County School Board in St. Augustine, Florida. It's working with Drew Adams, a 16-year-old boy assigned female at birth, who claims he's been prevented from using the boys' restroom at Allen D. Nease High School.
Drew came out a few years ago, and in 2015 he starting changing his appearance. He was diagnosed with gender dysphoria and started taking testosterone last summer, on what was "the happiest day of his life," according to the lawsuit. Drew also changed the gender label on his driver's license.
At the start of the 2015-2016 school year, Drew asked his teachers to use male pronouns and treat him as such. He used the boys' bathroom without problems until September 2015, when a trio of guidance counselors pulled Drew aside, said they'd gotten a report and requested he use the school's three gender-neutral bathrooms going forward, according to the complaint.
Drew did, but he felt singled out. He started holding his urine and drinking less, and then his mother got involved. She raised the issue with the school's principal and district officials, but was ultimately blocked.
The lawsuit argues that the district is violating the Fourteenth Amendment's Equal Protection Clause, as well as Title IX of the Education Amendments of 1972, which prevents federally funded schools from discriminating based on sex.
"Forcing Drew to use a separate restroom sends a terrible message to the whole school community that Drew is different and somehow not worthy of an equal learning environment," Lambda Legal attorney Paul Castillo said in a news release. "The school board should be watching out for the well-being of all its students, but through their discriminatory actions they have failed Drew and the other transgender students at the school. No student can thrive in a school where he is treated like a second-class person."
Drew's lawsuit could face challenges going forward, given that it's been a rocky few months for the LGBT rights movement.
Although Trump himself has wavered on the issue of bathroom access—in April 2016, he said transgender people could "use the bathroom they feel is appropriate"—in February his cabinet members characterized Obama's directives as overreach. Just afterward, the Supreme Court decided not to hear the case of Gavin Grimm, a transgender teen prevented from using the boys' bathroom at his Virginia school, because prior rulings relied on the Obama-era guidance.
These developments, along with Drew's lawsuit, indicate the issue isn't going away any time soon.