Susan Rice Reviews LGBT Progress at Home and Abroad Under Obama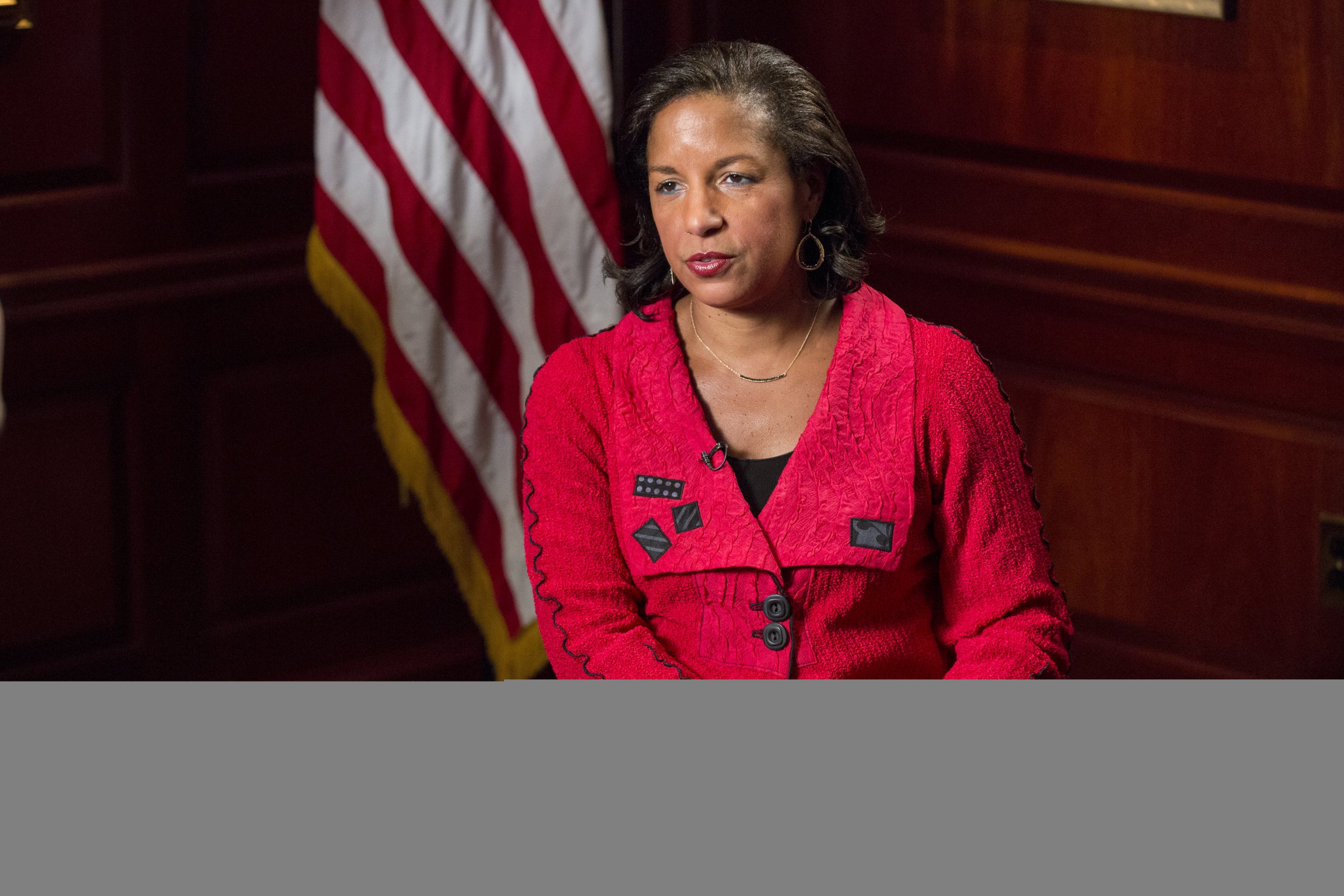 As President Barack Obama's time in office draws to a close, his national security adviser reviewed efforts to advance the rights of LGBT people in the U.S. and internationally during his administration, and said more still needs to be done.
Speaking at American University in Washington on Wednesday, Susan Rice, who has also served as U.S. ambassador to the U.N., commended the White House for taking action in 2014 against a strict anti-LGBT bill in Uganda that threatened life in prison for homosexual behavior and banned LGBT advocacy. The Obama administration banned certain Ugandan officials from entering the U.S. and withdrew funds for some programs in the country.
Rice also pointed to Frank Mugisha, a prominent Ugandan LGBT activist who was held by police after they raided a venue holding a Pride Week event. Within the hour, the White House received reports from the Ugandan public and Mugisha was later released.
"We cannot give every case the attention we were able to give to Frank, as much as we wish we could," Rice said during her speech, which was co-sponsored by Human Rights First and Human Rights Campaign. "When a gay civil society activist from a foreign country can be heard at the highest levels of the U.S. government, that is progress."
In speaking about challenges LGBT people face abroad, Rice also mentioned Zulhaz Mannan, the editor of Bangladesh's only LGBT magazine, who was hacked to death in the country earlier this year. One of Mannan's friends, who fled Bangladesh after the attack and remained anonymous, was in the audience for Rice's speech.
"When countries enshrine homophobia and bigotry into law, when police arrest and abuse citizens for being who they are…we still have a great deal of work to do," Rice said.
She also mentioned the battle against the Islamic State (ISIS) militant group, whose members have murdered gay men by burning them alive, throwing them from buildings and dragging them behind trucks, said Rice. "Progress is not inevitable. The growing acceptance and visibility of LGBT rights at home and abroad has in many cases prompted a backlash," she said.
In the U.S., meanwhile, Rice said "we've seen a disturbing increase in laws denying services to gay people, and so-called bathroom bills" in states such as North Carolina. She also spoke about the "appalling terrorist attack in Orlando" at the Pulse nightclub, a gay venue in Florida, earlier this year,
"While we can be proud of what we have done together," there is still work to be done, she said.
"Countries do better across every metric when they tap the talents of all their people."