Liberals Are Spurning Conservative Climate Solutions. That's No Way to Save the Planet | Opinion
Beyond the White House, Congress and Fox News, there's no serious debate about the fundamental realities of climate change. Our scientists, who have been studying the threat for decades, have shown that climate change is real, humans are responsible and temperatures are rising. We've also learned that the crisis is putting everything we care about, including our economy, national security, children and grandchildren, at risk.
Yet like many Americans, I'm struck by the fact that all our climate and energy solutions, as well as the discussions surrounding those solutions, seem infused with messaging and assumptions that steer the conversation to the left.
From "Conservatives probably can't be persuaded on climate change" to "Don't bother waiting for conservatives to come around on climate change" to "Conservatives can't face facts" to "Republicans are dead to planet Earth," the stereotypes, clichés and partisan hits permeate the media and our ongoing climate discussions.
I suppose some of that is understandable. When the president and his supporters in Congress run from science as if their campaign funding depends on it—which it does—they not only leave a massive void on the policy side but also showcase their abject moral cowardice. And when the GOP abandons all pretense of ethical leadership, the Democrats are left to fill the void. That's just the way it works.
What I don't understand, though, is how we can craft and pass bipartisan climate solutions without engaging large segments of the right-of-center base. It's important for us to recognize that not every Republican politician has jumped on the Trump train, and that there are millions of ethical, conservative-leaning American citizens—including many military and ex-military service members, hunters and anglers, evangelicals and more—who see the need for strong, substantive climate solutions but are unlikely to support the kind of liberal language and liberal policies that currently permeate the entire climate discussion in America.
A 2019 Kaiser Family Foundation/Washington Post climate change survey found that 52 percent of Republicans are "very certain" or "fairly certain" that human activity is causing changes to the world's climate. A 2018 Yale report found that 64 percent of Republicans support regulating carbon dioxide as a pollutant, while 80 percent support funding renewable energy research. And a recent poll by the Pew Research Center found that 39 percent of Republican and Republican-leaning adults think the federal government is doing too little to reduce the effects of climate change. Among millennials and younger Republicans, 52 percent think so.
We'd be far better off with a wide-ranging, open dialogue, where men and women on both sides of the partisan divide engage in a traditional competition of ideas—ideas informed by facts, science and logic. We, as a nation, should not be focused on creating a strong progressive response to climate change. Nor should we yearn solely for a strong conservative response. Instead, we should strive for the best possible solutions—and those solutions will emerge only from a comprehensive discussion that engages the entire political spectrum in our country.
With that in mind, it's absolutely vital for conservative leaders who are focused on this existential threat to gain a seat at the table. Climate champions like former Republican Representative Bob Inglis of RepublicEn, the Reverend Mitchell Hescox of the Evangelical Environmental Network and former Republican Representative Carlos Curbelo of Deploy/US have intelligent, conservative solutions and are able to engage millions of patriotic, right-leaning Americans in this global crisis. It's hard, though, when the best and the brightest on the right are held at arm's length and denied entrance to the climate club.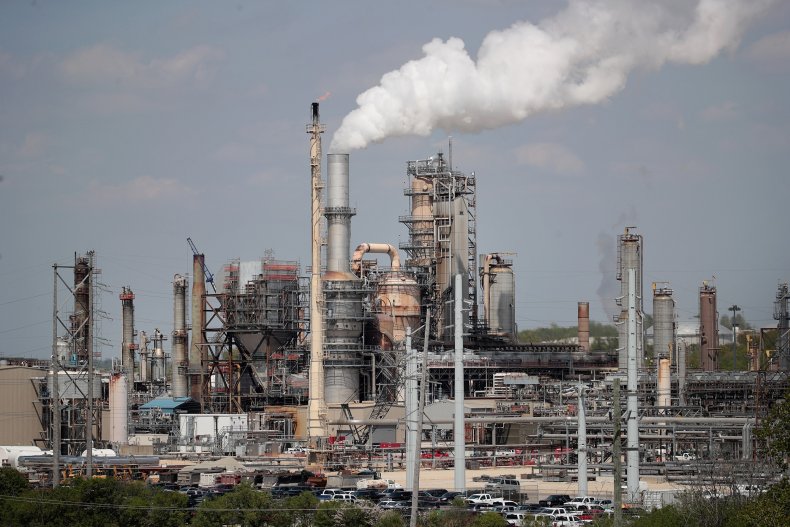 Climate activists must take conservative climate solutions seriously and work toward a truly bipartisan response to the single greatest threat we face. I understand the hostility of people who believe that President Donald Trump and his Republican followers in Congress have betrayed our country and put our children at risk by ignoring science and failing to combat the climate crisis. Yet Trump and his minions won't be around forever.
Bipartisan climate solutions offer the best opportunity to ensure that future generations can enjoy both a healthy planet and a viable economy.
We just experienced the hottest decade, and the second hottest year, ever recorded. But the day will come when a new administration and a new Congress will decide to put our children and grandchildren first, and when massive campaign contributions from electric utilities and the fossil fuel industry will no longer delay climate action.
It's time for liberals and progressives, who have been leading the nation forward on climate change, to engage with their allies on the other side of the aisle.
When Americans of different political persuasions compete to offer the best possible climate and energy solutions, we all win.
Todd Tanner is a lifelong hunter and angler, an outdoor writer and the president of Conservation Hawks.
The views expressed in this article are the writer's own.