Libyan Army Band Butchers British National Anthem 'God Save The Queen'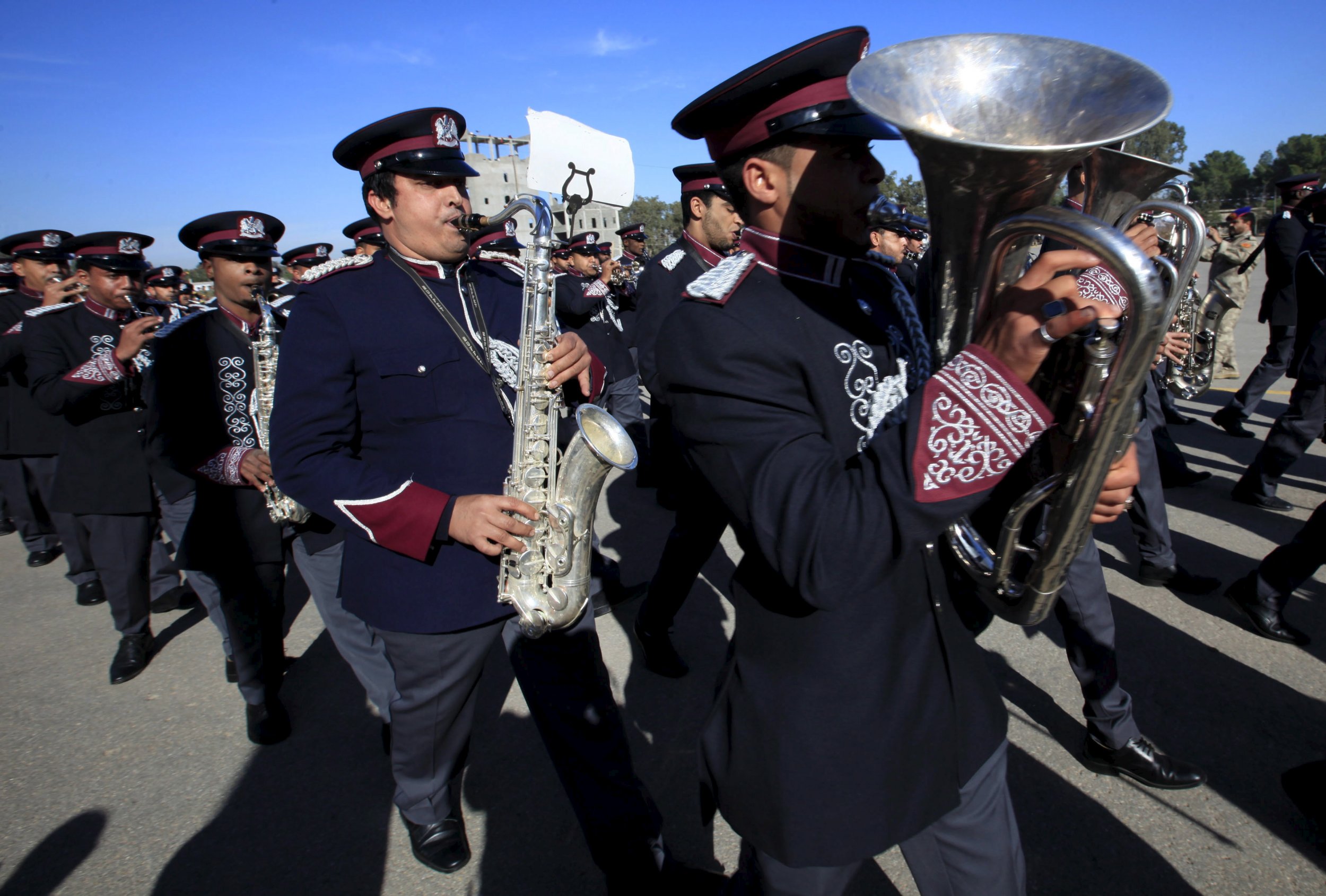 A Libyan army band is getting noticed for all the wrong reasons after it performed an almost unrecognizable rendition of the British national anthem for the U.K.'s Foreign Minister Boris Johnson on Friday.
Footage broadcast by the BBC shows the band playing the first faltering bars of "God Save the Queen" as Johnson arrived in eastern Libya to meet with the leader of the Libyan National Army (LNA), Field Marshall Khalifa Haftar.
Read more: ISIS accused of beheading 11 in Libya
The small band, comprised of percussion, brass and woodwind players dressed in red, stands behind rows of LNA troops dressed in blue.
Professionalization of the ragtag brigades that emerged from Libya's 2011 revolutionary war has been a priority for the U.S. and its allies. However, due ti a number of problems, not least the country's ongoing civil war, a series of promises over training schemes has fallen by the wayside.
The meeting between Haftar and Johnson is the first time the Libyan strongman, who holds the balance of power in the country's east and much of its desert south, has hosted a senior Western politician. In July, Haftar met with French President Emmanuel Macron in Paris, where he agreed to a ceasefire with Libya's UN-backed Prime Minister Fayez al-Sarraj, halting fighting between the two sides.
Haftar has emerged over the course of Libya's fractious civil war as one of the country's key power brokers, although he is seen by many in the country, particularly in the west, as a remnant of the Muammar Gaddafi regime. Haftar commanded the former Libyan leader's forces during their ill-fated war with Chad in the 1980s. He later fled to the U.S. after attempting to topple Gaddafi shortly afterward.
In 2014, at the start of Libya's civil war that pitted the forces loyal to western and eastern governments against each other, widespread anarchy in Libya provided a breeding ground for the Islamic State militant group (ISIS) and allowed a black-market trade in guns, petrol and people to flourish in the North African nation.
On Wednesday, a resurgent ISIS was accused of beheading nine fighters loyal to the LNA and two civilians following an attack on a checkpoint 300 miles south of Tripoli. The group, which suffered major defeats at the close of 2016, has been growing in numbers in recent months, according to military sources on both sides of the civil war.