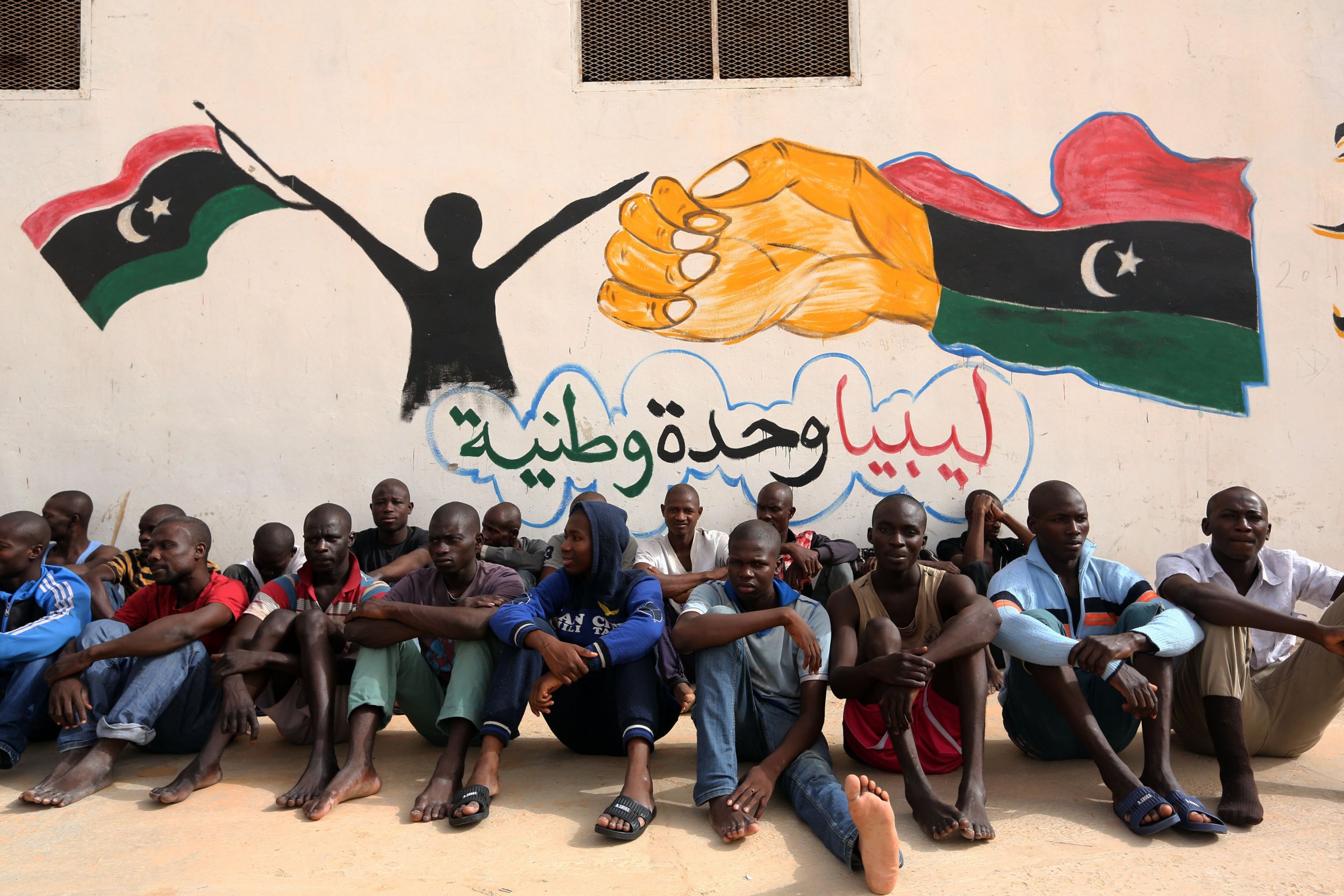 Libyan authorities have prevented hundreds of refugees from traveling to Europe in rubber boats, intercepting them off of the country's western coast, a coastguard spokesman said on Sunday.
Ayoub Qassem told Reuters that the coastguard intercepted some 850 refugees, mostly from African countries, in the waters off of the western city of Sabratha, a key launching point for people smugglers trying to get people to the European mainland.
Qassem said that of the 850 people stopped, 79 are women—11 of them pregnant—and 11 are children.
With Libya in a state of instability since the 2011 ousting of Muammar el-Qaddafi at the height of the Arab Spring, people smugglers, many of them Libyan, have capitalized on lawlessness in the country.
They have sent tens of thousands of people across the Mediterranean to Italy, charging exorbitant prices. This year alone, some 30,000 refugees have crossed the Mediterranean to get from Libya to Italy.
Many of those attempting to reach Europe via Libya come from other African countries where they face persecution or conflict, including Sudan, Somalia and Eritrea. Many travel on overcrowded dinghies that risk capsizing, and since the onset of the refugee crisis in 2015, thousands have died making these precarious journeys.
U.N. figures taking into account all of the Mediterranean routes that refugees are using to reach the European Union show that 190,799 people have arrived in Europe by sea this year so far, while 1,375 have died or remain missing.