Refugee Crisis: Hundreds Believed to Have Died in Mediterranean Shipwreck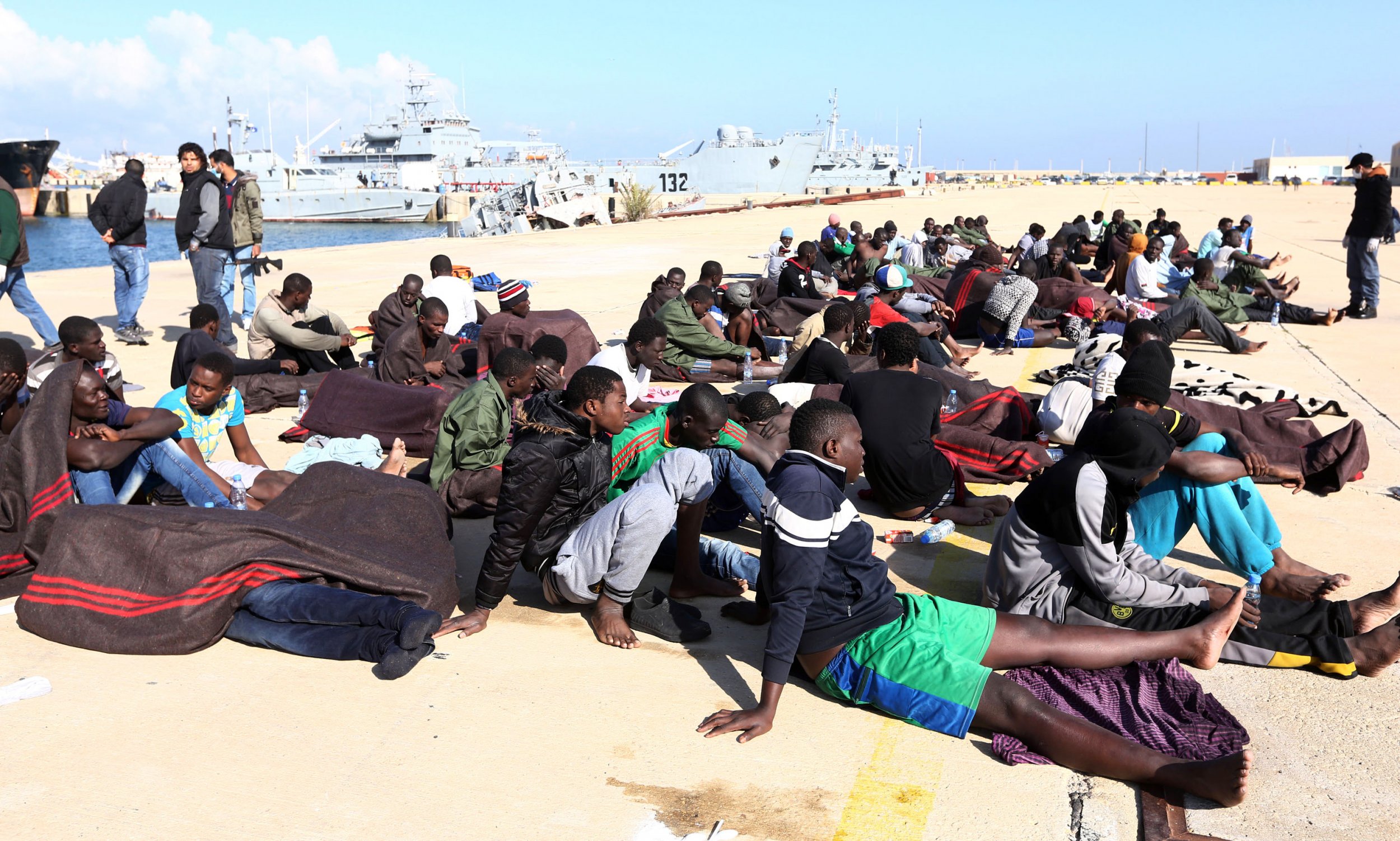 Hundreds of refugees are believed to have drowned in the Mediterranean in what would be the deadliest incident in almost a year.
Survivors of the shipwreck told the U.N. Refugee Agency that they were among up to 500 African refugees attempting to reach Italy from eastern Libya earlier in April when the incident occurred.
The 41 survivors told the U.N. Refugee Agency that they set out from near Tobruk last week on a 30-meter long boat carrying between 100 and 200 people. After several hours, smugglers attempted to transfer them to a larger ship carrying hundreds of others in overcrowded conditions. The larger ship sank under the weight of the extra passengers. The survivors—made up of 23 Somalis, 11 Ethiopians, six Egyptians and one Sudanese—included some who had not boarded the larger boat and others who swam back to the smaller boat. They then drifted at sea for up to three days before being rescued on April 16 and were taken to Kalamata, Greece.
The incident has been the subject of confusion in recent days. It was first hinted at by Italian President Sergio Mattarella, who said on Monday that several hundred people appeared to have died near the coast of Egypt. Somalia's Information Minister Mohamed Abdi Hayir told Reuters on Monday that "between 200 and 300 Somalis" were among the dead, though the number was unconfirmed since they were traveling illegally.
The the drowning appears to have occurred around the first anniversary of the deadliest shipwreck in the Mediterranean in modern times. At least 800 refugees of multiple nationalities drowned in the Mediterranean in April 2015 after setting off from Tripoli in western Libya.
Since the survivors came from Libya, with whom the European Union does not have a settled agreement on the return of refugees, they will now be deported to Turkey under a new deal between Ankara and the EU.
Almost 25,000 refugees have arrived in Europe using the Mediterranean route from Libya so far in 2016, according to the U.N. Refugee Agency. In total, some 130,000 refugees have crossed the Mediterranean into Europe in 2016. Prior to the confirmation of the latest reports, the International Organization of Migration estimated that 737 people have died trying to enter Europe by sea in 2016.