'Lie Back and Enjoy It' if Raped, GOP Candidate Jokes He'd Tell Daughters
Critics are blasting Robert Regan, a Republican nominee for the Michigan House of Representatives, for publicly comparing the 2020 presidential election to a rape.
"I tell my daughters, 'Well, if rape is inevitable, you should just lie back and enjoy it,'" Regan joked on a Facebook livestream.
"That was a shameful comment," said Amber Harris, a Republican strategist, of Regan's rape remarks. The livestream's host, Adam de Angeli, told WXMI that Regan "misspoke," adding, "Maybe not the best analogy, but he was speaking extemporaneously."
Advocates say rape victims are often asked why they didn't "fight back" and are often blamed for their own rape because they "secretly enjoyed it."
The livestream was sponsored by the conservative Michigan Rescue Coalition, which supports former President Donald Trump's baseless claim that the 2020 election was "stolen." Regan said that, if elected, he'd continue to support efforts to decertify the election and "give it back to the rightful owner," Donald Trump.
To counterbalance Regan's assertion, WXMI reported that Trump's election fraud claims have been debunked by numerous audits, court rulings and investigations.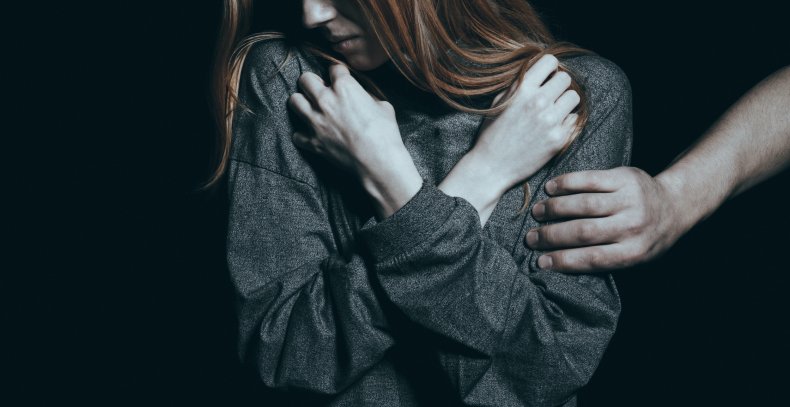 Regan won a March 1 Republican primary for Michigan's house, beating his opponent, Steven Gilbert, by just 81 votes. Regan will face Democrat Carol Glanville in the special election on May 3.
In a statement released after Regan's livestream appearance, Glanville wrote, "As a woman, human, and public servant, I am stunned that a person who wishes to hold public office would hold such beliefs. I did not think I would need to clearly state on the campaign trail that rape is never inevitable, acceptable, or warranted and is the worst type of personal violation anyone could ever experience. In empathy and compassion, I stand with survivors everywhere while defending human rights."
In a statement to Newsweek, the YWCA of West Central Michigan, which offers services for survivors of sexual assault said, "When you minimize or politicize rape and use victims' experiences as weapons in an argument to bolster your opinion, you're keeping the focus off the real problem. Clearly, putting victims in the middle of an argument about elections is at worst wrong and at best misguided."
"Don't minimize rape, don't politicize violence against women, and stop making victims' response the issue," the YWCA's statement continued. "If you're going to talk about rape—and I hope there's more national dialogue about it—because it seems not everyone got the message from #MeToo—talk about who's committing rape, why they're doing it, and what we should be doing to address it and prevent it."
Regan has been criticized in the past for sharing controversial and antisemitic views. In a May 2021 Facebook post, Regan shared a quote that described "feminism" as "a Jewish program to degrade and subjugate white men," according to Jewish news organization the Jewish Telegraphic Agency (JTA).
When asked about his position on Russia's invasion of Ukraine, Regan echoed Vladimir Putin's assertions that Ukraine is "one of the most corrupt countries in the world for money laundering." He has also said that Russia had a right to defend itself from Ukraine's alleged biological weapons.
Ukraine does not have military biological labs, according to the fact-checking website Snopes. Putin has claimed that Ukraine's government is run by Nazis.
After criticism, Regan clarified his comment on Ukraine, stating, "I'm not saying Putin is a good man. We know that he is a tyrant with ties to the KGB."
In March 2021, Regan shared a pandemic-related meme made by a QAnon influencer calling "(((Them)))" the "real virus." The triple parentheses, or echo symbol, is used online by antisemites to identify Jews, the Anti-Defamation League says.
Newsweek contacted Regan's office and Working to End Assault and Violence for Everybody (WEAVE), a group helping victims of sexual assault, for comment.
Correction: (3/7/2022, 10:40 p.m.): A previous version of this article stated that Regan is a state representative. He is a candidate for the office.
Update: (3/7/2022, 10:40 p.m.): This article has been updated to include a statement from the YWCA of West Central Michigan.