A new comedy on CBS follows Al, a translator for the Marines who flees Afghanistan because the Taliban are trying to kill him for working with Americans. While "Al" is fictional, he represents one of 18,000 Afghans who were granted Special Immigrant Visas (SIVs) after becoming a target for their extensive service to the U.S. government.
Afghans like Al save American lives, help soldiers navigate the difficult cultural and political landscape in Afghanistan, and often, sacrifice their ability to return home. At the beginning of United States of Al, Al is met at the airport by Riley, a Marine combat veteran he worked with, who is excited for Al to start his new life in the United States. Unfortunately, the reality for many of these translators couldn't be more different. For most SIV recipients in the United States, their lives are not much easier here than they were in Afghanistan.
Today's SIV program grants former translators and other workers a visa, but little other assistance. Dropped in a new country with no credit score and a work history entirely based in Afghanistan, Afghans are left to fend for themselves, often falling prey to loan sharks or simply failing to find steady work.
Take Najeeb, the co-author of this piece, for instance. He arrived in the middle of the night to Texas where he had no friends or family. The next morning, as he stepped out his new front door, he felt simultaneously exhilarated and terrified. It was the first time he was able to walk down the street without a scarf pulled over his face, to disguise himself from Taliban groups that put a bounty on his head. At the same time, he realized all he had was $500 in his pocket and knew that the money would not last long.
In Afghanistan, Najeeb was a success story. He grew up in Kabul under Taliban rule with no electricity or access to education beyond the reading of religious texts. His school was a bombed out building with no doors or windows. The arrival of American troops in 2001 was a turning point. Suddenly he was able to attend a real school, where he learned English. In 2010, when he heard of an opportunity to support U.S. troops by translating, he jumped at it, serving in Kandahar, one of the most dangerous regions during one of the most dangerous parts of the war. Eventually he saved enough money to begin attending the elite American University in Kabul, dreaming of one day becoming a lawyer. This was also when he started receiving threats.
Finally, after working for four years for a prominent U.S. Army Special Forces unit, he realized he was no longer safe in Afghanistan. After procuring a Special Immigrant Visa, he set off for Texas, leaving everything and everyone he knew behind.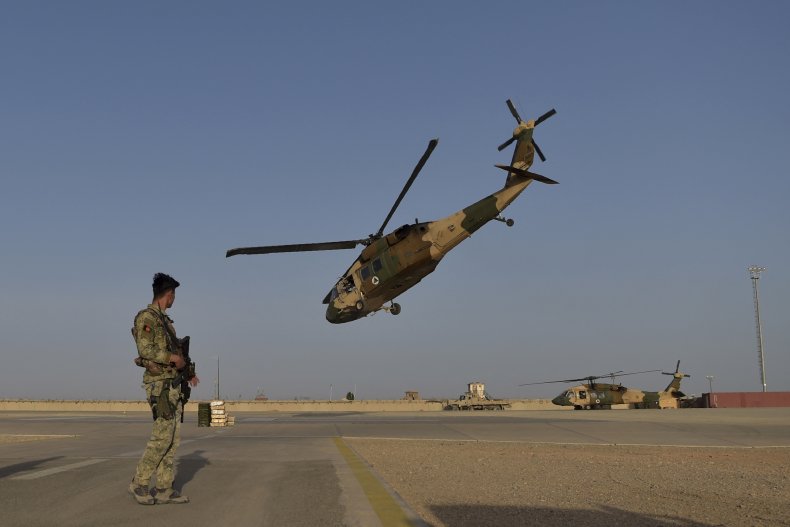 He may not have had much money, but in some ways Najeeb was lucky. He was single. Other Afghans fleeing the Taliban have children they need to feed. He wasn't resettled in a large city that was difficult to navigate, which is what many experienced.
We recently completed a research paper for the Costs of War Project at Brown University, where we interviewed over 150 Afghans who recently arrived in the states with Special Immigrant Visas. They told us about being exploited by unscrupulous landlords, who locked the new arrivals into long-term leases of moldy apartments. They struggled to access health care and did not qualify for VA benefits, even if they were injured alongside U.S. troops.
Many of these arrivals are well-educated, with BAs and advanced degrees, and have extensive work experience on U.S. bases or at the embassy. In the U.S., however, they receive few benefits to help get them started. New Afghan arrivals often just want to work, but were given no job assistance, nor any opportunities to build on their experiences. Some even returned to Afghanistan: better to face the threat of the Taliban than debt and unemployment.
Najeeb's first job in Texas was at a window and door factory, working 12 hour shifts, finishing work at 3 a.m. Eventually Najeeb got a job as a security guard, working nights so he could attend community college during the day. Now, seven years later, he is in law school at Texas A&M University, finally on his path to becoming a lawyer.
It did not need to be this difficult for Najeeb. Or anyone else. The current SIV program sets new arrivals, like Najeeb and the fictitious Al, up for failure. If, in addition to his visa, he received more support finding a job, adjusting to life in the U.S. and translating his degrees into a resume that employers could understand, he would not need to start all over at the bottom.
A little support would go a long way for the thousands of Afghans who sacrificed so much for the United States and don't have a Marine veteran greeting them at the airport.
Najeeb Aminyar was one of the first Afghans to receive a Special Immigrant Visa after working for the U.S. military for four years as a translator. He is currently a law school student at Texas A&M University.
Noah Coburn is a political anthropologist focusing on Afghanistan and an associate dean and faculty member at Bennington College.
The views expressed in this article are the writers' own.