Justice in America: One in Five Black Prisoners Is Serving Life Sentence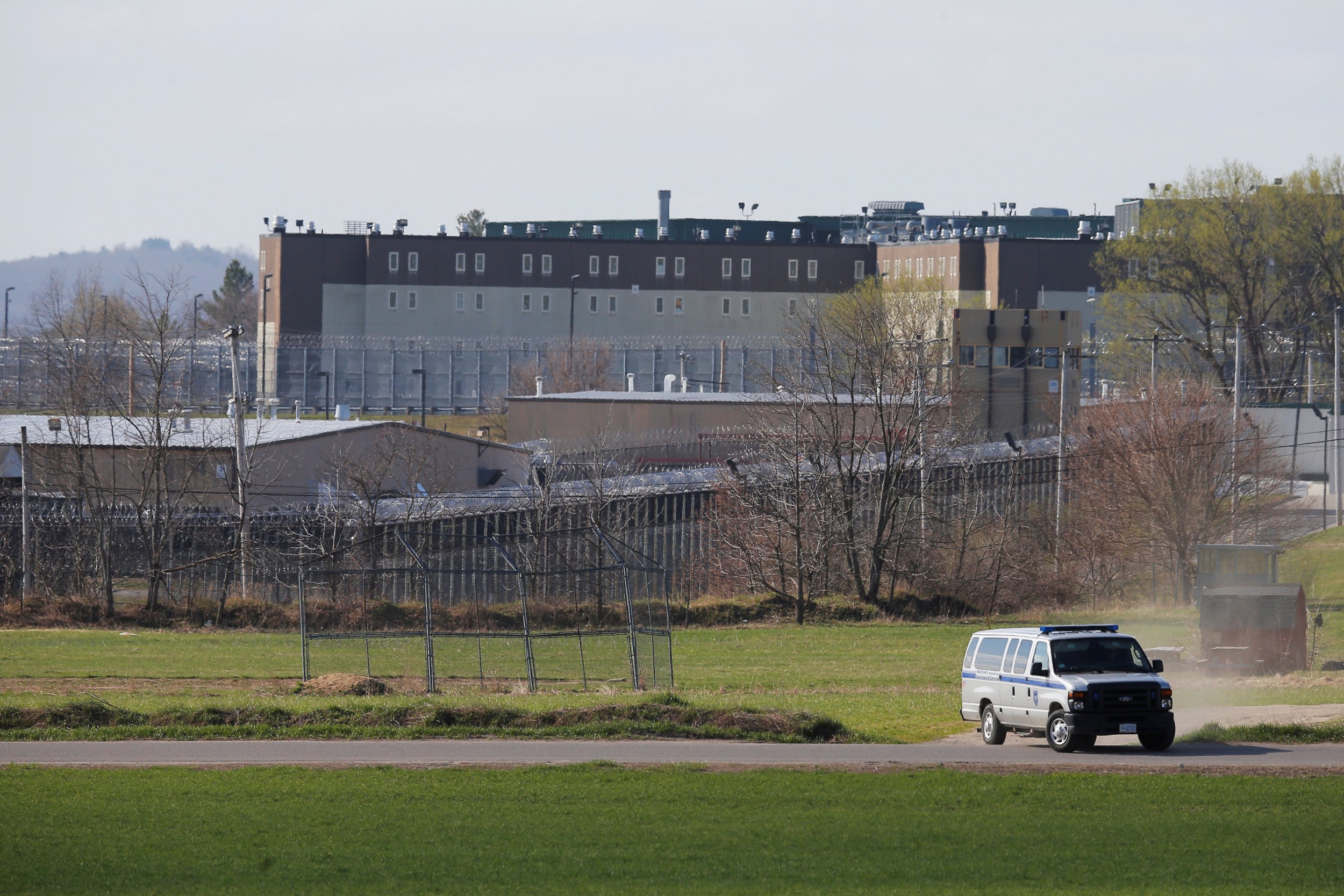 A record number of people are serving a form of life sentence in United States prisons, including one out of every five African-American prisoners.
According to a new report from the Sentencing Project, a Washington, D.C.-based group that seeks to reform the U.S. criminal justice system, one out of every seven prisoners in the U.S. is serving a life sentence, whether it's life with parole, life without parole or a "virtual life sentence," defined as a sentence of 50 years or more. They make up roughly 13.9 percent of the nation's prison population.
More than 17,000 people are serving life sentences for nonviolent crimes, and 30 percent of them are for nonviolent drug offenses, according to the report. Nearly 12,000 prisoners are serving life sentences for crimes committed as teenagers.
"It's not reserved only for the worst of the worst," Ashley Nellis, author of the report and senior research analyst at the Sentencing Project, said during a press call Wednesday about the report.
The record number of life with parole, life without parole or virtual life sentences in 2016—206,268—come amid historically low crimes rates, including murder rates, said Nellis. Indeed, a number of states have significantly reduced their prison populations, including five with a decline of more than 15 percent.
"Life without parole is growing much more quickly than life with parole," Nellis added.
The number of women serving life sentences is rising quicker than the number of men. There was a 20 percent increase for women between 2008 and 2016, compared with 15 percent for men during the same period.
The number of life sentences has also nearly quintupled since 1984. In Alabama, California, Louisiana, Maryland, Massachusetts, Nevada, New York and Utah, one in every five prisoners is serving a form of life sentence. The racial disparity is worse in some states: Two-thirds of life-sentence-serving prisoners are black in Alabama, Georgia, Illinois, Louisiana, Maryland, Mississippi and South Carolina.
Related: Trump official says weed 'not a factor' in the drug war
"Reforming life sentences is vital to dismantling the uniquely American structure of mass incarceration," said Nellis. "Imprisoning people long past their proclivity—or even physical ability—to commit crime is an ineffective public safety strategy."
The Sentencing Project says the life without parole sentences should be eliminated and other forms of life sentences should be scaled back. The group also wants to see the process of parole improved and an increased use of clemency.
The report comes weeks after four men were executed in Arkansas, which drew international attention for the perceived brutality of the state's actions. Arkansas Governor Asa Hutchinson pushed ahead with the executions, saying they needed to happen before the end of April, when the state was due to run out of a drug used for lethal injections. His plan saw Marcel Williams, Kenneth Williams, Ledell Lee and Jack Jones put to death last month.
At the federal level, advocates across the U.S. have expressed concern about the future of prison reforms, as Attorney General Jeff Sessions is potentially looking to expand mandatory minimum sentences and plans to prosecute an increasing number of drug and gun cases, The Washington Post reports.
Evans Ray, a former prisoner who served a life without parole sentence for possessing 60 grams of crack cocaine, called such sentences unfair and harsh. Ray, who addressed reporters during the call Wednesday, had his sentence commuted by President Barack Obama. He said he served prison time alongside convicted murders sentenced to between 25 and 30 years in prison.
"My wrong didn't deserve life plus 10 years," he said.
Justice in America: One in Five Black Prisoners Is Serving Life Sentence | U.S.