Lil Nas X Announces New Song, Internet Goes Wild
Monday morning, after having already made several jokes about his upcoming court date regarding his controversial Satan Shoes, Lil Nas X announced the release of his upcoming single "Industry Baby." The single, which drops July 23, was produced by Take a Daytrip and Kanye West and features rapper Jack Harlow.
The announcement came in the form of a two-minute video clip, which showed the 22-year-old rapper mocking the lawsuit. The video is a fictionalized version of the trial in which Lil Nas X not only plays himself but also both attorneys, the judge and a member of the jury. Already, the video has collected more than 2.8 million views.
Netizens were quick to praise not only Lil Nas X's music skills but also his marketing and social media prowess, as well as his acting abilities.
Political commentator Keith Boykin retweeted the clip, adding: "Say what you want about Lil Nas X, but this guy knows how to promote an album."
Boykin is referring to the announcement made by the artist on June 29 that his debut album Montero is on the way.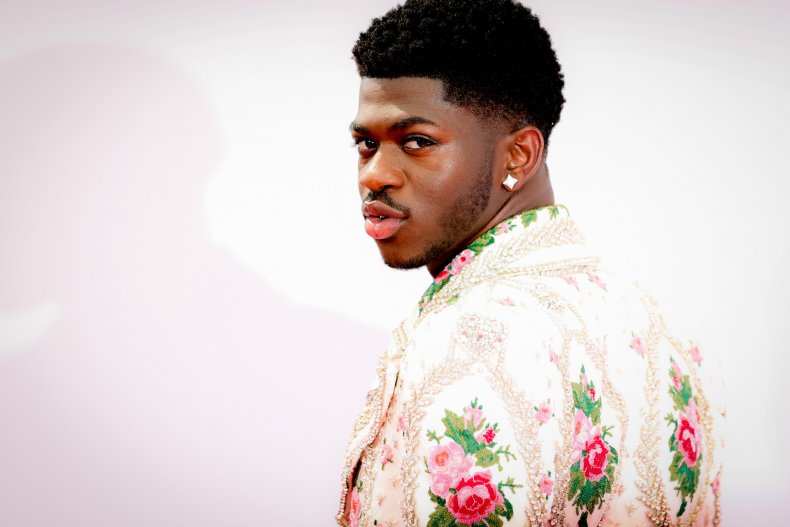 Lil Nas X hasn't shied away from speaking about the lawsuit. In a TikTok joking about the issue, he wrote: "When you have court on Monday over Satan Shoes and might go to jail but your label tells you to keep making TikToks." He continues to "cry" and perform a TikTok dance.
Earlier Monday morning, he tweeted: "all jokes aside i can't believe i might be going to jail. who's going to make mildly funny tweets about being gay while i'm away."
While most artists might avoid speaking publicly about legal trouble, Lil Nas X has had no problem using the case to his advantage, turning it into a promotional tool to further his music career. As such, many online were quick to praise his natural marketing abilities.
Comedian and filmmaker Kevin Fredericks tweeted: "Lil Nas X is a marketing genius. For my money he probably understands the internet thee best."
"Working with Lil Nas X is probably a marketers dream," tweeted social media strategist Astasia Williams. "His creativity is off the charts. And he all around seems like a good dude."
Others took the time to comment on his acting and comedic talents.
"Lil Nas X EGOT when," joked writer Liam Stack.
Podcast host Tracy Clayton added: "time for lil nas x to host snl."
Overall, people are excited to see what's next for the "Montero" singer, whose career, many believe, is just getting started.
"there will never, and i mean never be another lil nas x. his place in history is cemented," tweeted musical artist Amorphous.
Said comedian Travon Free: "We haven't even scratched the surface of @LilNasX's talent."